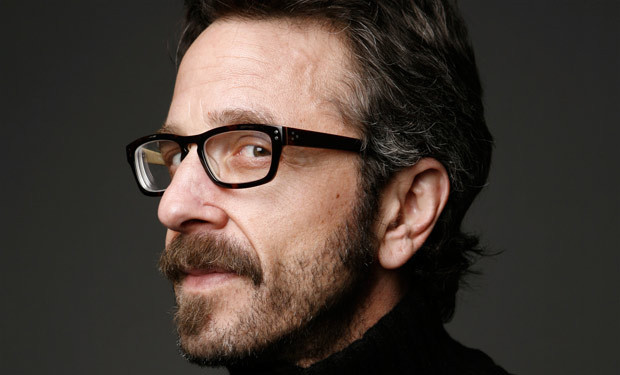 Marc Maron's probably the most prominent example of an "underground" comedian that we have today. Fans of stand-up comedy know him, and probably love him, but throughout his long career he's never quite managed to get mainstream attention. That's because Maron is decidedly not mainstream -- his comedy can get deeply personal and dark, man. It's rewarding, but it's also harrowing. 
That's why, when Maron finally got his much-deserved television series ('Maron,' it's appropriately titled), it was with IFC, the channel that has brought us such niche comedy fare as 'Portlandia' and 'The Increasingly Poor Decisions of Todd Margaret.' The cable channel isn't afraid of uncompromising comedy -- and 'Maron' looks to be just that. 
It looks like Maron got the same deal that his buddy Louis C.K. did -- it's his own creative sandbox in which he can freely play, mixing in elements of his stand-up comedy (Maron also appeared in a season 3 episode of FX's Louie). The teaser for the series sees him bringing in a slightly censored version of one of his particularly memorable stand-up bits -- how the voices in his head respond to his increasing success. 
If you're still not sure if you like Marc Maron, or that 'Maron' will be the thing for you, start with his 2009 stand-up special 'Final Engagement' (it's streaming on Spotify). Maron will also be recording a new stand-up special in April. 
You can also check out his podcast, 'WTF with Marc Maron' on iTunes, which sees Maron interviewing various celebrities -- mostly comedians, with the occasional Dave Grohl or Fiona Apple thrown in. I particularly recommend his two-part interview with Louis C.K., which is really a must-hear for fans of either comedian. 
Maron premieres May 3 on IFC. Check out the teaser over at IFC.