An anchor is leaving "CBS This Morning" to become chief business and economics correspondent at ABC News.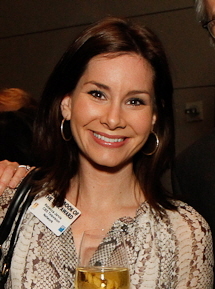 Rebecca Jarvis, who was also business and economics correspondent for CBS, was with the network since April 2010. She will start at ABC later this month.
"Deeply knowledgeable about financial news, Rebecca is a versatile and aggressive reporter who will contribute immensely across every program and platform," Ben Sherwood, ABC News president, said in the announcement of the move.
"A superb writer, interviewer and storyteller, Rebecca has reported for Crain's Chicago Business and Business 2.0 and served on the board of the Society of American Business Editors and Writers.
"I'm delighted Rebecca is joining ABC News as we expand the strongest team in journalism."
Jarvis has covered the market news beat as a CNBC reporter, and also covered the Wall Street crisis and Bernie Madoff scandal for MSNBC and NBC News. She has interviewed American business magnate Warren Buffett, Facebook chief operating officer Sheryl Sandberg and Twitter's Jack Dorsey, among others.
She also appeared on "The Apprentice 4" on NBC.
For now, CBS News will have correspondents rotate alongside "CBS This Morning Saturday" anchor Anthony Mason until they settle on a replacement.