Those of you seeking nominees for Mother of the Year can just stop right now. We have a big "winner," and her name is Farrah Abraham, former star of MTV's "Teen Mom."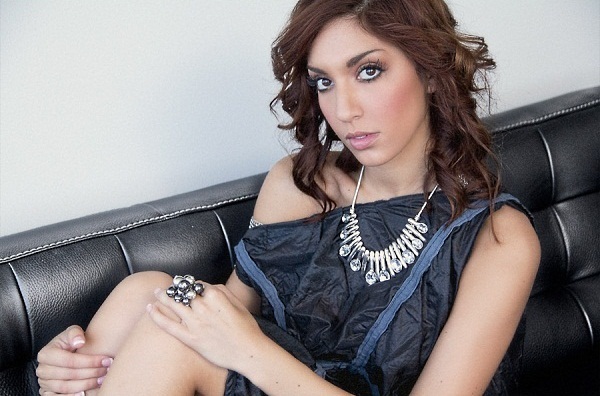 E! Online reports that the fading reality tv star is taking one last desperate stab at relevancy, shooting a porn with noted adult film star James Deen.
Abraham is evidently attempting to take the Kim Kardashian route, claiming that she is seeking legal avenues to block the "sex tape" from being released without her consent. "If I had my own personal stuff, that's my personal thing," she told TMZ.
However, her plausible deniability was complicated by her co-star, who confirmed shooting the scene in an interview with E! "We definitely shot a scene, and in my opinion it was very amazingly awesome," Deen said. "I thought she was very nice and super-sexy. I had never heard of her before as I don't follow pop culture, but it is nice to see that her fame has not gone to her head. I hope she has positive feelings about me, but regardless, I will never have a bad thing to say about her."
The pair were photographed over the weekend holding hands outside Vivid Entertainment, though Deen denies anything other than a professional relationship. "Not dating at all," he says. "I don't know where that picture was taken. Holding hands was to build chemistry and help make her more comfortable. I try to be nice to everyone and holding hands is the bee's knees, so I figured it was a harmless way to help make her more comfortable before she had sex with a stranger. I always want everyone to leave the set smiling."
The footage is currently being shopped around to various distributors, including Vivid Entertainment. Vivid founder and co-chairman Steve Hirsch confirmed the scene and his company's interest in releasing it. "I have seen the movie and not only is it great quality but amazing to watch," he said. "Farrah looks incredible and if the movie ever gets released, there will be huge interest. I like our chances."
On the one hand, this fame-grubbing leech personifies all that is wrong with our celebrity-worshipping society, as she has parlayed her reality stardom to the release of a memoir, a music single, multiple plastic surgeries, and a DUI.
On the other hand, the porn surely can't be any worse than her music...