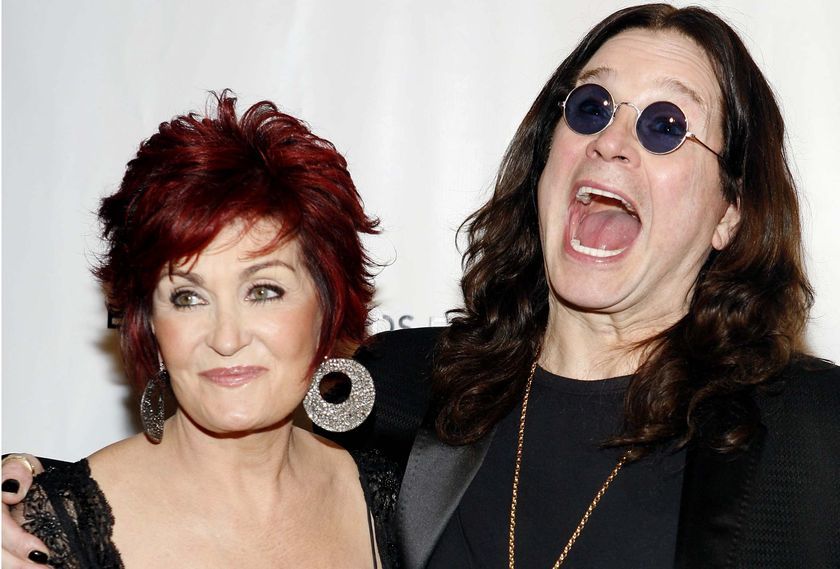 The First Couple of Reality Television may or may not be splitting up, depending on who you believe.

In recent days, heavy metal icon Ozzy Osbourne and his wife/manager Sharon have been spotted in public without their wedding rings and haven't been living together. According to a source cited in London's The Daily Mirror, the catalyst for the dust-up between the Osbournes was an unpaid tax bill, the result of Sharon's mismanagement of the family's finances.

"The financial situation has been a real burden for them both and has put huge strain on them," claimed the anonymous source. "These were big bills, and it has been very difficult for both of them."

In response to the rumors, Ozzy issued a very personal statement on his official Facebook page Tuesday morning denying that the rock 'n' roll power couple would be seeking a divorce. He also revealed that he had suffered a relapse in his recovery from addiction, but is now 44 days sober. The 64-year-old Hall of Fame frontman has famously struggled with drinking and drugs throughout his life, nearly strangling his wife to death during an alcohol-induced blackout early in their marriage.

His full Facebook post reads:

"For the last year and a half I have been drinking and taking drugs. I was in a very dark place and was an asshole to the people I love most, my family. However, I am happy to say that I am now 44 days sober.

Just to set the record straight, Sharon and I are not divorcing. I'm just trying to be a better person.

I would like to apologize to Sharon, my family, my friends and my band mates for my insane behavior during this period………and my fans.

God Bless,

Ozzy"

The Osbournes, who popularized the celebrity reality genre with their eponymous MTV series that ran from 2002 until 2005, will have plenty of space between them and time apart to think about what they want to say to each other when next they meet. Sharon is a co-host on daytime talk show The Talk, while Ozzy will be flying to New Zealand this week in preparation for a worldwide reunion tour with two of the original members of Black Sabbath. The legendary band recently filmed a musical appearance for the season finale of CSI, slated to air on CBS May 15, and will release their first new album together in 35 years, entitled 13, on June 11.