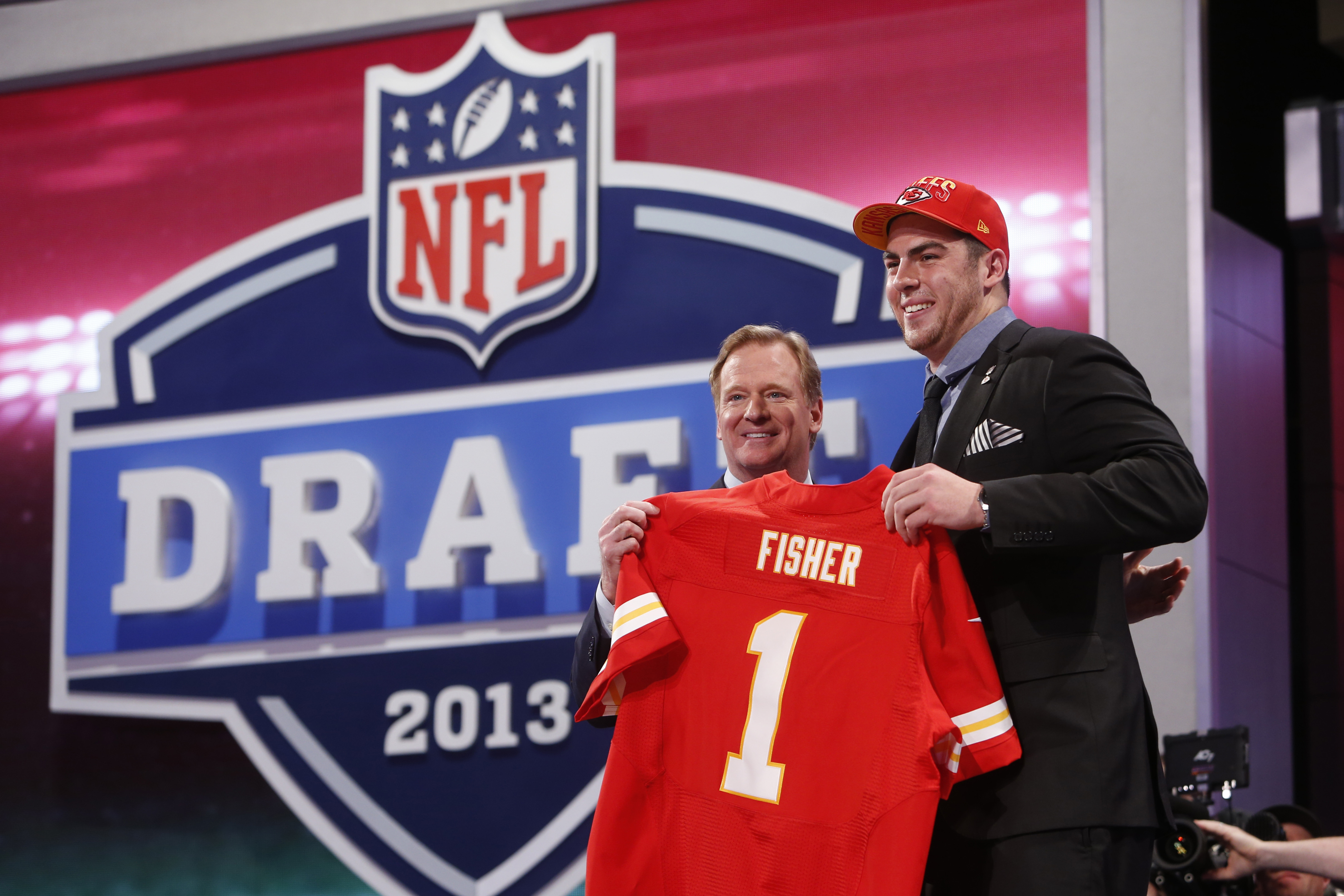 Can there be any doubt that football has truly become America's favorite sport?
The first round of the 2013 National Football League Draft aired last night on ESPN and the NFL Network (rounds two and three are airing tonight; the remained of the draft airs tomorrow) and crushed its Thursday night competition, doing a combined 7.7 million-viewer average across the two networks.
ESPN's broadcast definitely dominated that number, as it averaged 6.2 million viewers; for all your non-math majors (such as me), the NFL Network broadcast averaged 1.5 million,
Nielsen estimates say that more than 20 million viewers turned in to at least one of the broadcasts during the evening. Twenty million people! You have to figure that a lot of fans were watching at other fans homes, draft parties, sports bars, etc., as well.
ESPN drew a 2.9 rating in the adults 18-49 demographic, which topped all broadcast and cable programs for Thursday, except for CBS' The Big Bang Theory. Revenge of the nerds, indeed. 
That rating is actually a decrease for ESPN, as the 2012 draft averaged a 3.3 rating in the demographic.
Considering that last night was the start of sweeps for the networks, I am assuming that the broadcast networks are not fans of the NFL - at least not this weekend.