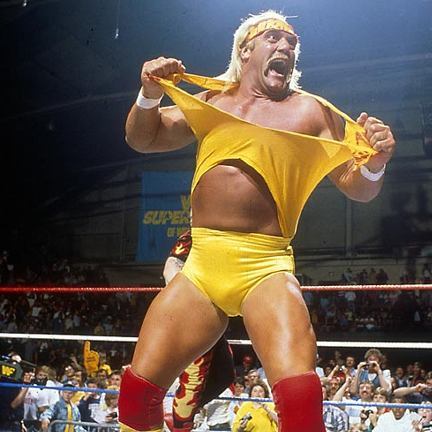 Last week, TV Rage told you about how Hulk Hogan had been granted a temporary restraining order against Gawker over the sex tape of his that was filmed and leaked on the website without his knowledge.
Since that ruling, Gawker has decided to play hardball and the Hulkster is pissed, brother.
In the ruling, Gawker was ordered to remove the tape, take down all excerpts, clips, photos and transcripts of the sex tape. Which it did - except it refused to remove a essay about the tape written by A.J. Daulerio, a former editor at the site. Gawker also linked to another website that still had the tape up, as well as criticized the judge, posting that  "The Constitution does unambiguously accord us the right to publish true things about public figures," per Gawker editor John Cook.
Gawker has appealed ther ruling, but it seems like their actions would just anger any judge who saw how they handled the last judge's ruling.
Hogan wants Gawker punished for openly disobeying Judge Pamela Campbell's orders. In a new motion they have filed, attorney Charles Harder stated that, "Gawker Media argues in [the post] that it has the right to continue to publish the narrative description of Plaintiff's private sexual activities because such discourse is protected by the First Amendment. Not only is this contention incorrect on the merits (Plaintiff established in his Motion for Temporary Injunction that Gawker Media's post was unprotected expression), but it is well-established that even if the terms of an injunction are inconsistent with the First Amendment, a party has no right to disobey it but must challenge the injunction through legal channels."
The motion also criticizes the linking to a different site, adding that, "The Order prohibits 'posting, publishing, exhibiting, or broadcasting' the footage. Linking to the footage falls within this definition."
Hogan originally said that the tape's release would damage his reputation and also potentially jeopardize his employment with Impact Wrestling, the number two wrestling organziation in the United States.