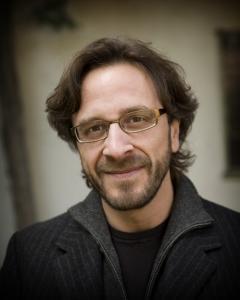 Marc Maron is a unique guy. After a career spent largely in the shadows of his more successful contemporaries, Maron's hit podcast, WTF, has elevated his profile and helped him land a new program on IFC (which debuted last night). And the early results appear good, as a Hollywood Reporter critic said that "Marc Maron finally got his own show and it's damned funny."
Maron brings a bit of everyday life into his humor and has discussed a lot of his personal life on the podcast, but he does not feel like that limits what his show will be able to do.
"A podcast is very intimate. People listen by themselves," Maron said. "But I think to actually see things play out is it's own thing and can be pretty powerful and funny."
One area that Maron is not very familiar with is acting in front of a camera, even though he may have nothing to worry about.
"I've done a bit of it in my past and I've been told that I had a knack for it. I wanted to be good, but I basically showed up and focused and listened and relaxed with it. I think I did alright," he said.
Fans of his podcast were kept in mind when he created this series, as he believes they will enjoy this new venture.
"I just did what I always do, which is draw from my life and show up and do it. I hope the podcast audience likes it and I hope a larger audience likes it. Right now it seems more people like me or respond to me than they used to [laughs], so hopefully it will have a little bit of a broader appeal. If I had some sort of magical method to bring in more people, I probably would have engaged in that magic earlier," he added.
What do you think about Maron, his podcast or his new series?