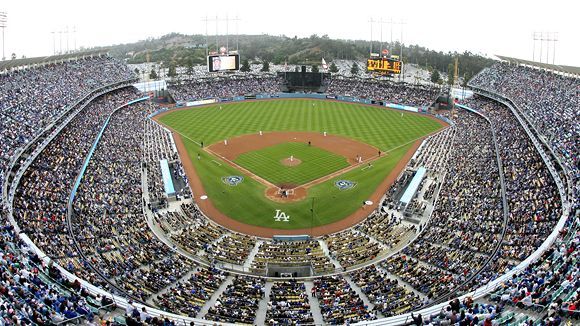 In the National Hockey League's latest attempt to turn its most unique and special concept and run it into the ground, the league has announced that next season a handful of hockey games will be played outside (not just the Winter Classic or Heritage Classic). One of the sites of an outdoor game would be Dodger Stadium in Los Angeles in the first outdoor hockey game played in the western United States and the first in California.
The game will see the Los Angeles Kings play their crosstown rival Anaheim Ducks (I understand they are two cities - the same two cities the Los Angeles Dodgers and Los Angeles Angels play baseball in. Same place.)
The game will likely air on NBC Sports. It is part of the NHL's 2014 Coors Light Stadium Series, which will see outdoor games played in California, the southern United States and other locations.
"Dodger Stadium has been home to many unique and special moments over the past 51 years," said Dodgers president Stan Kasten. "We'll add another first in 2014 when the Dodger Stadium infield turns to ice as we host our first National Hockey League game between the Los Angeles Kings and the Anaheim Ducks."
Expect to see the event very heavily promoted and a lot of build-up on NHL broadcasts for the game, as the NHL really wants these outdoor games to succeed. 
What do you think about this?