A 71-year-old host is headed to primetime at PBS.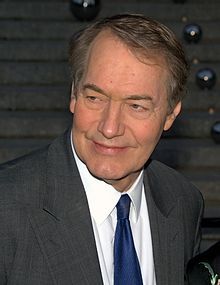 Charlie Rose will host a new program called "Charlie Rose Weekend" Fridays at 8:30 p.m. starting in July.
Rose has hosted his syndicated late night "Charlie Rose" show since 1993.
"Charlie Rose Weekend" will combine highlights from the late night show with new footage includings interviews and topic discussions on politics, science, business, culture, media and sports. The program will replace PBS' "Need to Know" news magazine, which had gone through several anchors and format changes over the last three years.
The new Rose show will incorporate technology and social media, a change from the late night show.
The network said in a statement that "Charlie Rose Weekend" would bridge Friday evening public affairs show "Washington Week" with art and culture programming including "PBS Arts Fall Festival."
Rose also still anchors "CBS This Morning," its morning news show.
Rose started freelancing for the BBC, and then became a weekend reporter for WPIX-TV, and was hired as managing editor for "Bill Moyers' International Report." He also anchored "CBS News NIghtwatch" and was a correspondent on CBS' "60 Minutes II."
He has also made appearances as himself on programs such as "The Simpsons."