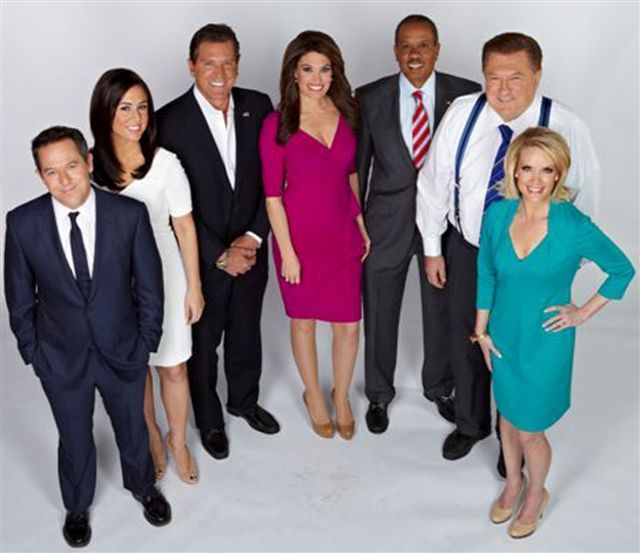 This afternoon marks a milestone for rising FOX News' program 'The Five'. The five-person current events panel discussion program (featuring seven rotating co-hosts) has had a great 2013 so far, even spending a large chunk of May as the #1 rated cable series in the 5pm timeslot. The show is also on pace to become the #2 ranked 25-54 demo performer in all of cable news for the month of June, and comes in at #3 behind only primetime FNC mainstays Bill O'Reilly and Sean Hannity in total viewership.
'The Five' has recently drawn attention for its public challenges to such celebrities as Jon Stewart, Jay-Z & Beyonce, and Jim Carrey. The hosts (Greg Gutfeld, Dana Perino, Bob Beckel, Eric Bolling, Andrea Tantaros, Kimberly Guilfoyle, and Juan Williams) have also called out the White House directly over various issues. Whether you agree or disagree with their collective stance, to the hosts' credit, they tend to stand by their opinions and not back down from any kind of public battle.
Since 'The Five's' July 2011 premiere, the series has risen a whopping 77% in total viewers, and almost 25% in the desired 25-54 demographic. It seems likely that this upward track will continue, at least for the foreseeable future. Be sure to tune in to FOX News Channel today at 5pm EST to check out the landmark 500th edition of 'The Five'.
Do you watch 'The Five'? Does it deserve to be doing so well?