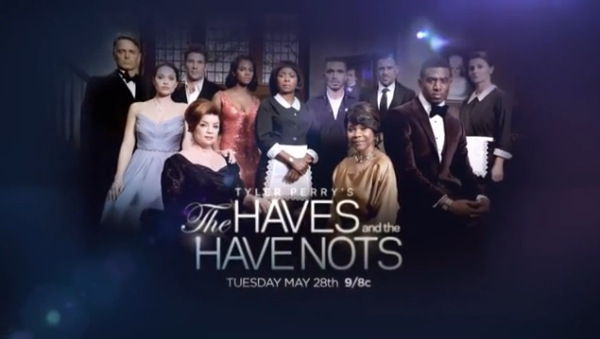 The Oprah Winfrey Network has been through the roof with the early returns from Tyler Perry's drama 'The Haves and Have Nots.' Launched in May, it debuted with the highest launch numbers in network history, drawing 1.77 million total viewers at 9 p.m. A second episode that followed immediately after the first did even better, increasing to 1.8 million viewers.
So it comes as no huge surprise today that OWN is doubling down on Perry's latest show. It has ordered 16 additional episodes for the freshman season, which brings the total to 32. The first 16 will run through September of this year, with the additional ones following in early 2014. 
OWN heavily targets female viewers and the show has done really well there. Its first two episodes did a combined 1.62 rating in that demographic.
"Naturally, it is wonderful to have the network's first scripted series score so resoundingly," OWN president Sheri Salata said. "Tyler's fans and OWN viewers have responded to this guilty pleasure in record numbers, and we are happy to give them more of a good thing."
In a bit of a surprise, nothing has been said about Perry's other OWN series, 'Love Thy Neighbor.' It premiered the night after 'The Haves and Have Nots' did, and pulled down solid numbers as well - its 9 p.m. episode did 1.65 million viewers, while the 10 p.m. one did 1.8 million. It seems like it is ripe for a extended season as well.
Both shows are part of Perry's exclusive multiyear deal with OWN, which was agreed upon last October.
'The Haves and Have Nots' stars Tika Sumpter, Crystal Fox, Renee Lawless, Peter Parros, Eva Tamargo and John Schneider.
Have you see either show?