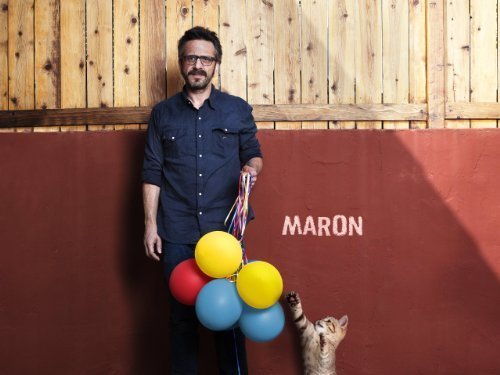 One of the most surprising new shows of the season is IFC's 'Maron,' a series following the fictionalized life of comedian Marc Maron. Though it could have easily ventured into the "far-too-cynical" territory of other IFC comedies (like David Cross's 'The Increasingly Poor Decisions of Todd Margaret'), 'Maron' has been a surprisingly heartfelt (if bitter) series about, well, being an insufferable asshole. 
Sad you haven't seen 'Maron' yet? Don't worry -- there's an opportunity for you to catch up! Starting tomorrow at 6/5c on IFC, the first eight episodes of IFC's 'Maron' will repeat. From the misguided revenge attempt of "Internet Troll" to the messed-up relationship antics of "Jen Moves to L.A.," you'll be able to catch up on one of the summer's best new shows. 
And then, starting at 10/9c, you can catch the last two episodes of the season. In the penultimate episode, "Projections," "Marc meets up with an old college friend (Eric Stoltz) – a mainstream sell-­out filmmaker – who offers Marc a dubious part in his upcoming movie. Additional guest stars include Bobcat Goldthwait, Andy Kindler and Bobby Slayton."
The finale, meanwhile, will continue the storyline of Marc's relationship with Jen (Nora Zehetner). The episode, titled "Mexican Angel," sees "Marc's former fling (Nora Zehetner) moves in temporarily with Marc after being evicted. Adam Scott also guest stars."
Sounds pretty fantastic to me. It's looking like 'Maron' season 1 will go out on top. The show hasn't yet been renewed for a second season (although it seems likely). 
Will you be tuning in?