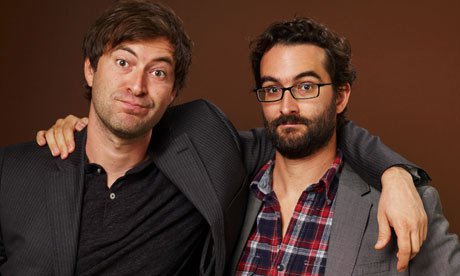 Great news for fans of the Duplass brothers: HBO has picked up their new pilot 'Togetherness' to series, with an eight-episode order. 
While Mark Duplass (left) is the more recognizable brother, due to his starring in shows like 'The League' and 'The Mindy Project,' Jay Duplass (right) is every bit as creative and prolific as his brother, writing and directing several feature films including 'Jeff, Who Lives at Home.'
'Togetherness' is a comedy about the intricacies of human relationships. Mark Duplass will be starring in the project alongside Amanda Peet, Melanie Lynskey and Steve Zissis. Jay Duplass will stay behind the camera and work alongside his brother and Zissis on story elements and writing. The Duplass style is one about human emotion and scenes driven by character desires rather than twists in the plot. The pair have proven a deft touch and a deep understanding of human nature; if they keep the humorous buoyancy alive and well in 'Togetherness' they could prove an ideal fit for HBO. The pilot for 'Togetherness' comes with the following logline: "Two couples living under the same roof struggle to keep their relationships alive while pursuing their individual dreams."
The foursome consists of Tina Morris (Peet) who relocates from Houston to Los Angeles and moves in with her sister Michelle Pierson (Lynskey) and her husband Brett (Duplass). Also moving in with the Piersons is Brett's friend Alex (Zissis), a struggling, over-the-hill actor. The health food obsessive Brett is successful in business, and on the surface, his peculiar brand of enthusiasm has gotten him a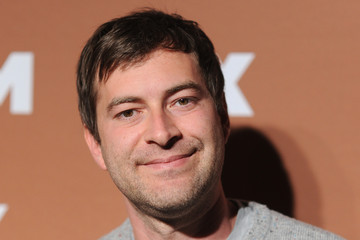 picture-perfect life: a sweet wife, a solid job, two healthy kids. But under that surface, Brett has some problems in both his personal and professional lives.
Mark Duplass initially wasn't going to star in 'Togetherness' as he recurs on 'Mindy' and also has a whopping six feature film acting roles presently in development. When the brothers had difficulty casting the role, Mark stepped in for the pilot. Now that 'Togetherness' has been ordered for an eight-episode season, it seems Mark's schedule is going to get even more swamped. 
Duplass will also continue on the FX series 'The League,' alongside these other commitments. Do you like the sound of 'Togetherness?'