'3rd Rock from the Sun' was a family friendly comedy about a 'family' of friendly aliens on an expedition to Earth. The show was light-hearted and incredibly silly - - and I loved it. Who doesn't like to watch a group of odd-balls try and fit in to our society and slip and tumble at every turn? Actually, now that I think of it, we ourselves are not so different really from the characters of '3rd Rock.' So what ever happened to this tight-knit family of misfit aliens? Did they ever completely assimilate into our culture here on Earth post-'3rd Rock'? Let's take a look and see.
1. Actor: John Lithgow
Character: Dr. Dick Solomon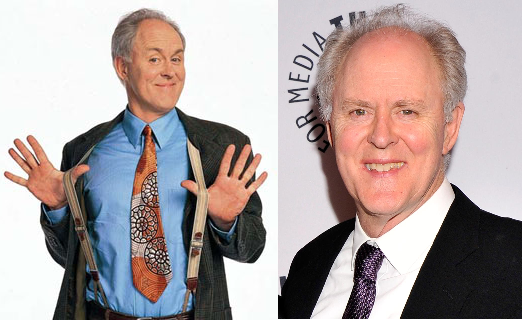 Dr. Solomon may have been the High Commander of the Earth expedition, but that did not mean he wasn't the child of the family in many other ways. Silver-haired and partially bald, this character was actually the youngest of the group despite being the oldest family member…if that makes any sense. He was always up to some sort of plan or scheme and his miscommunication and misunderstandings were constantly getting everyone into trouble. Since his role as wacky Dr. Solomon, John Lithgow has played an impressive number of characters both on the big and small screens. He was the voice of the vertically challenged Lord Farquaad in the first 'Shrek' film, John Mason on the TV series 'Twenty Good Years', and the super creepy serial killer "Trinity" on 'Dexter.'
 2. Actress: Kristen Johnston
Character: Sally Solomon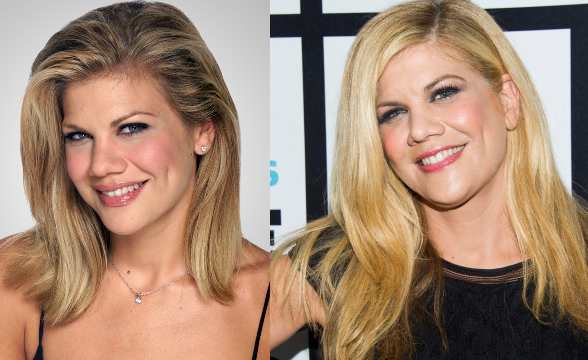 Second in command to Dr. Dick Solomon, Sally Solomon was the unwilling alien chosen to be the woman of the group (whom were all self-proclaimed asexuals). Her highly specialized and trained military background clashed with her need to fit in to the feminine stereotypes put in place for women on earth. I hear you, Sally; being a woman is no easy feat. Since her comedic struggles on '3rd Rock,' Kristen Johnston has focused mostly on lending her talents to television. She had a recurring role as Dr. Eve Peyton on 'ER,'  a guest arc on 'Ugly Betty' and was a series regular on 'The Exes,' to name a few. Like her co-star, Lithgow, Johnston has also done some voice work. She lent her vocal talents to the children's television show 'Kim Possible' in 2007 as the character of Warmonga for three episodes.
3. Actor: French Stewart
Character: Harry Solomon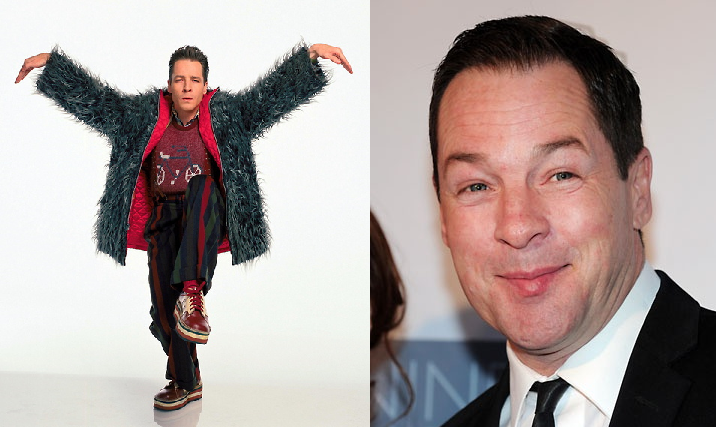 Who could ever forget the nasally and sort of annoying voice of French Stewart? Harry Solomon was an accident waiting to happen in more ways than one. Not an official member of the mission to Earth, Harry tagged along for the ride. The image of him squatting down mid-sentence and receiving a "Incoming message from the Big Giant Head!" will always make me laugh. I have not kept tabs on Stewart's career much over the years and was pleasantly surprised to see that he has been in the limelight just as much as his old co-stars - - actually, he has been in more television shows than any of the others since '3rd Rock' went off the air. Besides his many guest roles on series' like 'Ally McBeal,' 'The Drew Carey Show,' 'Bones,' and 'Castle' Stewart has had some larger roles on 'Misconceptions,' 'The Closer' and 'The Middle.'
4. Actor: Joseph Gordon-Levitt
Character: Tommy Solomon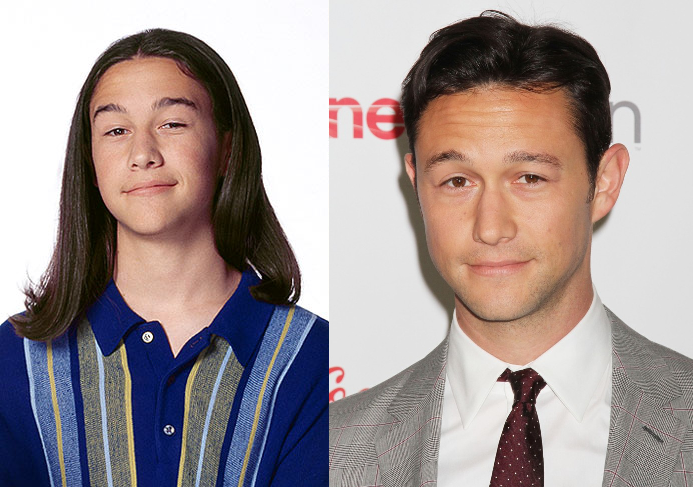 Has there ever been a more impressive example of puberty doing its job well? The geeky, long-haired, scrawny boy who play Tommy Solomon on '3rd Rock' grew up to be the massively famous and incredibly dashing Joseph Gordon-Levitt.  Tommy Solomon may have looked the part of a young adolscenet, but in reality he was the oldest and the wisest of the group. Tommy was the voice of reason and the steady source of level-headed advice on '3rd Rock.' Gordon-Levitt mostly parted ways with the television world post '3rd Rock,' instead focusing on a film career which has skyrocketed him into being one of the most successful young males of his generation. Starring roles in 'Looper,' 'Inception' and 'The Dark Knight Rises' are just a few of Gordon-Levitt's most recent on screen achievements.
If you are anything like me you are now dashing for your remote and heading to Google to see when the next '3rd Rock from the Sun' marathon will be on TV. Who was your favourite character from '3rd Rock from the Sun'?