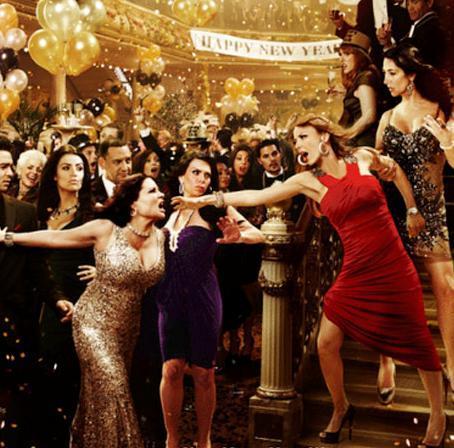 What the BLEEP?!  Sunday's episode of Mob Wives on VH1 was something straight out of a movie, all that was needed was Al Pacino with a massive machine gun saying, " Say hello to my little friend."  Without Pacino, Pagan will have to do.  Can you believe Junior Pagan calls himself a bleeping man?  Poor crazy Renee and her sweet, cuddly son A.J. (anyone else think A.J. has a lot more going on under that hard exterior shell?).    Codependent Renee spent her whole bleeping life devoted to Junior, the father of her teenage son, and he committed the ultimate betrayal.  He used her "emotionally and intimately" to snitch on her father! Disgusting Junior, truly disgusting!  In all honesty, I was empowered with Renee's rendition of William Wallace's FREEDOM speech from Braveheart, while talking with Karen in her bedroom.  "I need to be loyal TO ME!" There you go Renee, now your getting it!
The situation in Mob Land defies the bounds of rational thought.  I would be angry all the time as well if I was Drita or any one of these women.  Drita had a defining moment tonight when she decided not to fight in the ring in order to be a good role model for her children.  She sure has come a long way from the Drita who told her daughter that she was proud of her for not being a rat just like her daddy.  Drita, just keep taking one step at a time girl, your finally bleeping getting it! 
There's so much drama amongst this crowd I feel anxious just watching it.  I can only imagine what the editors of the show must feel like trying to bleep out all the bleeping bleep words!  Did anyone count?  I challenge you to try, make sure to stay hydrated and fueled, it will be a grueling job!