'Everwood' is one of those shows that just warms the deepest recesses of my heart. I am a sucker for a good drama, and 'Everwood' was just that. It brought family, heartache, love, comedy and teenage angst all together into an adorable little show that I will still to this day go back and marathon. So what ever happened to the actors and actresses that played the small town people from Everwood, Colorado? Let's find out!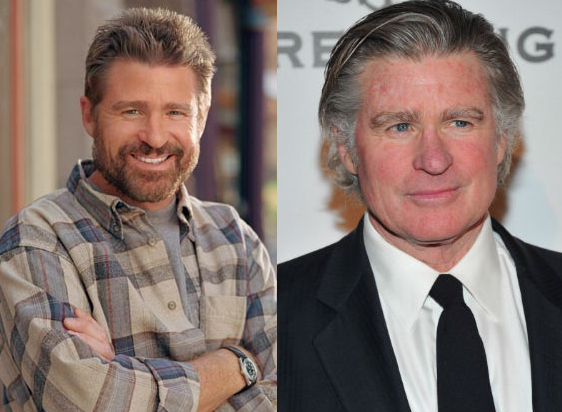 Actor: Treat Williams
Character: Dr. Andrew 'Andy' Brown

Dr. Andrew 'Andy' Brown, played by the fantastic actor Treat Williams, was easily the heart and soul of 'Everwood', if you ask me. He was a single parent, struggling with the loss of the love of his life, a new family doctor practice, a rebellious teenage son and raising a daughter without the help of her mother. The man was not always right, and he made more than a few mistakes and missteps along the way, but you always felt for him and knew that he had the well being of his family close to his heart. I just wanted nothing but happiness for Andy and was thrilled to see things go his way in the end. So what has Williams been up to since 'Everwood' ended? Well, a lot actually. This stand-out actor went on to have major roles on television shows such as 'Brothers & Sisters,' 'Heartland,' 'White Collar,' 'Chicago Fire' and most recently 'Hawaii Five-0'.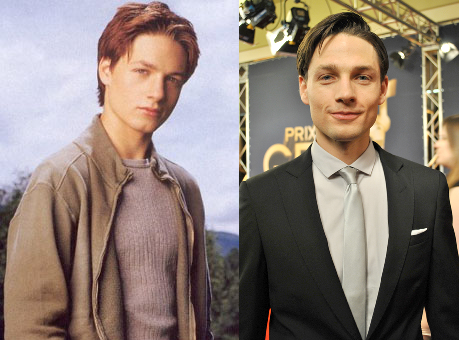 Actor: Gregory Smith
Character: Ephram Brown

I have always had a soft spot for actor Gregory Smith since seeing him as a kid in the movie 'Toy Soldiers,' and it was no different when he took on the role of Ephram Brown in 'Everwood.' He played the role exactly how I think it should have been played, as a sincere, awkward, troubled and intelligent kid trying to navigate through life with a strained relationship with his father, not many friends, and deal with the loss of his mother. Ephram was a kind, sweet and sensitive guy who was more talented than he ever knew. You rooted for him and wanted him to win in the end, because even though good guys finish last, they still deserve to finish well. Smith, a Canadian actor, went on to have a few guest roles on shows such as 'Eli Stone,' 'Guns' and 'Franklin & Bash.' In 2010 he joined Canadian police drama 'Rookie Blue' as Dov Epstein, which just so happens to be one of my favourite shows right now!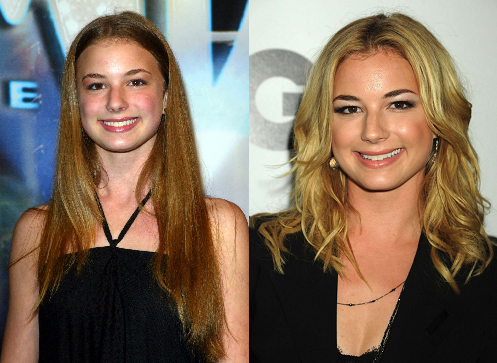 Actress: Emily VanCamp
Character: Amy Abbott

What can you say about Amy Abbot? She was the beautiful, smart and popular girl with all the friends -- so of course she was also the love interest of outcast Ephram Brown. This is a girl who had a lot going for her, but she knew her fair share of heartache and drama over the course of 'Everwood.' I liked Amy Abbott a lot. Sometimes you don't like the girl who seems to have it all just on principle, but Amy was sweet and kind and you really had no choice but to love her just as much as Ephram did. So what about VanCamp herself? Emily VanCamp has had a very successful television career since the end of 'Everwood' in 2006. She went on to have a major role alongside her 'Everwood' co-star in the family drama 'Brothers & Sisters' as well as a role in the TV movie 'Beyond the Blackboard.' VanCamp is currently starring in the popular ABC series 'Revenge.'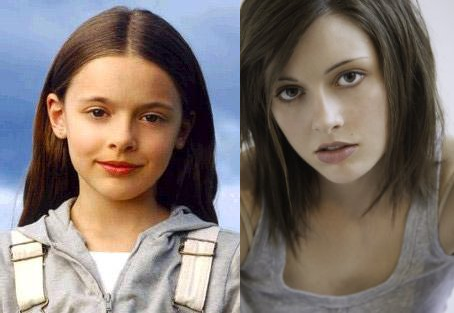 Actress: Vivien Cardone
Character: Delia Brown

Delia Brown, the younger sister of Ephram, was absolutely adorable on 'Everwood.' She was not your typical little girl -- she was not into ponies and pink and little fluffy things. She wore the same baseball hat for the majority of her time on screen and she got along better with boys than girls. She was also incredibly observant and was really a family rock for both Andy and Ephram. She brought everyone together and reminded them that nothing was more important than each other. Since the end of 'Everwood,' Cardone has done much less on screen work than her former co-stars. Besides a guest role on 'Law & Order: Criminal Intent' and a role in the film 'All Roads Lead to Home,' Cardone was off the radar from 2006-2010. In 2011 Cardone played the recurring role of Michelle on the long-running soap opera 'One Life to Live.' Other than these few credits, Cardone has been focusing on her personal life and staying off the silver screen. However, Vivien Cardone is only 20 years old -- she has the rest of her life to impress us with her growing acting talents should she so choose.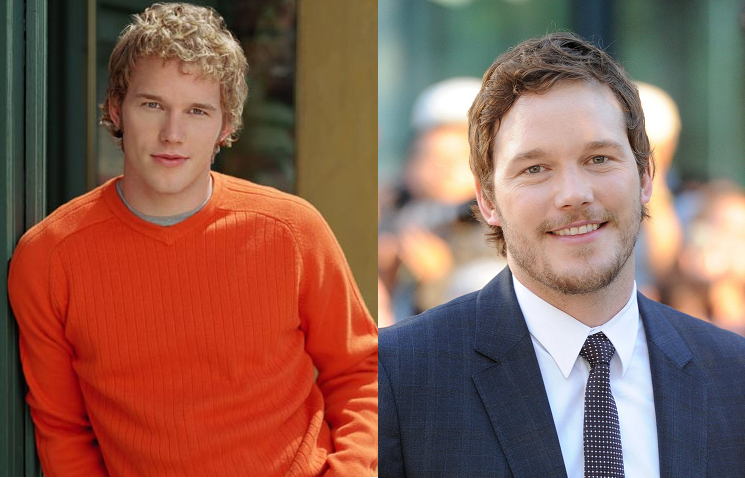 Actor: Chris Pratt
Character: Bright Abbott

Who didn't love Bright Abbott? He was the big brother I always wished I could have. A little bit clueless and dumb, a lot loving and protective of his sister Amy, Bright was an all around good guy. He was a loyal friend to Ephram -- okay, maybe not at first, but he came around eventually. Watching him grow as a character into a more mature and responsible person was not only entertaining, but nice to see that not every 'dumb jock' has to stay dumb for an entire series. Since 'Everwood' Pratt has found a safe home on network television. After a recurring role on fellow teen-drama 'The OC,' Pratt appeared in more than a few films before finding his niche as loveable Andy Dwyer on 'Parks and Recreation.'
Actor: Tom Amandes
Character: Dr. Harold Abbott

What can I say about Dr. Harold Abbott? I did not necessarily "dislike" this character, he just really, really irritated me. The friendly banter between Harold and Andy had its comedic value, but his overly protective, stuffy, high-than-thou attitude was more than a little frustrating to me. His redeeming qualities were of course being a loving and caring family man and a fantastic member of his little community. The list of roles Tom Amandes has filled since 'Everwood' is impressive. Roles on series' like 'Private Practice,' 'Eli Stone,' 'Big Love,' 'Parenthood' and 'Scandal' make up just of his most recent appearances.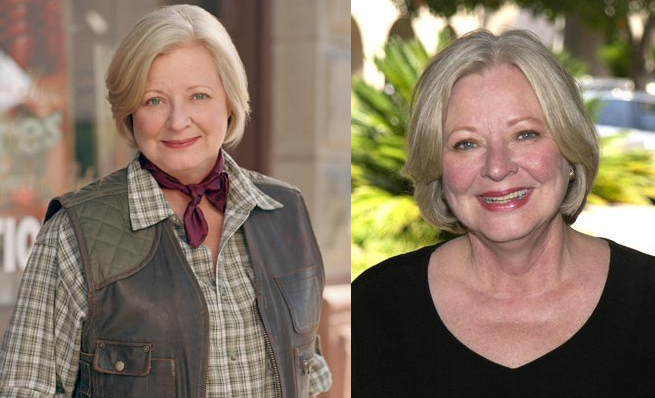 Actress: Debra Mooney
Character: Edna Harper

If there is one character from 'Everwood' who you loved from the very start, it was Edna Harper. Can anyone say 'spunky'? Edna was fantastic! She was bull-headed, fun, smart, sassy and pretty much the complete opposite of her son Harold in almost every way. She is probably up there with the top 10 coolest grandmothers I have ever seen on a television show. I mean, come on, she drove a motorcycle. Actress Debra Mooney played Edna to a 'T' and I am happy to see that her career has been good to her since 'Everwood.' The list of shows she has appeared on is almost endless: 'The Closer,' 'Boston Legal,' 'ER,' 'Grey's Anatomy,' 'Bones,' 'Weeds,' 'Scandal,' 'Arrested Development' -- need I go on?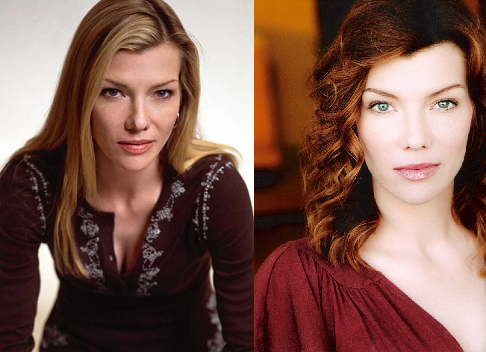 Actress: Stephanie Niznik
Character: Nina Feeney

Nina Feeney was the girl next door -- no really, she lived right next door to Andy Brown. She was a single mom who was working hard to provide for her son. On top of this, she seemed to be an almost endless pool of relationship, work, family and general housekeeping knowledge. She was the person who Andy went to when he had a problem, whether it be with his work or home life, and she was always happy to help. Of course, in the end, she was also the person who Andy fell in love with, and what could be sweeter than the girl next door becoming the next love of your life? Actress Stephanie Niznick has been more low-key than some of her 'Everwood' co-stars since the series came to a close. From 2007-2009 she made guest appearances on shows like 'Grey's Anatomy,' 'CSI: Miami' and 'Lost' and had a major role on the series 'Life is Wild,' but has not appeared in anything since then.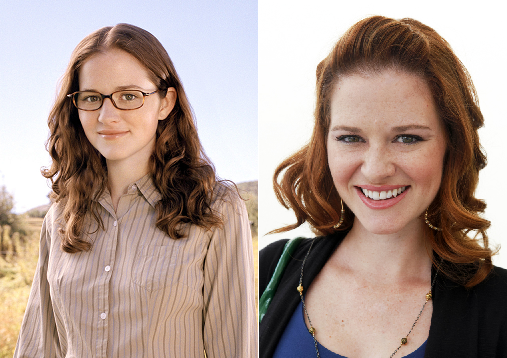 Actress: Sarah Drew
Character: Hannah Rogers

The character of Hannah Rogers struck a bit of a chord with me. I was around the same age as her when the series was on the air, and I could not help but see the parallels between me and this character. She was shy, reserved, a big book worm, a huge worrier, a little less than popular at school and completely unsure of herself. Luckily for me, and the actress who portrayed her, we both seem to have grown out of these roles. Sarah Drew has had a fantastic career since her role as Hannah on 'Everwood,' which sort of served as a launching point for her. Drew has had roles on shows like 'Medium,' 'Private Practice,' and 'Mad Men,' and she has played the role of Dr. April Kepner on the medical drama 'Grey's Anatomy' since 2009.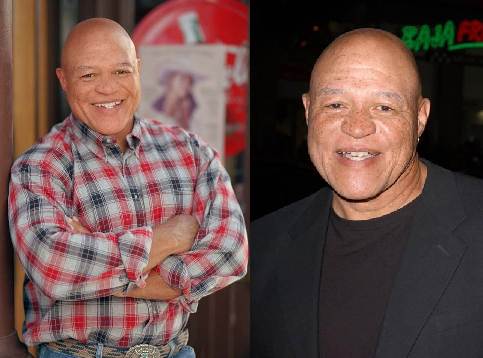 Actor: John Beasley
Character: Irv Harper

Last, but not least, is the wonderful John Beasley -- the man behind the character of Irv Harper. Irv was the narrator for the opening and closing scenes of 'Everwood.' Although he did not have very many major story lines throughout the series, his cool, calming and distinctive voice provided the perfect backdrop to the idyllic town of Everwood, Colorado. He was a voice of reason and one of the most kind and gentle souls you could come across. Some of Beasley's more recent television roles include a recurring role on the series 'Treme' and a regular role on 'The Soul Man.'
I always love to catch up on the stars of some of my favourite shows of the last few decades, and 'Everwood' is definitely one of those shows that had more than it's fair share of talent.
What show would you like to see featured in the next 'Where Are They Now'?