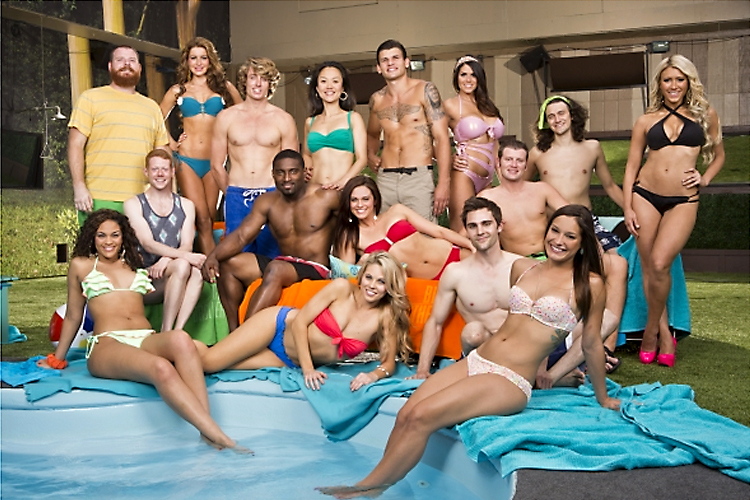 In a bit of not-too-surprising news, CBS has opted to renew its long-running reality series 'Big Brother' for a sixteenth season. This past batch of episodes has been fraught with both up-and-down ratings patterns (getting season highs one week, then season lows the next) and mass amounts of controversy over racist comments made by several "houseguests". Still, the old saying seems to apply, there is truly no publicity but good publicity. This is illustrated by the lengthy ratings spike following the initial outcry over racist and homophobic comments made by cast member Aaryn Gries. Controversy creates cash after all.
While the season's ratings have since come back down to Earth, the show still regularly wins its timeslot, so it's no mystery why CBS isn't ready to hop off the 'Big Brother' gravy train. The show is incredibly cheap to produce, making the ad revenues it draws almost entirely profit. That's the main reason why the reality genre will never go away, despite the many predictions that have been made over the years that it was nothing more than a fad that would eventually die. As long as placing a bunch of average joes/aspiring actors/part-time models into a house/talent competition/obstacle course remains much, much cheaper than paying actors, writers, producers, and crew to create a scripted series, reality will survive. For better or worse.
Did 'Big Brother' deserve to get renewed for another season, despite all the controversy it caused? What are your thoughts on the state of reality TV as a genre?