Who wants to go grab some chowdah? Anyone want to catch a game at Fenway and check out the Green Monstah? How about we head over to the North End and grab ourselves a cannoli from Mike's Pastry? Maybe we should visit Cheers for a beer and see if everybody really does know our name. Boston isn't only known for these popular hotspots, but it's also recognized for producing some of the hottest and most successful TV stars. In honor of these famous Beantown residents, here are some Bostonians that have made a name for themselves on the small screen.
1. Donnie Wahlberg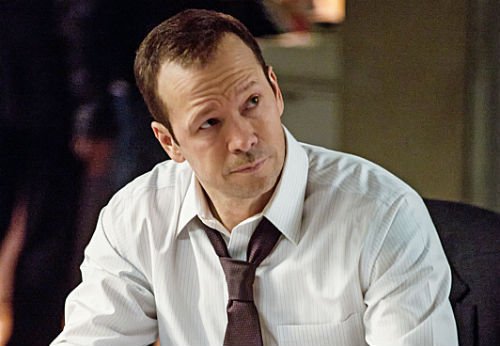 In my opinion, there would be no Boston without Donnie Wahlberg (his siblings, including his famous brother Mark) and the New Kids on the Block. For anyone who is a true Donnie fan, then you know that he never stops supporting his hometown, especially when he's on tour. When he isn't giving the '617' a shoutout, he's busy portraying Danny Reagan on CBS' 'Blue Bloods.'
2. Mindy Kaling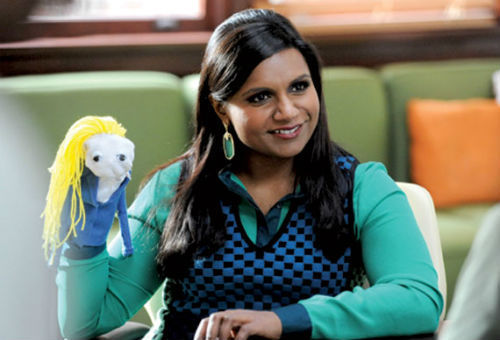 Not only is comedian Mindy Kaling known for starring in FOX's hit comedy 'The Mindy Project' or portraying Kelly Kapoor on 'The Office,' but she's also known for growing up in Cambridge, Mass., a city adjacent to Boston. So how did she become such a funny lady? Well, it's all thanks to Boston. As she told the Improper Bostonian, "It has something to do with the weather. It's so grim, it makes you look inward." Fun fact: most of 'The Office' cast was from Massachusetts. Cue my next bullet...
3. John Krasinski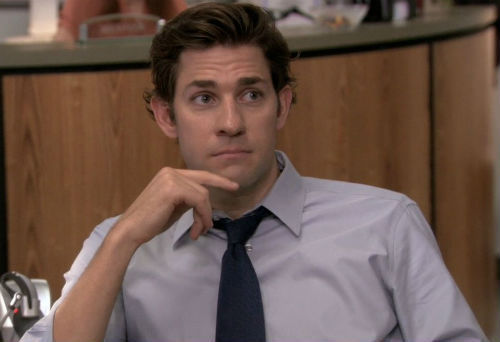 In my mind, John Krasinski will always be Jim Halpert from 'The Office.' In addition to standing out as one of the funniest guys on TV, Krasinski also hails from Beantown. No matter if he's filming or busy giving interviews, Krasinski always supports his Boston teams aka the Celtics, the Bruins and of course, the Red Sox. Here we go Boston!
4. Misha Collins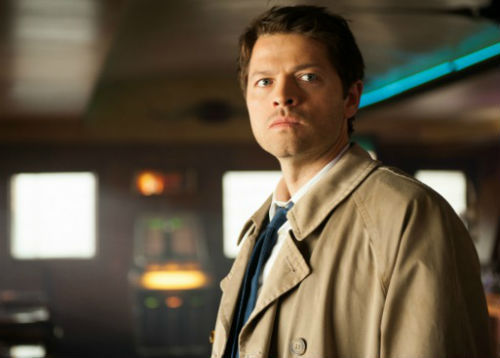 Misha Collins plays everybody's favorite angel, Castiel, on The CW's 'Supernatural,' and he was also born in Somerville, a neighboring city of Boston. Eventually, he moved to Northfield with his mom and even spent time in Billerica. Funnily enough, the Green Dragon Tavern (located on Union Street) was featured in a 'Supernatural' episode, but was portrayed as a bar in Ohio.
5. Conan O'Brien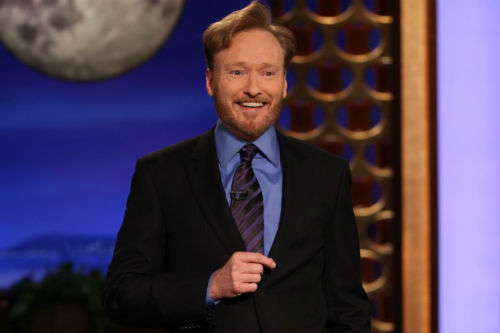 In addition to being recognized for his comical side -- and his unique red hair -- Conan O'Brien will always be remembered for growing up in Beantown. He's a native of Brookline (yes another city that's right outside of the city) and he even stayed in the vicinity of his hometown when he attended college. That's right, O'Brien attended Harvard University, where he majored in history. He also contributed to the Harvard Lampoon, the school's comedy publication -- is this is where he found his comedic inspiration?
6. Denis Leary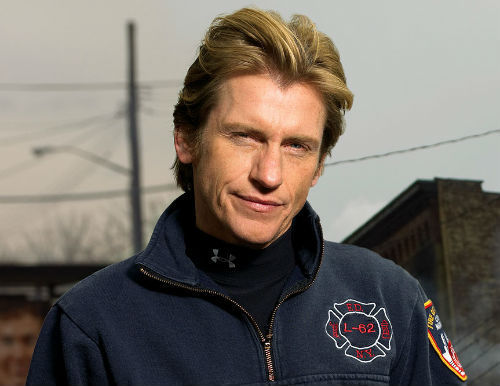 Another phenomenal actor who originates from Boston is Denis Leary, AND he's also Conan O'Brien's cousin. Born in Worcester, Mass., Boston has a special place in the 'Rescue Me' actor's heart. Not only does he support all Boston sports, but he can also somewhat thank Emerson College (also my alma mater), which is located right across from the Boston Common, for his acting career.
7. Maura Tierney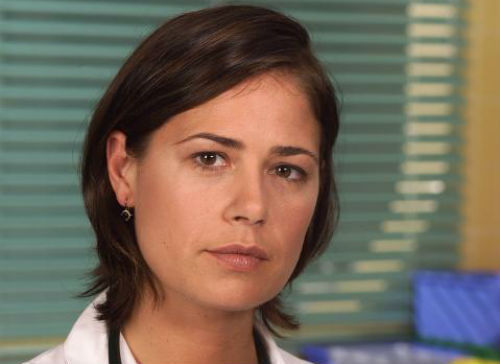 Maura Tierney has more than one thing in common with Boston native Denis Leary. Not only are both from the historical city, but the two starred as love interests on 'Rescue Me.' Originally from Hyde Park, Tierney's had quite the acting career. From playing Dr. Abby Lockhart on 'ER' to Maddie Hayward on 'The Good Wife' to Kelly McPhee on 'Rescue Me,' Tierney represents Boston well.
8. Maria Menounos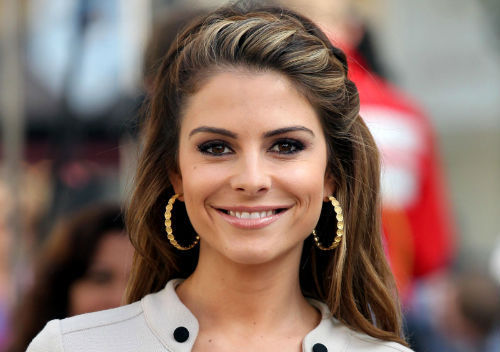 She might not be a major TV actress, but Maria Menounos is known for her reporting duties on 'Access Hollywood' and 'Extra.' Those on-camera skills did contribute to the Medford, Mass. native's role as Jules on 'One Tree Hill,' and her dancing talents on 'Dancing With the Stars.' Menounos is an avid supporter of her hometown, and has been frequently spotted rooting for Boston teams or giving talks at her alma mater, Emerson College.
9. Michael Chiklis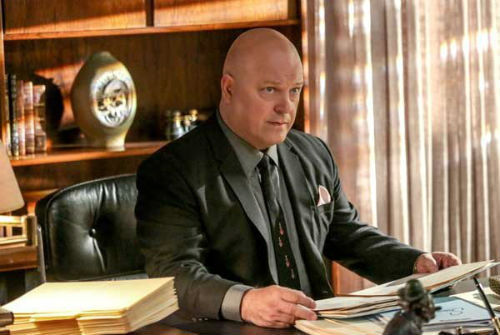 He's no stranger to the small screen  ('The Commish,' 'The Shield,' 'No Ordinary Family,' 'Vegas'), and he's no stranger to the city of Boston. Hailing from Lowell, Chiklis expanded his acting talents while attending Boston University's School for the Arts. His degree, in addition to his natural acting abilities, definitely did him wonders, as he's earned a Golden Globe and an Emmy.
10. Taylor Schilling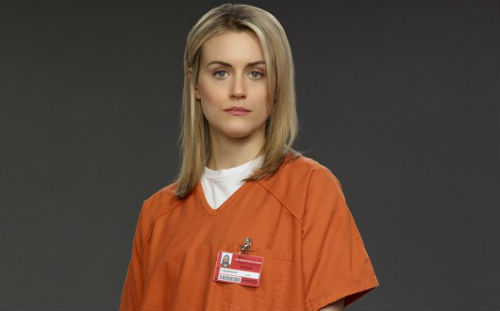 Taylor Schilling has been busy making a name for herself as inmate Piper Chapman on the Netflix series 'Orange is the New Black,' and like every other actor on this list, she is also from Boston. So, does she have the famous Bahston accent? Schilling admitted to the Improper Bostonian that she doesn't, but her father definitely does.
You can take the actor outta Boston, but you can't take Boston outta the actor.