Who loves TV? Who loves Disney films? Who loves both of these things? Then, this feature is right up your animation alley. TV stars don't just strut their stuff on the small screen, but they also showcase their voices in animated movies. Not only am I a Disney junkie, but I'm also obsessed with TV. What better way to unite two of my favorite things? With that said, here are some TV stars that have contributed their voices to Disney features.
1. Ellen DeGeneres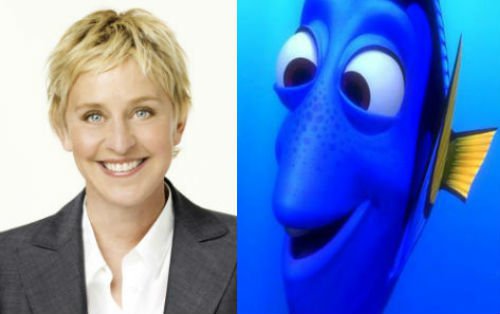 Movie: 'Finding Nemo'
Character: Dory
One of the most obvious TV hosts to have contributed her voice to a Disney film is funny lady Ellen DeGeneres. If we couldn't already love her more, she made people even bigger fans by portraying forgetful Dory in 'Finding Nemo.' Raise your hand if you can't wait for the sequel 'Finding Dory'!
2. Zachary Levi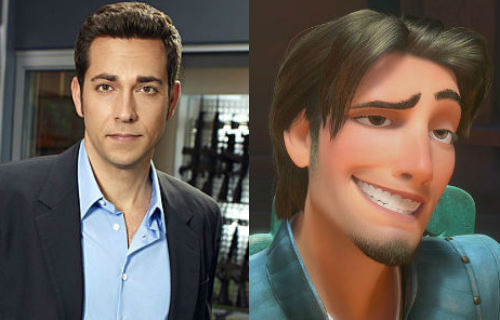 Movie: 'Tangled'
Character: Flynn Rider
Loved for his titular role in 'Chuck,' Zachary Levi shared his voice with 'Tangled,' the animated feature based on the story of Rapunzel. Not only did he give life to Flynn Rider, but he also sang a few tunes too.
3. Linda Hunt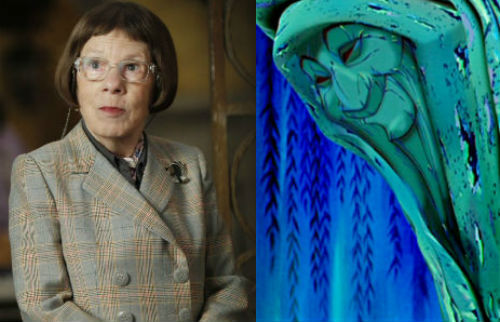 Movie: 'Pocahontas'
Character: Grandmother Willow
Linda Hunt is known for playing characters that provide words of wisdom, which is exactly what she did as Grandmother Willow in 'Pocahontas.' Hunt continues her wise streak every week on 'NCIS: L.A.' as Hetty Lange.
4. Jonathan Taylor Thomas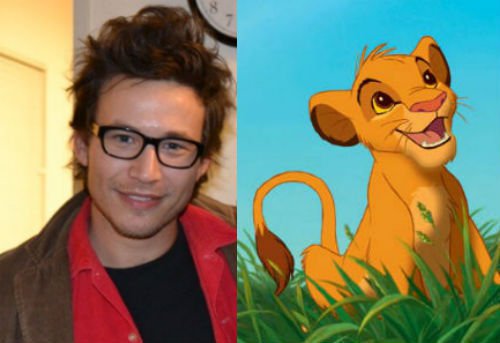 Movie: 'The Lion King'
Character: Young Simba
Remember how much Jonathan Taylor Thomas, or "JTT," was adored as Randy Taylor on 'Home Improvement'? Well, teens everywhere rejoiced when they heard the heartthrob would be providing the voice of Young Simba in 'The Lion King.'
5. Kelly Macdonald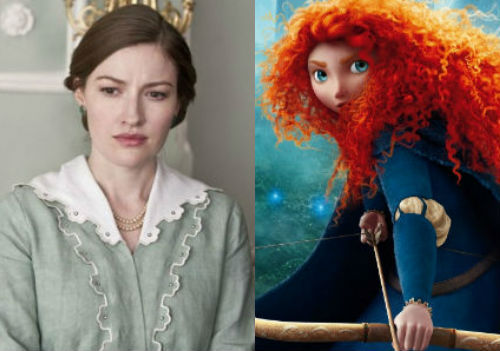 Movie: 'Brave'
Character: Merida
Kelly Macdonald is no stranger to quality acting, especially as Margaret on 'Boardwalk Empire.' Well, she took her acting skills to the Disney animation world by voicing the youthful Merida aka one strong figure for girls of all ages.
6. Jerry Orbach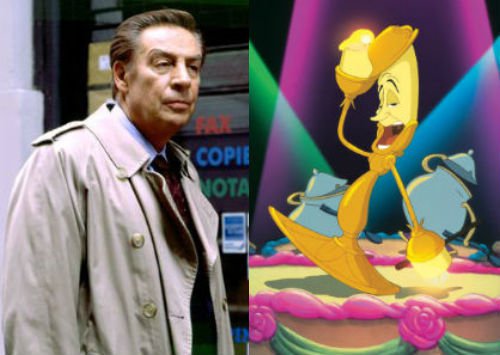 Movie: 'Beauty and the Beast'
Character: Lumiere
The late Jerry Orbach portrayed some of the most beloved characters on the small and big screen. From Dr. Houseman in 'Dirty Dancing' to Detective Lennie Briscoe on 'Law & Order' to even voicing candle Lumiere in my favorite Disney movie 'Beauty and the Beast.'
7. Scott Weinger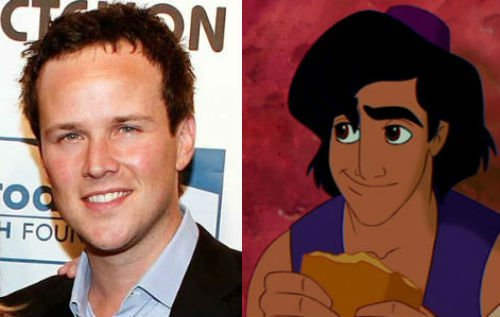 Movie: 'Aladdin'
Character: Aladdin
What are the two things you first think of when you see Scott Weinger's face? I guarantee it's 'Full House,' where he played Steve, and 'Aladdin,' where he played the titular role. Even if Weinger hasn't appeared in much lately, he will always be remembered for his work as Steve and Aladdin.
8. Tate Donovan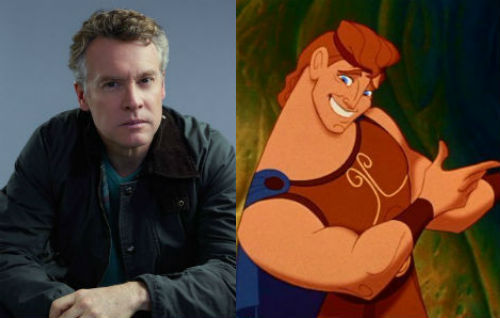 Movie: 'Hercules'
Character: Hercules
Whether it's playing the adulterous father on 'Hostages,' or the handsome Joshua on 'Friends,' Tate Donovan stars in all kinds of projects, including Disney's 'Hercules.' In the animated film, he played son of the gods Hercules, whose task was to prove he was a true hero.
9. Jason Alexander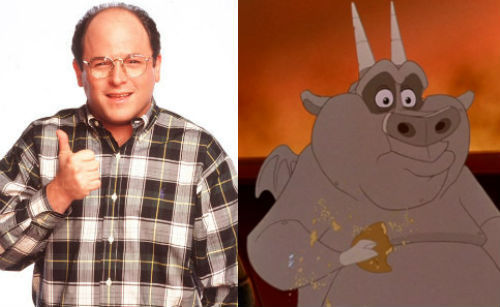 Movie: 'The Hunchback of Notre Dame'
Character: Hugo
Did you know 'Seinfeld's George Costanza aka Jason Alexander played comical gargoyle Hugo in 'The Hunchback of Notre Dame'? His character is named after Victor Hugo, the novelist responsible for the original story of hunchback Quasimodo.
10. David Spade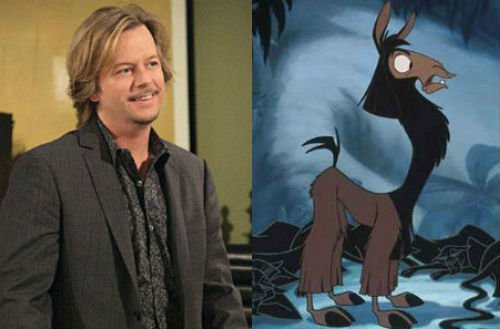 Movie: 'The Emperor's New Groove'
Character: Emperor Kuzco
'Rules of Engagement' actor David Spade contributed his comedic talents to 'The Emperor's New Groove,' where he played Emperor Kuzco (both human and llama form). Not only did he transform from a human into a llama, but he also changed from a selfish teen into a redeemed young man.
11. Ming Na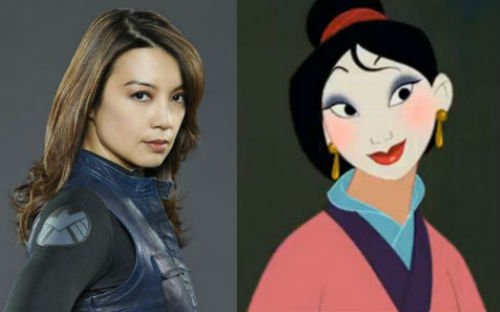 Movie: 'Mulan'
Character: Mulan
Ming Na is no stranger to playing strong female leads, including her role on 'ER' and her current role as Melinda May on ABC's 'Agents of S.H.I.E.L.D.' In Disney's 'Mulan,' she also played the tough Mulan who pretends to be man and takes her father's place in the war.
12. Tony Goldwyn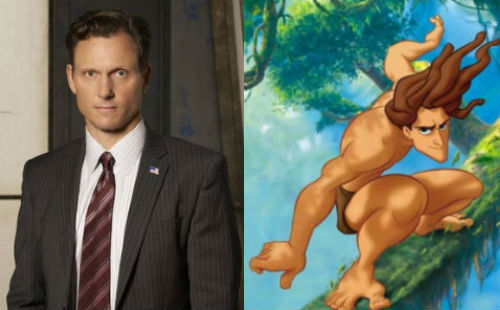 Movie: 'Tarzan'
Character: Tarzan
Before he was king of the White House on 'Scandal,' Tony Goldwyn voiced king of the jungle Tarzan in Disney's 'Tarzan.' That's right, Goldwyn (who I'll always remember as the horrid Carl in 'Ghost') helped bring Tarzan to life. Do you prefer him as Tarzan or Fitz?
13. Anika Noni Rose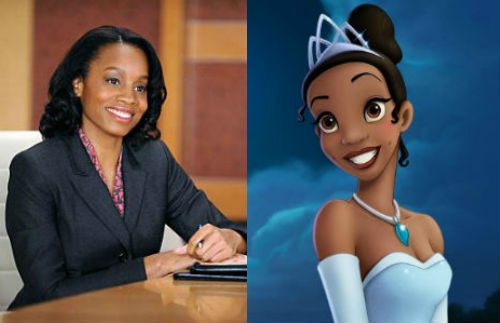 Movie: 'The Princess and the Frog'
Character: Tiana
One of Anika Noni Rose's most prominent small screen roles is as Wendy Scott-Carr on 'The Good Wife,' but that's not the character she'll always be remembered for in the animated world. She will continued to be recognized for voicing Tiana, the very first African American Disney princess.
14. Tim Allen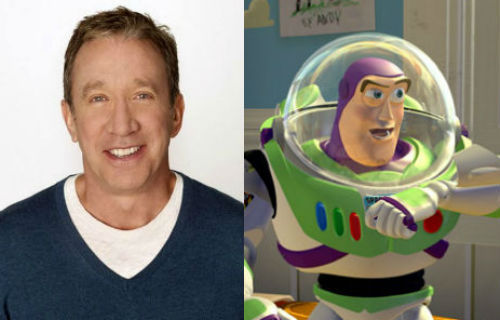 Movie: 'Toy Story'
Character: Buzz Lightyear
To infinity and beyond! 'Last Man Standing' and 'Home Improvement's Tim Allen has made 'Toy Story's Buzz Lightyear one of the most popular Disney characters. Who doesn't love to see Buzz and Woody as best friends?
15. Steve Buscemi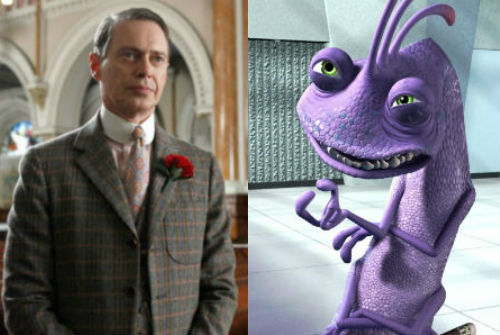 Movie: 'Monsters, Inc.'
Character: Randall
'Boardwalk Empire's Steve Buscemi is famous for playing crooked parts, and he kept with that theme in 'Monsters, Inc.' as Randall aka Mike and Sully's nemesis. When he wasn't trying to become top "scarer," he was busy using his chameleon characteristics to eavesdrop on others conversations.
16. Craig T. Nelson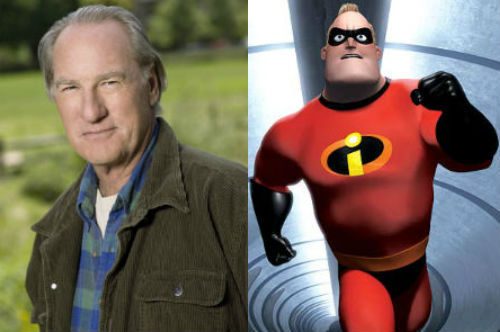 Movie: 'The Incredibles'
Character: Mr. Incredible
Craig T. Nelson is one tough Braverman family member on 'Parenthood,' and he was definitely one of the strongest Incredibles in 'The Incredibles.' As Mr. Incredible, Nelson brought to life the character's super strength and superhero qualities.
17. Kevin Spacey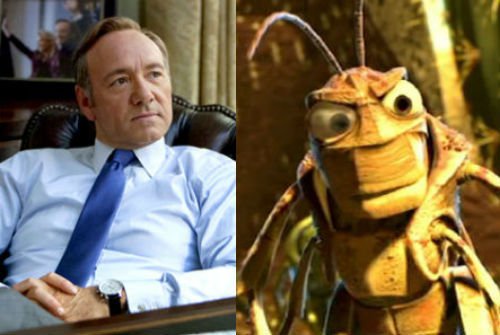 Movie: 'A Bug's Life'
Character: Hopper
It's no secret that Kevin Spacey is one of the top actors on the big and small screen ('House of Cards'), and he continued his great acting streak as the villainous Hopper in 'A Bug's Life.' Hopper is one cunning grasshopper who despises ants.
Who's your favorite Disney character voiced by a TV star?