Whether you like it or not, TV show spin-offs are becoming a major part of today's pop culture society. As certified TV junkies (yours truly included), we're basically incapable of saying goodbye to the characters we've grown to love like family. 'Breaking Bad' is giving us Saul Goodman; 'Cheers' gave us Frasier Crane; we're even in the process of getting a 'Boy Meets World' spin-off, 'Girl Meets World' — proof that dreams really can come true.
But why stop there? There are still plenty of well deserving, yet underrated TV characters who have gone above and beyond the call of duty and earned a right to shine in their very own spin-off series. So listen up, networks! I just happen to have a few suggestions…
1. Character: Lafayette Reynolds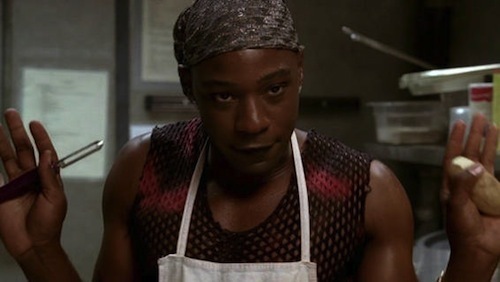 Originally From: 'True Blood'
Spin-Off Title: 'La-filet-ette'

Synopsis: Desperate to get away from all the death and vampire drama Bon Temps seems to attract, Lafayette quits his cooking job at Merlotte's (or I guess now it's called Bellefleur's Bar and Grill) and buys a one-way ticket to Paris. Once there, he uses all of his "V" earnings to buy his very own French bistro "La-filet-ette" — whose food is just as flavorful as the owner himself. Between his banter with customers and a torrid (but steamy) love affair with a French diplomat, there's no end to La-La's adventures.
2. Character: Perd Hapley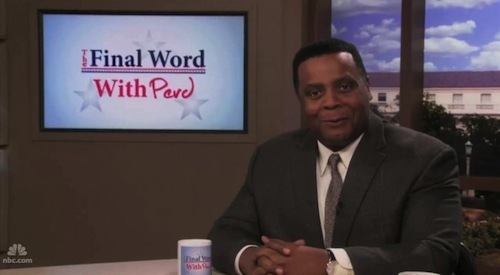 Originally From: 'Parks and Recreation'
Spin-Off Title: 'Perd-icures'
Synopsis: Fed up with being the butt of so many Pawnee jokes, Perd decides to retire from the journalism game and focus on his true passion — feet. Yup, ole Perd has a serious foot fetish, which prompts him to open up a pedicure shop right on the Eagleton side of town, Pawnee's most hated rivals. Forget Central Perk — Perd-icures is where it's at.
3. Character: Gene Parmesan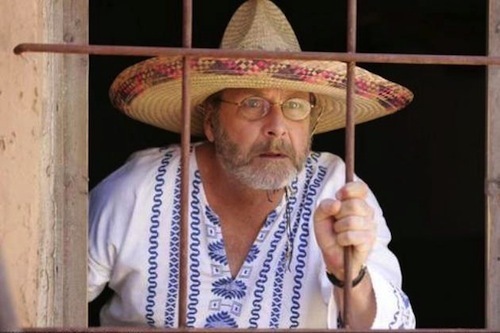 Originally From: 'Arrested Development'
Spin-Off Title: 'Hi-Gene'
Synopsis: After accidentally contracting an STD from one of his many disguises, this private detective quits working for the Bluths (his one and only client) and goes on to become a doctor who specializes in hygiene. He even develops a mild (yet hilarious) case of OCD and makes it his life's mission to rid the world of all forms of diseases. Think of it like a sitcom version of 'ER.'
4. Character: Howard's mom, Mrs. Wolowitz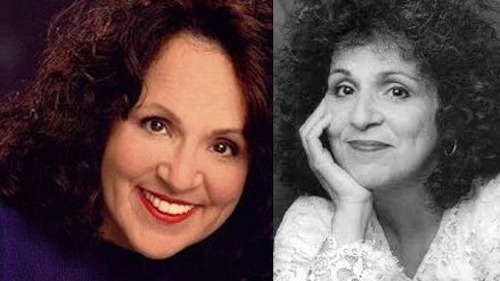 Originally From: 'The Big Bang Theory'
Spin-Off Title: 'Waffle-witz'
Synopsis: Now that Howard's moved out and married to Bernadette, Mrs. Wolowitz decides it's time to make a few changes of her own. She heads down to San Diego and sets up a waffle house bed-and-breakfast along the beach, allowing her the opportunity to smother others with her boisterous voice and delicious cooking. And, of course, Howard will stop by to visit on occasion (Comic-Con baby!). This will also allow fans the chance to actually see Mrs. Wolowitz's in person instead of just hearing her from afar. Undoubtedly, copious amounts of hilarity will ensue. Plus, waffles! (FYI: this is the woman who plays her voice on 'Big Bang.')
5. Characters: Ted's kids (names currently unknown)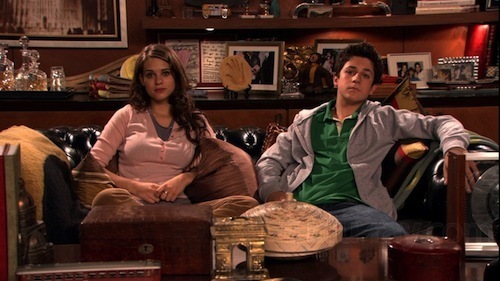 Originally From: 'How I Met Your Mother'
Spin-Off Title: 'How I Met My Therapist'
Synopsis: As it turns out, the whole 'How I Met Your Mother' saga wasn't the only never-ending story Ted told his kids throughout the years. In fact, their dad kept them on that couch so much that it left them with no choice but to head over to another one…at the psychiatrist's office. Yup, they're all grown up and in therapy: a product of Ted's traumatizing (and sometimes wildly inappropriate) parenting. Journey with these two down memory lane and discover what exactly drove them to therapy in the first place. Get ready, it's going to be legen — WAIT FOR IT — dary.
6. Character: Manny Delgado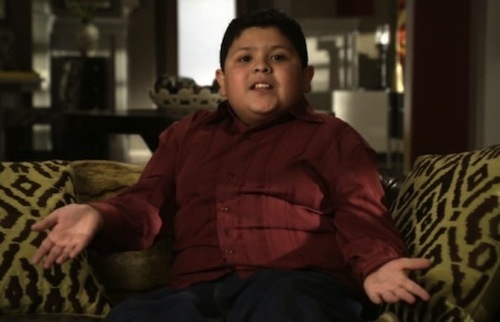 Originally From: 'Modern Family'
Spin-Off Title: 'Manny: The Musical'
Synopsis: Being the huge Broadway fan that he is, Manny decides to turn his passion into a one-man show by reenacting all of his favorite Broadway musicals at different entertainment venues along the west coast. His mission: to eventually make it to the Great White Way. Don't lie, you know you'd watch this.
7. Character: Podrick Payne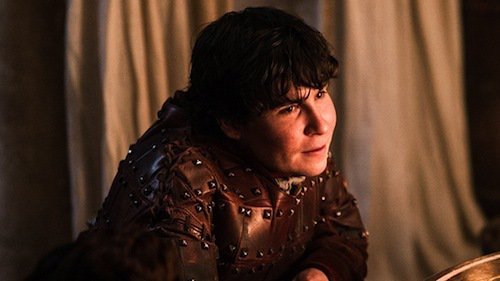 Originally From: 'Game of Thrones'
Spin-Off Title: 'Two Peas and Podrick'
Synopsis: Upon discovering his rather…um…useful talents in the art of love-making, Podrick steps down from his squire duties and becomes a go-to marriage/sex counselor to couples throughout all of Westeros. And given the current state of everyone's relationships on 'Thrones,' Podrick is going to have his work cut out for him (you can expect a lot of familiar guest cameos). Get ready to learn about everyone's dirty laundry! Also, its important to note that his company slogan is "No Payne, No Gain." Where do I sign up?
8. Character: Jefferson/The Mad Hatter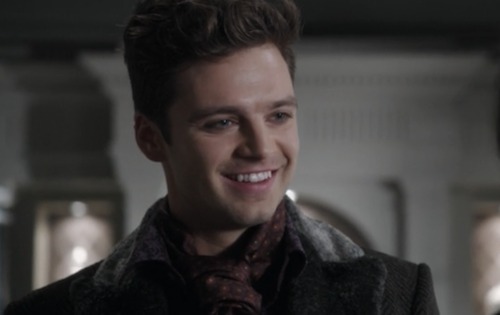 Originally From: 'Once Upon a Time'
Spin-Off Title: 'Mad-hattan'
Synopsis: After finally being reunited with his daughter Grace (or does she go by Paige now?), Jefferson moves to Manhattan and opens up a costume shop specializing in — you guessed it — hats! And the name of his store? "Mad-hattan," of course! But as we're well aware, these are no ordinary hats — they're magical portals, which take him and his daughter on countless adventures with a few lucky customer sidekicks along for the ride. It's a father-daughter bonding experience like you've never seen before and proves that anything is possible if you have your family. Sure, it's a little cheesy, but who doesn't want more Sebastian Stan in their lives? (The answer is no one.) Hold on to your hats!
9. Character: Joan Harris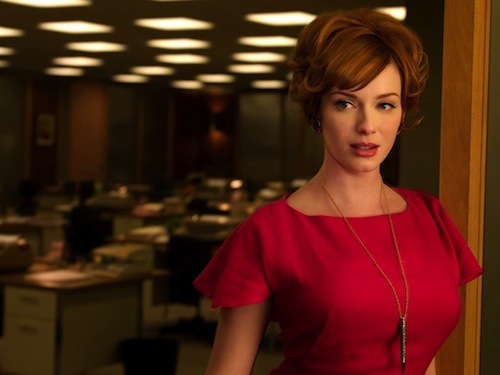 Originally From: 'Mad Men'
Spin-Off Title: Joan Heiress
Synopsis: Upon inheriting a large sum of money from an unnamed benefactor — who left no name, no address, and no phone number — this red-headed bombshell makes it her life's mission to get to the bottom of this money mystery. She retires from the advertising game and uses her newfound millions to track down some answers...while indulging in her new, extravagant lifestyle along the way. Hello, penthouse! Suspense, sex, intrigue — this show has it all. Though, would you expect anything less from Ms. Harris? Or should we say...Heiress?
Have your own idea for a fun spin-off series? Sound off in the comments below! I'd love to hear about them.