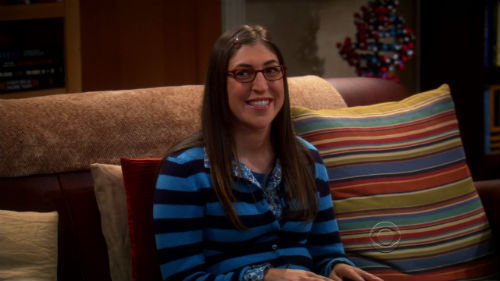 We all have one. That one TV character who you would totally kick it with if they were, well, real. I'm talking about the TV BFF. Our sitcom soulmate. Our cable series compadre. I happen to be a very choosy individual, so I can't just pick one TV BFF, hence the reason why I created this column. Each week, I will break down the pros and cons of every TV character that I imagine would be the perfect pal to tell all my secrets to while sipping cocktails at our fave watering hole. That one person who could tell me that I have spinach stuck in my teeth, and I know she's doing it because she loves me and not because she's being a jerk.
This week's BFF: Amy Farrah Fowler.
The other gals from 'The Big Bang Theory' seem cool too, but there's something about Amy Farrah Fowler that charms me and sends me into a fit of giggles each week. Maybe it's because she is so delightfully quirky. Maybe it's because she's so unapologetically herself. Or maybe it's because I always had a soft spot for the weirdos. It's probably all three, and more. So here's why I want AFF to be my BFF.
PROS:
She's Super Smart
Obviously if you're dating Sheldon Cooper, you have to be whip smart (and a little eccentric). Not only is Amy book smart (she's a neurobiologist), but she's also "street smart" and pretty good in a crisis, like when Leonard pulled his groin at a wedding and she came to his rescue with breaking the head off of the ice swan. "I excel at spatial reasoning," she said, "And I had a hunch that the graceful slope of its neck would cradle your genitals nicely."
She's a Mama's Girl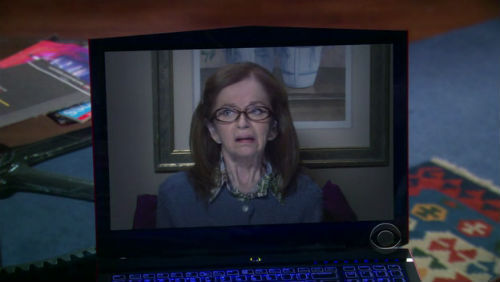 I have a Lorelai/Rory relationship with my mom, so I appreciate when a friend of mine is close with her own mother. Though maybe Amy's relationship with her mom is a little too close (apparently her mom was the only person who signed her yearbook). If it wasn't for Mrs. Fowler, we would have never met Amy. Howard and Raj initially found Amy for Sheldon on that online dating site only because she was fulfilling an agreement with her mother that she date someone at least once a year -- so she could continue using her mother's George Foreman Grill. Of course.
She's Not Afraid to Show Her Support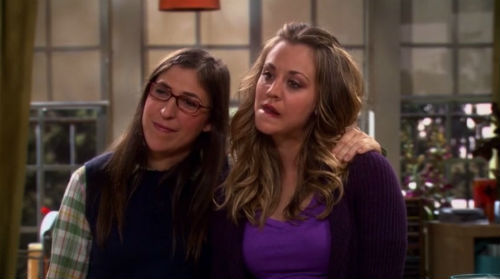 Amy is very supportive of her friends, and not afraid to show it. Like that time when she told Bernadette that she was "adorable, intelligent and a good earner," and then added, "I could conservatively see you going for at least two oxen and a goose." She then told Penny that she'd "fetch a unicorn."
She Speaks Her Mind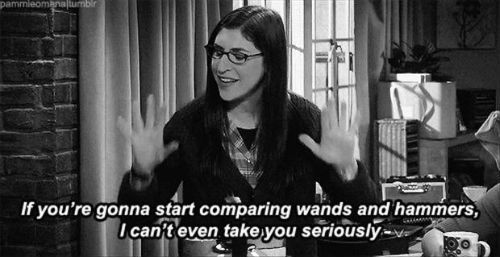 Amy is honest and she never shies away from what she's thinking or feeling. Whether it's her admitting to Sheldon that she didn't think losing her virginity meant watching 'Raiders of the Lost Ark' for the first time, or when, after Bernadette told her that she's "not married and your boyfriend is kind of Sheldon," and Amy retorted, "And your husband is extremely Howard. What's your point?" You always know what you're getting with Amy and I appreciate that.
CONS
She Can Be a Little Too Technical (and Give TMI)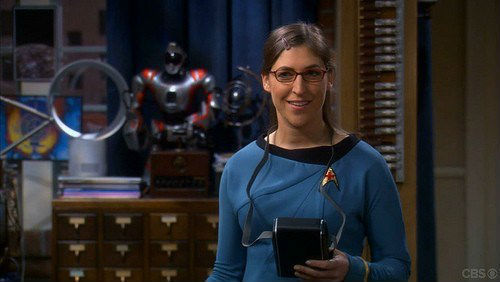 We all know Amy is super smart, but sometimes her medical jargon – not to mention her social awkwardness – gets in the way when she's communicating with Penny and Bernadette. When Penny attempted to have girl talk with Amy for the first time, Amy confessed that she agreed with the Freudian theory of penis envy because women's "internal plumbing is extremely high maintenance." A little too much Freud, and a lot of TMI.
She Loves Penny a Little Too Much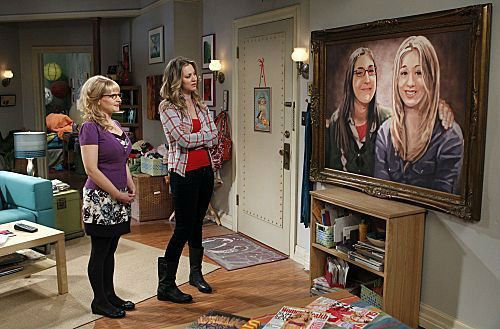 It's no secret that Amy has some sort of serious girl crush on Penny. Whether it's attempting to engage in "harmless experimentation with lesbianism" with Penny or remarking that "there is not a hair on my body that I wouldn't let this woman trim," it's obvious Amy loves being Penny's "bestie." How could I possibly compete with that?
Consensus:
Though I might be a little intimidated by Amy's extreme intelligence, I know that after a few cocktails in her we'd have a lot of fun and hit on a few sailors, not to mention, be at the same IQ level (at least for a little while).
'The Big Bang Theory' airs Thursdays on CBS 8/7c.