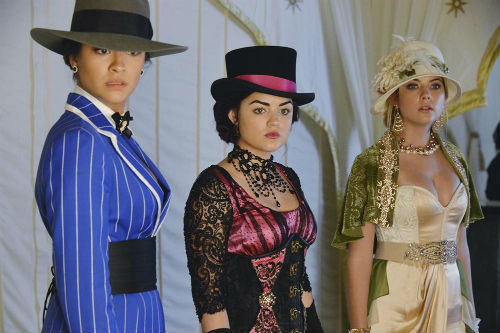 For those who tune into ABC Family's thrilling and popular show 'Pretty Little Liars,' you know that creepy occurrences happen on a daily basis in the small town of Rosewood. Who would have thought a show starring four beautiful young women -- and a slew of dreamy guys -- would have so much murder, crime and just plain old chill inducing moments?! In honor of Halloween, and the upcoming 'PLL' Halloween special, here are a few reasons why it's the spooky holiday every day in Rosewood.
Warning: if you've never watched a 'PLL' episode, and you're planning to, spoilers are ahead.
1. Creepy Dolls Exist Everywhere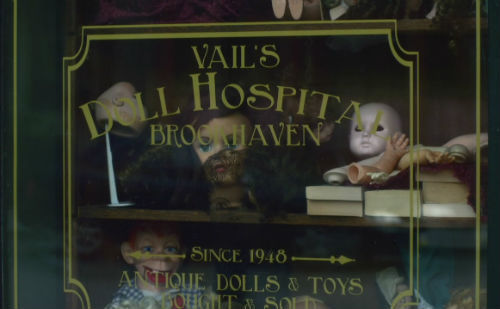 Nothing gives me the heebie-jeebies more than some creepy dolls. Remember that one time the Liars traveled to that doll shop? Just look at the store window above. I get chills everytime. Eerie dolls seem to follow Hanna, Emily, Aria and Spencer all over Rosewood.
2. Lairs, Lairs and More Lairs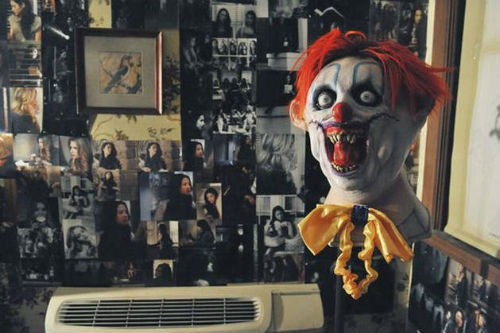 If you're looking for a show with lairs, 'Pretty Little Liars' is the series to watch. The four girls are extremely hated, so why not create a devilish lair filled with photos, letters and menacing costumes? That seems completely logical -- or absolutely nightmarish. FYI, that clown mask makes me want to run and hide. Eek!
3. Black Hoodies are a Must-Have Fashion Accessory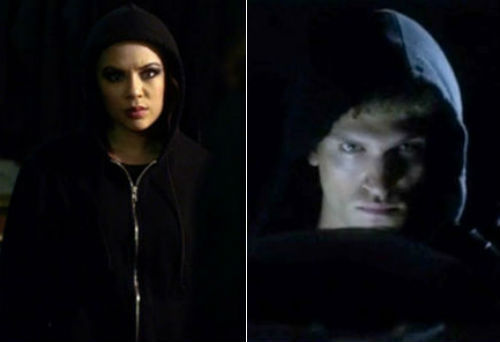 Say farewell to the little black dress, and hello to the black hoodie. It's the must-have fashion accessory in Rosewood. Plenty of residents have donned this comfy, but ominous piece of apparel. Black hoodies = major trouble.
4. Dead Pigs End Up in Trunks


Nothing says "ick" and "I have to vomit" like when you discover a dead pig in a car trunk. As disgusting as that is, it's even more sickening when you come back and find a dead body in place of the dead animal.
5. The Alleged Dead Girl Gets Buried Alive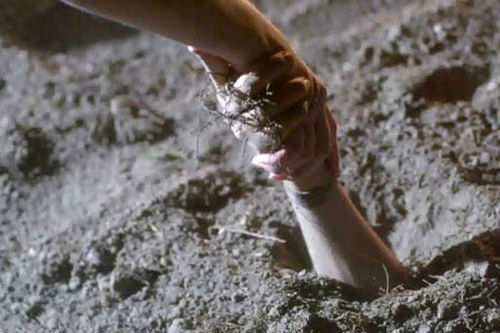 So, it's kind of obvious that there's something wrong with a town that surrounds itself with a young girl's "murder." What's worse? When you find out that same dead girl might have been buried alive and had to be pulled out from her own grave. Yikes!
6. People Wear Real-Life Masks of the PLLs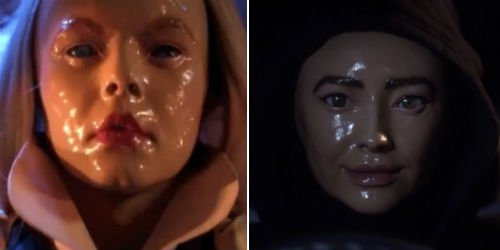 It's said that imitation is the sincerest form of flattery, but when someone creates a real-life mask of your face, that calls for a call to the police. I don't know about you, but I don't want someone wandering around my town wearing a mask of my face. What is this? 'Texas Chainsaw Massacre'?
7. The Opening Credits Feature a Dead Body



Immediately from the opening credits viewers can sense 'Pretty Little Liars' incorporates mystery and terror. After all, the opening sequence showcases a dead girl being prepped for a funeral. From painting her nails to putting on mascara to lining her lips with gloss, the imagery is quite disturbing.
8. Hitchcock References Galore


Fans of 'Pretty Little Liars' know the show is filled with Alfred Hitchcock references (and I can't get enough of them)! From Rosewood's local coffee shop being named the 'Rear Window Brew' to a bird named Tippi (after Tippi Hedren from 'The Birds') to a motel representing 'Psycho's Bates Motel, 'PLL' knows how to honor some of the best horror movies around.
9. Radley Sanitarium -- Enough Said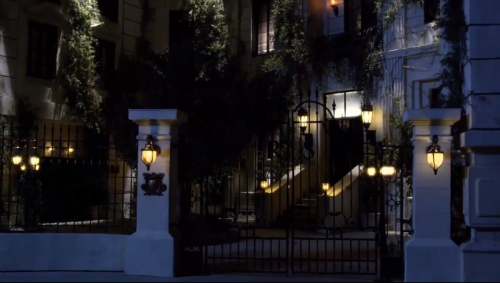 You can't have a cursed town without it's very own mental institution aka Radley Sanitarium. Some of the main characters of the series have even spent time in the hospital. Anyone else catch the name? It's after none other than Boo Radley from 'To Kill a Mockingbird.'
10. Older Men Seduce Teen Girls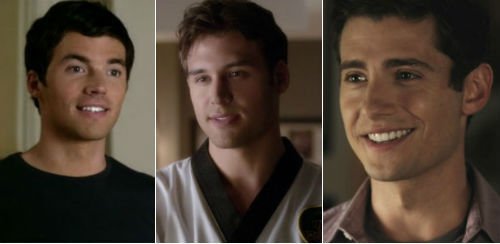 As much as I love most of the relationships on 'PLL,' why are all these older guys seducing/falling for young high school girls? Don't they have better things to do with their time? It just screams "these guys are up to no good and probably have ulterior, and possibly deadly, motives" aka run!
11. One Word: Murder


So far, 'PLL' hasn't shied away from murders. From Ali (supposedly) to Maya to Ian to Detective Wilden to Garrett, the bodies keep piling up. What's worse than a dead body? How about being stuck with one inside a locked box on a Halloween train? Poor Aria (above), and what a bloody mess!
12. When It's Actually Halloween...It's Even Scarier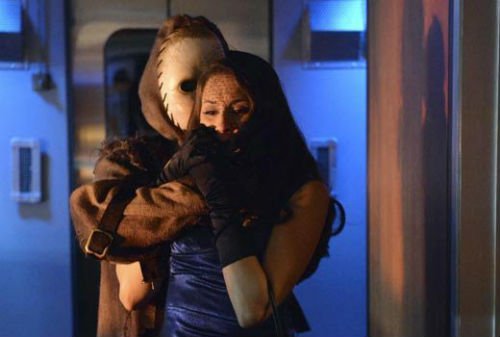 'Pretty Little Liars' does Halloween right. When it's the actual holiday, the town and the mysteries become even scarier. From being attacked by someone wearing a creepy baby burlap costume to almost being killed by the "Queen of Hearts," Halloween is a time these girls should stay locked inside their homes.
Be sure to tune into the 'PLL' Halloween special Tuesday, Oct. 22 at 8/7c on ABC Family for even more eerie moments!