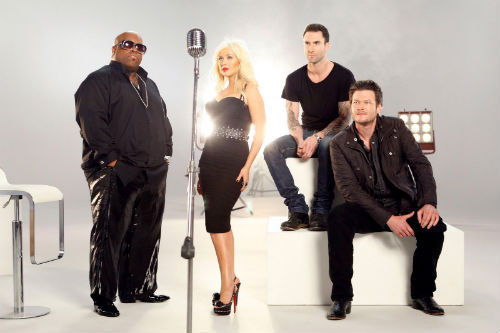 Since we're witnessing the 'The Golden Era of Television' (well, the third one), it's pretty easy to sing the praises of such shows like 'Mad Men,' 'Homeland,' 'Modern Family,' and basically everything on HBO. But, let's face it: we like the bad stuff too. Whether it's teary-eyed confessionals, stupid pranks or staged catfights, we all have a TV guilty pleasure (or two) that we simply cannot quit.
So that's why I'm rounding up my favorite television vices each week, so that we can all find solace in knowing that someone else is watching – and enjoying – the same vast wasteland.
Because the first step in healing is admitting that you have a problem.
This week's Guilty Pleasure: 'The Voice.'
I know, I know. I'm not one for reality television shows either, especially those that involve some sort of "talent" because, undoubtedly, those competing actually don't possess any. But 'The Voice' is different from those other shows. I promise you.
Admittedly, I didn't start watching the NBC reality show until this season. I too had previously dismissed it as just another one of those so-called "talent" shows featuring really mean judges and desperate wannabes after their 15 minutes of fame. The team of all-celeb judges seemed like a publicity ploy to me, and, really, what's the deal with those big red chairs?
But after tuning in this season with a genuine fan of the show (hi, Mom!), I realized how very wrong I was. I love this show. I work my personal schedule around it, because I am totally invested in these singers and their well being. And the judges? I can't even pick a favorite, because they're just so endearing.
Here are some other reasons why 'The Voice' is my guilty pleasure.
The Judges Genuinely Like Each Other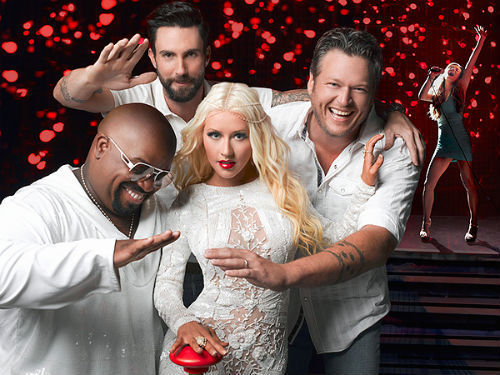 You know how on that "other show" there are a lot of catfights among those who wear the most cleavage-baring glittery outfits? Or, how on another show, the opinions of the other judges don't even matter because the big old meanie always wins? Well, not on 'The Voice.' Here, the judges obviously enjoy each other's company and respect one another's opinion. They might not always see eye-to-eye, but they're never nasty about it. It makes for good camaraderie and good television. Who says snarky is the new nice?
Blake's Dimples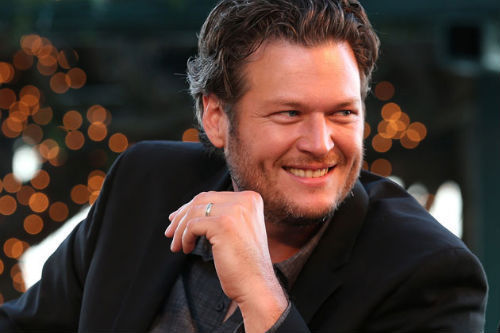 Confession: I didn't know who this country crooner was before I tuned in to the show (I don't really listen to country music all that much. Sorry, Blake!). But as soon as I took my first glance of his cute dimples, I was hooked. Besides the handsome cowboy's dashing smile, he also has a great sense of humor (his one-liners directed towards Adam are priceless) and at a strapping 6'4"; Blake is definitely a formidable presence. Miranda Lambert is one lucky gal, indeed.
Adam Levine Everything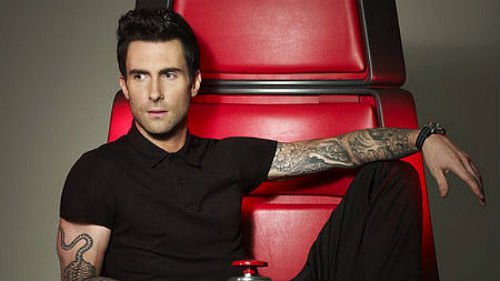 OK, so yeah, I couldn't pick just one thing about this guy that I like the most. From his hipster side-part hair to his beard (or no beard) to his sexy tats to his cool-but-not-too-cool wardrobe, the Maroon 5 front man is the total package and a total fox. And, on top of that, he sings heartbreakingly wonderful love songs that make my loins move like Jagger?! Yeah: Adam Levine Everything.
The Contestants Aren't Just Teens 
For those who don't watch the show (and after this column, I pretty much assume there won't be many of you left), the quality that makes 'The Voice' stands out amongst those other talent competitions is its premise: it's all about the singer's, well, voice. Not their age, not their style, not their "brand" – just their God-given talent. That means artists from 16 to 60 years old can be a contestant on the show, which helps put a pin in Hollywood's ageism.
The Show Keeps You On The Edge Of Your (Red) Seat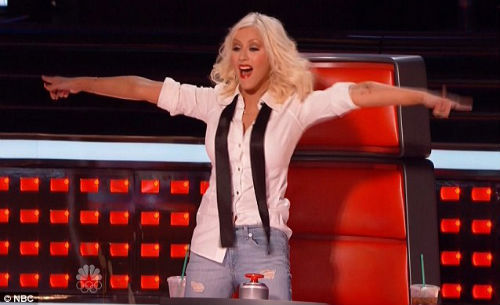 Let's face it: the only reason why viewers tune into TV talent shows at the beginning of the season is to laugh at the terrible auditions (William Hung anyone?). This talentless torture goes on for at least a few weeks, and honestly, I think it wears off its welcome after the first few "Pants on the Ground"-like singers. The best thing about 'The Voice' is not only do the contestants have pretty good voices to begin with, but also the way the singers are dwindled down from 64 to one makes for compelling television. With formats like Battle Rounds, Knockouts and a fancy trick called Stealing, there's always some sort of unexpected surprise and excitement on each episode.
'The Voice' airs on NBC on Mondays 8/7c and Tuesdays 9/8c.