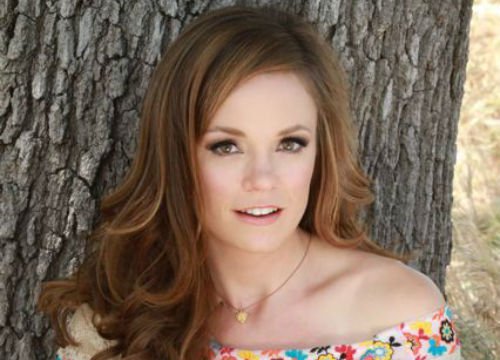 If you're looking for a bewitching good time, then you need to check out Lifetime's latest spellbinding drama, 'Witches of East End.' Not only do the storylines cast an addictive spell, but the characters are also enchanting, including Rachel Boston's Ingrid Beauchamp. In addition to being an intelligent librarian, Ingrid is one fierce witch with magnificent powers. I was lucky enough to chat with Boston via email about the show and her character. Warning: if you're still catching up on the series, some spoilers follow.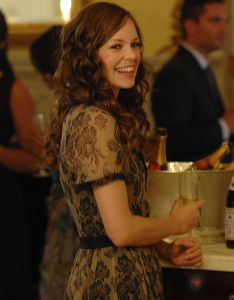 TVRage: What attracted you to the character of Ingrid?
Rachel Boston: I am drawn to strong female characters, and I love Ingrid's heart. When I first read the script, I was captivated by this amazing world filled with mystery, magic, adventure, and a woman who had no idea how powerful she really is. Throughout the series she evolves into a powerful woman who is prepared to step into her destiny.
TVRage: How long will it take for Ingrid to adjust to her new life as a witch?
Boston: The series is about transformations and self-discovery. Ingrid is just beginning to step out of her comfort zone and that's where the magic really happens. Throughout the first season, she is awakening to the powerful world around her. She's courageous and it's an ongoing journey. That's what's so exciting about this series. There's so much to learn!
TVRage: Let's talk Ingrid's love life. Will we see more sparks between her and Jason George's character, Adam? [Note: As we saw in last Sunday's episode, more sparks did fly, along with grief.]
Boston: Yes! She's known him since childhood and he comes back into her life at such a powerful time. And it's a heartbreaking journey of love and loss. I can tell you that Ingrid has an absolutely incredible and very unique way of dealing with grief and you will see that this coming Sunday.
TVRage: What can you tell us about Enver Gjokaj's character and his involvement with Ingrid?
Boston: Working with Enver Gjokaj has been absolutely wonderful. He plays Mike, a mysterious and curious new man in town. Ingrid isn't quite sure who he is at first. He's interested in magic so that's intriguing.
TVRage: Will the "big bad" shape shifter resonate throughout Season 1, and we will see other
supernatural and/or human villains pop up?
Boston: The shape shifter is shifting all throughout the first season. And you will continue to see stories about the light and dark forces around us. The Beauchamp family has lived so many lives, so there's a lot to learn from the past. We explore curses, cults, ghosts, time travel, romance. You can always expect the unexpected as we fight the dark with light.
TVRage: How long will it take for viewers to find out who will die as a result of Ingrid's resurrection spell? Any hints on who will suffer the consequences? [Note: This death was revealed in last Sunday's episode, as Boston notes below.]
Boston: I have been receiving the sweetest notes from people heartbroken over Adam. It was a really powerful episode to film and I'm so excited for this Sunday's journey. The next two weeks you really see inside Ingrid's heart.
TVRage: Speaking of consequences, are there going to be any for Ingrid using a spell to help her friend Barb get pregnant?
Boston: Hopefully that one has good consequences! If you help someone get pregnant, let's hope kindness, goodness, and love spread all over the world. And then we get to fly. The consequence is also flying powers. I really want to fly.
You can catch Boston on 'Witches of East End' every Sunday at 10/9c on Lifetime.