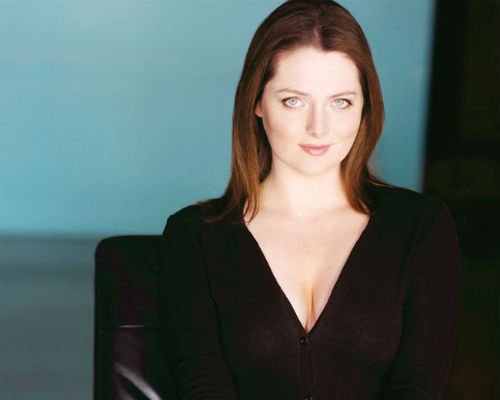 Life is becoming sort of surreal for actress Lauren Ash, who plays Marika on ABC's 'Super Fun Night.' From attending swanky Hollywood parties to co-starring with her TV idol, Molly Shannon, on an upcoming episode, Tinseltown is obviously making its mark on the Canadian comic's life. But Ash, a Second City alum from both Toronto and Chicago mainstages, is still keeping it real by hanging out with her cat and surfing ridiculous YouTube videos, like 'firefighters who save kittens' (Google it: you'll see why she's obsessed).
TVRage recently caught up with Ash via phone from L.A. to talk about her newfound fame, what it was like working with SNL goddess, Shannon, and of course, super fun nights. 
TVRage: So how's the show going so far?
Lauren Ash: Oh my gosh. It's so great. It's just stupid how much fun we have. We quite often look at each other and we say "we receive currency for this?" We've had so much amazing guest stars and we have Molly Shannon on the next show. I just can't stop smiling. I feel so dorky. I love my job.
TVRage: You work with Molly Shannon in the upcoming episode, "The Love Lioness" (it airs Nov. 14). How was it working with her?
Ash: An unbelievable joy. She was truly one of my idols growing up on 'SNL.' I wanted to be her. I used to get up in my French class and perform as Mary Catherine Gallagher. So meeting her, I was so excited. She's, honest to god, one of the nicest people I've ever met. Total pleasure.
TVRage: On the episode, she plays a relationship guru on the show with unique tactics on how to land a guy. Would you ever try something like that? Have you?
Ash: I'll take any advice I can get. I'm painfully, painfully single. I think everyone has their own idea on what it takes to land someone. I've read books on it, but you still have to meet people. It's all well and fine to know how to handle it, but unless you get into the game, it's kinda tough. And we have such long hours on the set, it's hard to meet people. But I would take any advice on the matter.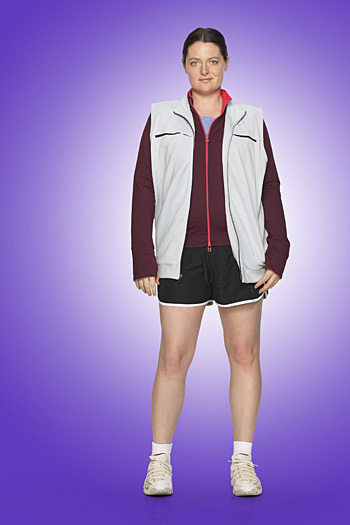 TVRage: How did you get involved with 'Super Fun Night' initially?
Ash: It's quite a story. I originally auditioned for it when it was on CBS on 2012. They made a pilot [of it] over there. I didn't get it, but they liked me, so when it moved to ABC, they asked me to audition and I got it. But before all that, my friend had read the script before I screen tested for it in 2012, and he said to me "your character is in this show," and I was like, "what?" And it turned out I had created a character back at Second City that was very close to Marika. So that's pretty cool.
TVRage: You started out working in sketch comedy with Second City and with your own sketch troupe (Cory! With Leslie Seiler). Does that experience come in handy while working on the show?
Ash: Absolutely. At Second City, we write our sketches through improv and Rebel [Wilson] really loves improvising. So we'll film a scene as it's written, and then we'll do a fun take where we'll throw in new jokes and improvise. I couldn't be happier to have all that experience. It's making my time now so much fun.
TVRage: How has your life changed since you started 'Super Fun Night'?
Ash: I moved down to L.A. Other than that, I'm still hanging out with my cat a lot. I've got to go to many cool parties. Going to the TCAs, which we went to in August, it was honestly the coolest thing. People from 'Scandal' were there and I'm obsessed with that show. I sent an email to Leslie (Seiler) and my other close friends and I was like, "I've experienced the coolest thing. I couldn't be more grateful."
TVRage: What do your friends think of your success?
Ash: I'm surrounded by the most supportive people. The Second City community of Toronto had a huge party for the premiere. They showed it on a huge projection screen. I was so blown away. I was in New York with Rebel and Kate [Jenkinson] and we Skyped in and I was blown away that hundreds of people showed up to support.
TVRage: What do you consider a super fun night?
Ash: Right now, half a bottle of wine and Googling kittens and firefighters saving kittens. You know, I get asked this a lot and fun is people. And it's not activities or places. I've had the most fun times going to the grocery store with my best friend. And if there's a bottle of wine involved too, even better.
TVRage: Can you give us a hint of what's going to come up on the show?
Ash: The next episode with Molly Shannon is so funny with so much heart. That's what I love about our show: there's a lot of laughs and comedy, but lots of moments that are really relatable.
'Super Fun Night' airs on ABC on Thursdays at 9:30/8:30c.