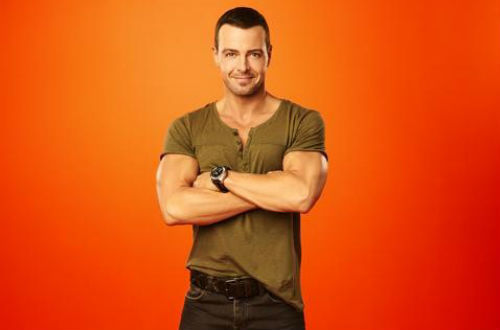 Whoa! Known for his role on 'Blossom' and dancing his way to third place on 'Dancing with the Stars,' Joey Lawrence currently stars in ABC Family's comedy 'Melissa & Joey,' alongside actress Melissa Joan Hart, where they both play titular characters Melissa and Joey.
Currently in its third season (the show returns this January for 3B, the second half of Season 3), the 'Melissa & Joey' cast is gearing up for its special holiday episode this coming Wednesday. Not only do Melissa, Joey, Lennox (Taylor Spreitler) and Ryder (Nick Robinson) exude holiday cheer (well, Mel more than the others), but the modern-type family also has to deal with Mel's sister Meredith (Jaime Pressly), who comes home from prison on furlough. In between Mel's holiday checklist, Joey shows quite the animosity towards Meredith, while the kids, Lennox and Ryder, embrace their mother's homecoming.
Yesterday, TVRage caught up with Lawrence, where we chatted about the upcoming Christmas special, Season 3, what fans can expect from the new episodes and if this is the season for Melissa and Joey.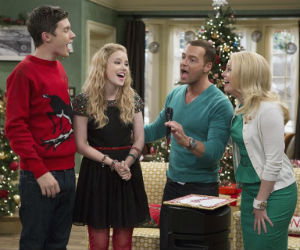 TVRage: First, let's talk the holiday episode. I was able to screen it the other day, and I really enjoyed it. What are you looking forward to seeing in the episode?

Joey Lawrence: I'm looking forward to seeing how other people feel about it. What I like most of all is that for the first time ABC Family included a couple of their serialized shows in their big 25 Days of Christmas, which is always so much fun … Us, and 'Baby Daddy,' are going to get to be a part of [the festivities of the holiday season]. I think getting a look inside the world of 'Mel & Joe' around the holidays will be fun for the people that like our show. I think it's a funny episode, and it's our first holiday episode that we've done for the Christmas holiday. I think people are excited about it. I've been getting a lot of tweets about it, so, I'm excited to see what they [fans] think.
TVRage: Do you have a favorite part of the episode?
Lawrence: I loved when Mel came down in a Santa suit and she popped the [elf] ears on me. That was kind of fun.
TVRage: Now, let's talk the upcoming second half of Season 3. What can we expect from the premiere episode?
Lawrence: Well, something really good. I'll tell you that. I can't say much more. … We're in the middle of shooting right now. We just wrapped last night's episode that I directed, and, honest to God, this is probably, so far, the best season that we've ever done. We're really hitting a real strong groove. These shows that we're shooting right now are so good. I think people are really going to like it [Season 3B]. I think it will be our best one yet.
TVRage: Will the premiere episode pick up where the last episode left off?

Lawrence: Yes.
TVRage: I know you can't give too much away, but can you comment at all on the relationship between Melissa and Joey. Will they or won't they be together? Will it be a long road for the two of them? Can you give other details?

Lawrence: I can't really, other than the fact that I can tell you that the way it happens will be unexpected. We had to find out how this show was going to change and what was going to happen to the show, if they [Melissa and Joey] ended up trying to give it a go, and we've had a lot of fun doing that. In the past, we've found that it's something I know we're enjoying playing. If we're enjoying playing it, others will enjoy seeing it.
TVRage: Lastly, besides the relationship between your character and Melissa's, what else can fans expect from the rest of the season?

Lawrence: Well, that should be enough. I'm kidding. The teens are not young anymore. They're gonna be going off to college. I know that Lennox is gonna get very serious with the Zander (Sterling Knight) character. There's a whole bunch of other stuff. Ryder starts to date somebody that he'd never expect. We have a lot of twists and turns in our little dysfunctional, emotional family. It's good.
Be sure to tune in to the 'Melissa & Joey' Christmas special Wednesday, Dec. 11 at 8/7c on ABC Family.