Hello all! Chances are if you're reading this it means you, much like myself, are addicted to TV. You just can't ever get enough of that small screen action! Well, I'm here to tell you that I feel your pain and would like to help you in your noble quest for TV knowledge, which is why I've taken it upon myself to create this fun, weekly feature. Every week, I will dig up new and interesting facts about a show and share them with you right here. So sit back, relax, and let the trivia madness commence!
For this week, I thought it would be fun to dig up a little trivia on everyone's favorite coffee-drinking, thunder-stealing crew. Of course, I'm referring to NBC's legendary sitcom, 'Friends,' which gave fans ten full seasons of hilarious punchlines and a vast array of unforgettable characters. (And you all know, everyone has a favorite!) But there are still plenty of things about the show that even the most avid watcher may not be aware of. Such as…
Did You Know:
1. 'Friends' wasn't the only title considered for the show.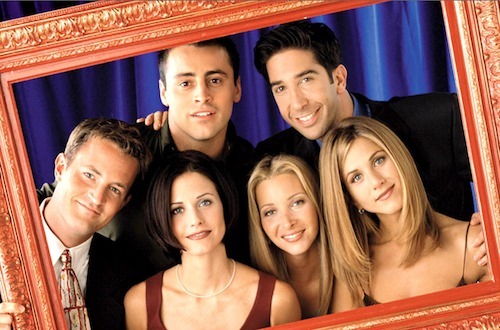 At this point, it's hard to imagine this beloved sitcom being called anything else, however, the producers had many other possible show titles in mind, including: 'Friends Like Us,' 'Six of One,' 'Across the Hall,' 'Once Upon a Time in the West Village,' and 'Insomnia Cafe.'
2. Originally, the show was going to focus on just four characters instead of six.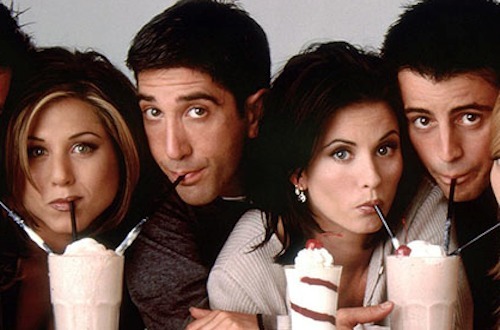 Rachel, Ross, Monica, and Joey were supposed to be the four main stars with Phoebe and Chandler serving as small supporting characters. Think of all the laughs/songs we would've missed if this had actually happened.
3. Ellen DeGeneres turned down the role of Phoebe Buffay.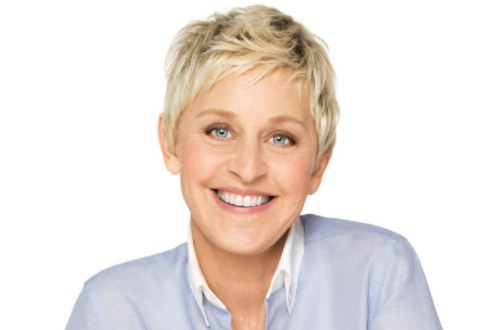 Don't get me wrong, I absolutely love Ellen, but I'm glad she didn't end up taking the part. "Smelly Cat" just wouldn't be the same without Lisa Kudrow to belt it out, amirite?
4. In the early stages of development, the writers considered making Chandler gay.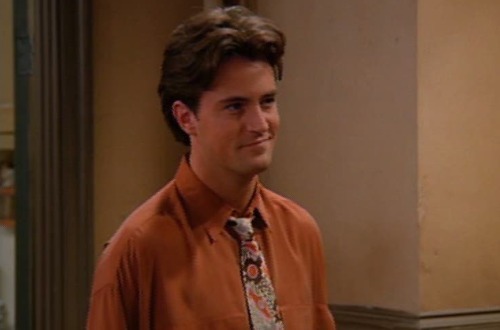 This news probably comes as a shock to absolutely none of you, but I thought I'd include it anyway simply because Chandler is the best. But while the writers opted to take the character in a different direction, they continually made him the butt of many gay-centric jokes, even after he married Monica (i.e. when Ross posts on their college website that Chandler is gay as part of a prank — photoshopped picture included). Have I mentioned how much I love this show?
5. "Shiny Happy People" by R.E.M. was the original choice for the series' theme song.
This was later changed to "I'll Be There for You," which was co-written by the show's producers David Crane and Marta Kauffman, along with Phil Solem and Danny Wilde of The Rembrandts. Which song do you prefer?
6. Monica and Joey were originally intended to be the main couple on the show.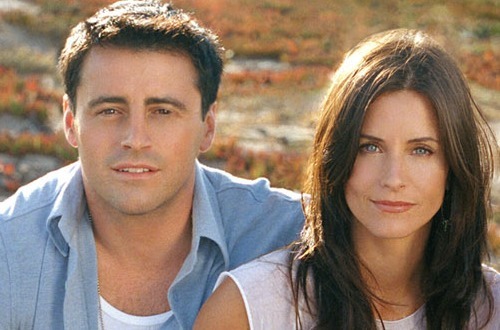 No Rachel and Ross? No Monica and Chandler? What kind of sick and twisted world is this?
7. The iconic empty peephole frame was created entirely by accident.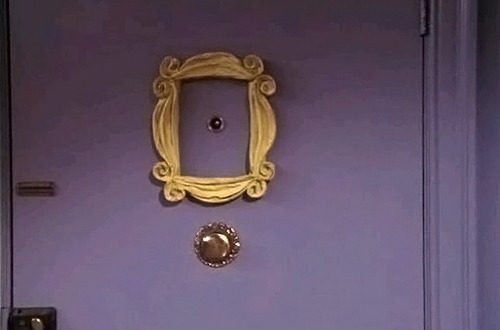 The frame originally had a mirror inside of it, but after a crew member broke it, everyone thought it still looked good and decided to keep it as is. So much for that whole "seven years bad luck" theory — more like, insanely good luck.
8. Jennifer Aniston hated the "Rachel" haircut.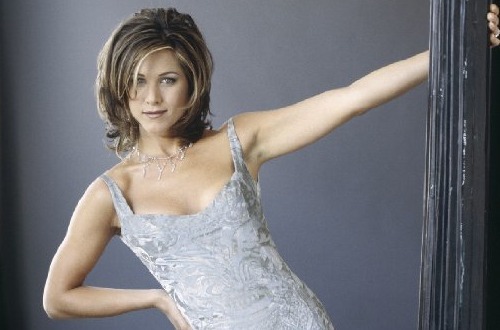 That's right, folks. While all of us were just dying to have that gorgeous head of hair, the actress wanted absolutely nothing to do with it. In fact, she was quoted in USA Today back in 2011 saying: "I think it was the ugliest haircut I've ever seen. What I really want to know is, how did that thing have legs? Let's just say I'm not a fan of short, layered cuts on me personally, so I don't love revisiting that particular era."
9. Courteney Cox was the only cast member not to get an Emmy nomination for her work on the show.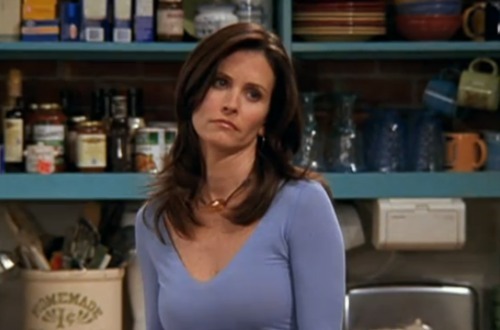 This actually makes me incredibly sad since I think she did an outstanding performance in this role. I mean, it's not easy to turn OCD and bossiness into lovable, endearing qualities (you know...or so I've heard). But somehow Cox always managed to make it work time and time again. Anyone happen to have a DeLorean on hand, so we can go back in time and right this terrible wrong? This woman needs justice!
10. James Michael Tyler, who played Gunther, was mainly hired because he knew how to work an espresso machine.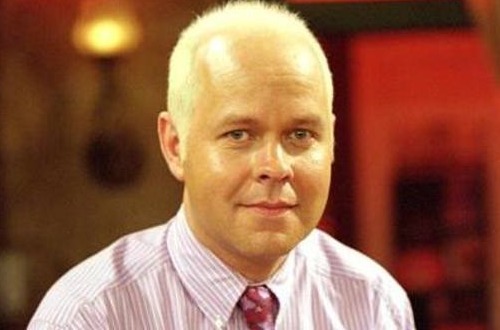 The actor was working at a coffee shop when he got the role and actually kept the job during the first four seasons of 'Friends.' And now every Starbucks worker is feeling totally gypped.
11. Bruce Willis guest starred on the show for free.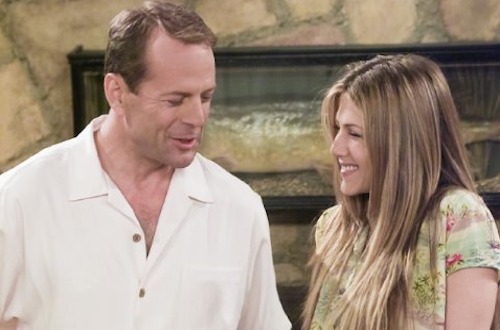 While filming the movie 'The Whole Nine Yards,' Matthew Perry made a bet with the actor that if the film were to open at No. 1 at the box office during its opening weekend, then he would appear on the show free of charge. Sure enough, the movie opened at No. 1 and Willis donated all of the money he earned from his guest spot to charity. What a guy!
12. The white dog statue belonged to Jennifer Aniston in real life.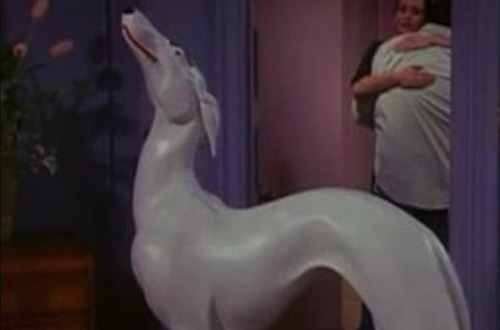 It had been given to her by a friend as a good luck gift, which she eventually loaned to the show as a set piece. Since then, it has become an iconic part of the gang's apartment scenery making it probably the most hilarious eyesore ever.
13. Jon Cryer was offered the role of Chandler Bing.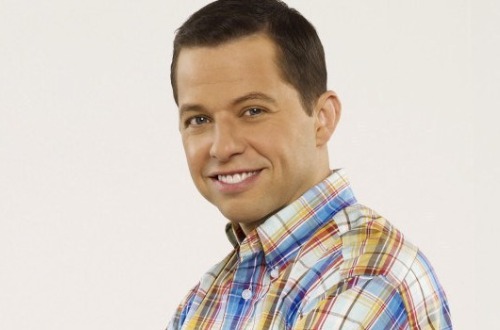 Luckily, the actor declined the part, which left him free to be cast in another popular hit sitcom 'Two and a Half Men.' Jon Favreau was also given the opportunity to play Mr. Bing (or is it Miss Chanandler Bong?), but instead decided to appear as a guest star in 1997 as Pete Becker, Monica's millionaire boyfriend. Could we BE anymore relieved?
14. Courteney Cox originally auditioned for the role of Rachel.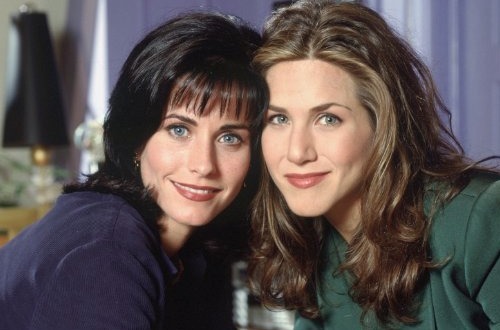 However, after the reading the parts, the actress felt she would make a better Monica and requested to switch roles. Funny enough, that act alone was actually a very Monica thing to do. Love it!
15. The first choice for Rachel was Téa Leoni.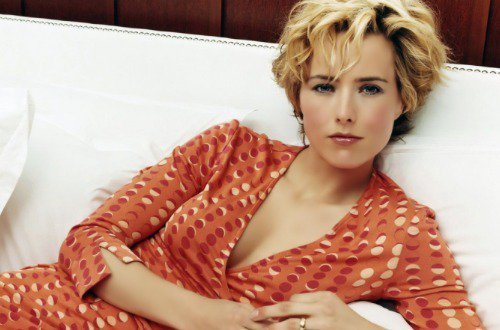 So crazy, right? It's just so impossible to think of anyone else playing any of these characters. In my mind, Aniston is the only girl right for the part. What can I say? She's my lobster.
16. No "Friend" ever made more money than any of the others.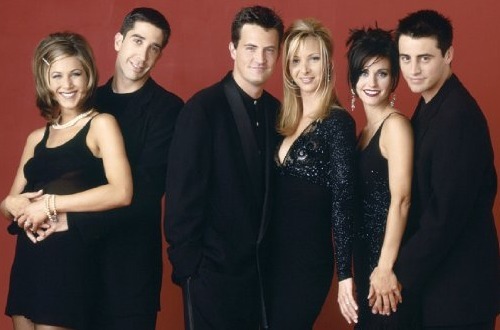 From the beginning, all six cast members decided it would be best to have their negotiations be done in unison as to avoid creating any hostility/jealousy amongst each other. Everyone started out making $22,500 per episode, which reached an impressive $1 million per episode by the end of the series. A pretty decent pay bump, wouldn't you say? (My bank account is now green with envy.)
I hope you enjoyed this week's installment of Facts From a TV Junkie. Check back next week for another fix!
'Once Upon a Time' < Previous | Next > Stay tuned!