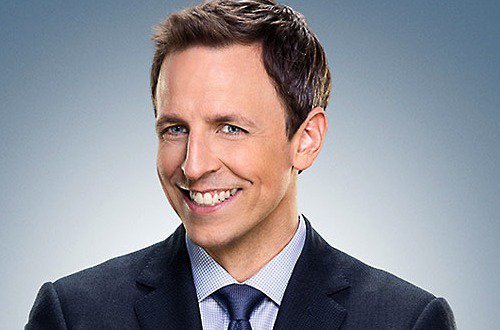 'Late Night' television is in for a massive shake-up over the course of the next few months. When Jimmy Fallon takes up the hosting reigns from Jay Leno on 'The Tonight Show,' our favorite 'Saturday Night Live' funnyman, Seth Meyers, will slide right into Fallon's old time slot by introducing 'Late Night with Seth Meyers'...that is, if he's actually ready for airtime.
The Weekend Update comedian recently posted a brand new video on YouTube, giving fans a sneak peek at his new studio digs, which is only a stone's throw away from his old 'SNL' stomping grounds at Rockefeller Center (30 ft. away, to be exact). The only problem is — his new set isn't quite finished. In fact, it's far from it.
Instead of an impressive set, Meyers finds a room filled with equipment that's nowhere near in shape for a late night broadcast. No wonder @LateNightSeth hasn't tweeted once yet — as of now, there's really nothing to tweet about! But we're sure all that will change in no time because, let's face it, Mr. Meyers never disappoints.
Check out the short promo below and get ready for the start of a new 'Late Night' era!
'Late Night with Seth Meyers' debuts Feb. 24 on NBC right after 'The Tonight Show Starring Jimmy Fallon.'