Occupying the bastion of NFL coverage on television for decades, former player and perennial broadcaster Dan Dierdorf will be analyzing his last game this Saturday evening. Having been an in-game analyst for three decades, which is the longest current tenure in the league, Dierdorf's heart is still in the game, but his body, unfortunately, can't keep up.
"I'm being forced into this, just physically. It's just hard for me to travel 20 weeks a year and do my job the right way," said Dierdorf in a conference call alongside fellow CBS analyst Phil Simms and CBS Chairman Sean McManus. "I'm retiring; I'm not expiring. I love the NFL and I love the game of football. I just need something that doesn't involve me having to go going to the airport every Thursday or Friday and being gone for three or four days."
Dierdorf, with his sonorous voice, inclination for analogies, and signature mustache, is saying goodbye to the booth at the age of 64 after 43 consecutive years working with the NFL. He played 13 years in the league from 1971-83 for the St. Louis Cardinals, and has earned All-Pro accolades, but also found himself with a pair of artificial knees and two artificial hips.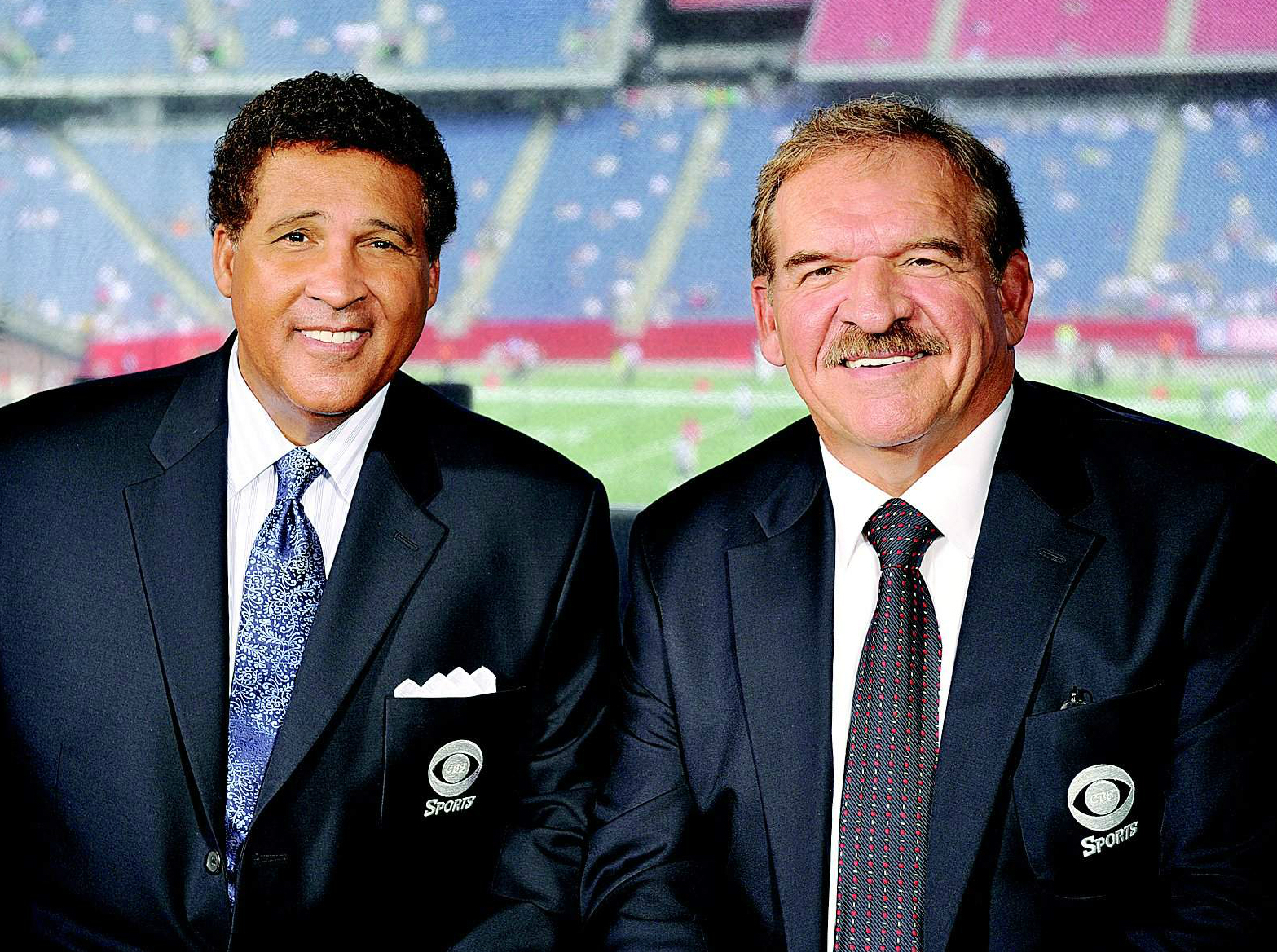 "I'm a little melancholy. It's hard to believe that this is my last game Saturday night, but wow, what a way to go," explained Dierdorf, referring to the AFC Divisional Playoff game he will be calling, alongside Greg Gumbel. The matchup takes place at Gillette Stadium in Foxborough, Mass., where the Tom Brady-led (and injury-plagued) New England Patriots host rising star and comeback wunderkind Andrew Luck and his Indianapolis Colts, fresh off a wild win in Indy that make for some unforgettable drama.
"There are more storylines than we can ever get into," he continued, and adding, "Playoff football is something special. I'm proud to be a part of it and very much looking to it. It's a great privilege."
While Dierdorf was praising the game, as well as offering his thoughts on Brady, Luck, Cam Newton, the Texans quarterback search, and how to nab the best coach, McManus took time to laud Dierdorf.
"There never has been a better person associated with the NFL or any sport," he stated. "He is the exact same person every single time you see him. He's been an ambassador and a symbol of what the NFL represents at its best. It's with a great deal of pride and also some sadness we'll be up at Foxborough listening to Dan the last time."
"He is a national treasure and we're going to miss him," McManus added.
Dierdorf admitted he doesn't quite remember the first game in which he worked the booth in 1985, although it was as a play-by-play man alongside former Tight End Jean Fugett, joking that both the game and himself were likely unremarkable. He has though, watched the game evolve over the years, and he mentioned one of the most significant changes he witnessed, at least for an analyst.
"One of the big changes is the amount of time between plays. The play clock was longer back then, so you can do multiple replays – the referee didn't start the clock until the wide receivers were almost back at the huddle," said Dierdorf (Peyton Manning and Chip Kelly would have none of this today). "As an analyst, you had boat loads of time. The pace got picked up, and the NFL, wisely, wanted to start bringing their games in around the three-hour mark. Everything got accelerated."
"I always viewed it as guerrilla warfare: you got a brief period time to jump out from behind that tree, take your shot, and jump back behind it." Changing analogies, Dierdorf continued, offering "when you do a game where there is a hurry-up offense, you're like a squirrel on a treadmill. You're just trying to keep up."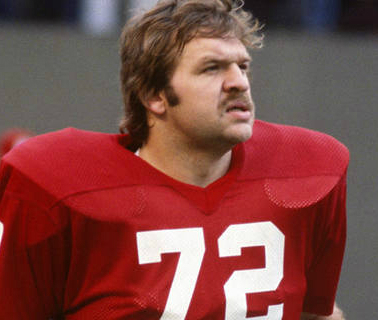 Saturday evening marks the curtain call for Dierdorf, who stayed humble throughout the conversation, eagerly answering a myriad of questions about all the on and off field drama in the sport. "This is playoff football, it's about the Colts and Pats, it's not about me. That would make me uncomfortable," he said about a possible special acknowledgement. "This is playoff football. The NFL is going to go on without me. If you know me, you know that's not what I like."
Regardless, there is sure to be a couple moments at least where Dierdorf will be regarded, even if all the attention will be what's happening on the field. Whether you like him or occasionally laugh at him, for many sports fans and the ever-growing NFL audience (it was another banner weekend for viewership), Dierdorf has been a pillar in the booth, and his departure is certainly a moment of note.
He's not entirely gone, though, he's just leaving the booth and is almost sure to pop up elsewhere, provided he doesn't have to travel.
"I'm gonna find something to do. You haven't heard the last of me."
'The NFL Today' airs on CBS on Saturday, Jan 11 at 7:30 p.m. followed at 8 p.m. by the AFC Divisional Playoff game, Indianapolis at New England.