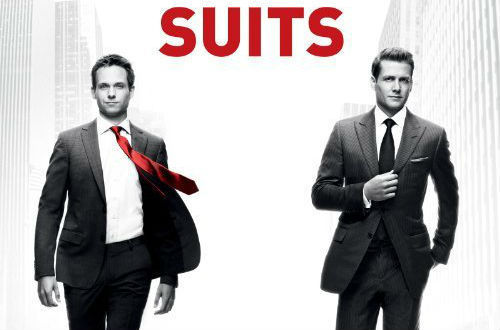 In addition to all of the other news we've been reporting, here are a few entertainment and TV headlines you might have missed:
-Thanks to BuzzFeed, 'Suits' fans are able to watch a new trailer for the USA hit drama. Returning Thursday, March 6, the video shows the season to be filled with drama, love, lust, secrets, and, of course, suits.
-Amazon has recently acquired the rights to the new CBS and Steven Spielberg series 'Extant,' starring Oscar-winning actress Halle Berry. The mystery thriller focuses around a female astronaut, who after returning home after a year in space, returns homes and tries to reconnect with her family. Her experiences lead to events that might just change human history.
-Tyler Perry's OWN series 'The Have and the Have Nots' opened up its Season 2 premiere with 2.8 million total viewers, and it also earned the spot as the network's top season premiere across all key demos.
-At the 2014 TCA's (Television Critics Association), it was announced Discovery's Military Channel will change its name to the American Heroes Channel, beginning March 3.
-For those looking for a little more Lindsay Lohan in their lives, OWN has set a date for her eight-part reality show. 'Lindsay' will premiere on March 9 at 10/9c.
-The National Geographic Channel is going 'Live From Space.' The network will broadcast a two-hour event live from the International Space Station (ISS) and Mission Control in Houston. Airing this March, the special event will coincide with Seth MacFarlane's series 'Cosmos: A Spacetime Odyssey,' resulting in a partnership between FOX and Nat Geo.