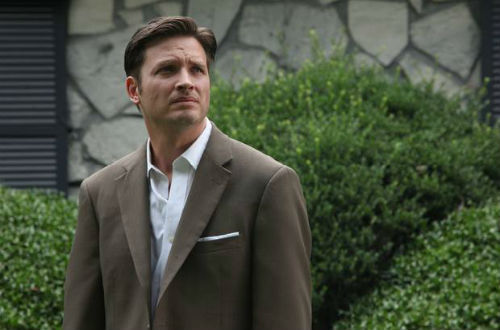 Here's more premiere and renewal news from the Television Critics Association winter press tour! If you're a fan of the Sundance Channel, then you'll want to keep reading.
The acclaimed drama 'Rectify' will return for Season 2 this summer for 10 episodes. The series revolves around Aden Young's character, Daniel Holden. As an exonerated death row inmate, Daniel tries to readjust to his new life out from behind bars.
This spring, 'The Writers' Room's second season will premiere. Oscar-winner Jim Rash ('Community,' 'The Descendants') will continue talking the TV writing process and what goes into creating a TV show with the people who make them. This season will include talks with writers from 'Scandal,' 'Sons of Anarchy,' 'House of Cards,' 'Pretty Little Liars' and 'The Good Wife.' Viewers can also expect a special episode discussing comic-book adaptations, including a look at 'Smallville' and 'The Walking Dead.'
The French show 'The Returned,' which focuses on the undead aka zombies returning to their homes, is set for a premiere later this year. Currently, Season 2 is in development.
Next up we have the eight-part miniseries starring Oscar-nominated actress Maggie Gyllenhaal. 'The Honourable Woman,' where she stars as the daughter of an assassinated arms dealer who takes a very different route in life, is set to air this year.
Last, but not least, we have the Martin Henderson-fronted drama 'The Red Road.' Set for six episodes -- this is Sundance's second original scripted series -- the psychological thriller focuses on the local sheriff (Henderson), who is struggling to keep his family together, while policing two clashing communities. 'Game of Thrones' actor Jason Momoa also stars. Expect 'The Red Road' to premiere on Thursday, Feb. 27.