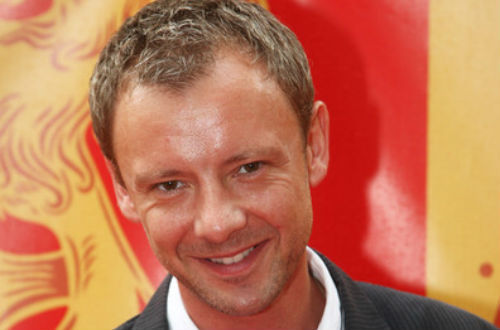 In addition to all of the other news we've been reporting, here are a few entertainment and TV headlines you might have missed:
-'Doctor Who' star John Simm has nabbed the leading role in BBC America's new drama 'The Intruders.' Set in the Pacific Northwest, the original series is said to have multiple storylines intertwining and a conspiracy will be revealed that changes "the understanding of human nature." Simm is set to portray Los Angeles cop turned writer Jack Whelan, who lives with wife Amy. Not only does he escape a dark and violent past, but Jack begins an investigation that once again brings him face-to-face with his past sins.
-In more BBC America news, another original series is coming to the network. Created by 'Being Human's Toby Whithouse, 'The Game' is a six-episode espionage miniseries. Starring Brian Cox, the series is described as a "1970s Cold War spy thriller set in the world of espionage. It tells the story of the invisible war fought by MI5 as it battles to protect the nation from the threats of the Cold War."
-It's been a good month for Joseph Gordon-Levitt, as his Pivot variety series recently scored an early Season 2 renewal. Titled 'HitRecord on TV,' the show includes short films, live conversations and musical performances. This is great news for Gordon-Levitt, especially since Season 1 hasn't even premiered (it debuts Jan. 18., and you can watch the first episode here).