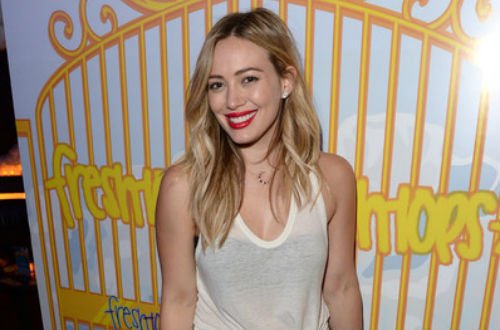 With her 'Lizzie McGuire' days far behind her, Hilary Duff is once again stepping back onto the small screen, and this time it's on TV Land, Deadline reports.
Duff joins Broadway and 'Bunheads' actress Sutton Foster in a new comedy from 'Sex and the City's Darren Star. Titled 'Younger,' the single-camera comedy is based on the novel by Pamela Redmond Satran. Star wrote the pilot and will executive produce.
'Younger' focuses on Foster's character, Liza, a fortysomething woman reinventing herself, after her husband leaves her and her child goes off to college. Liza soon begins living a double life, one as a suburban mom and another as a 29-year-old working girl in the city.
Enter Duff's character, Kelsey. She is described as a smart and ambitious twentysomething who brings Liza on at her publishing firm. Kelsey treats Liza a gal pal and attempts to integrate Liza into her social life. However, Kelsey has no idea Liza is a decade older than her.
As most know, this isn't the first time Duff has starred in a television show. In addition to 'Lizzie McGuire,' where Duff played the title character and basically got her start in the acting world, she's also popped up on 'Two and a Half Men,' 'Raising Hope,' 'Ghost Whisperer,' 'Community,' and, of course, 'Gossip Girl.'