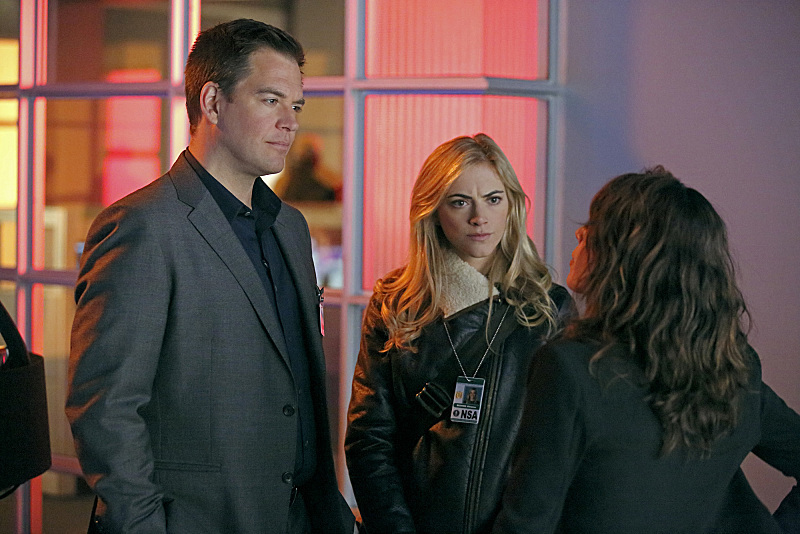 CBS once again dominated Tuesday in all measures.
'NCIS' matched last week's 3.0. 'NCIS: LA' also matched its last new episode, posting a 2.4. 'Person of Interest' continued the trend, matching last week's 2.0. Unfortunately, 'The Biggest Loser' came in flat with last week's season low of 1.7. 'Chicago Fire' fell two tenths to a 1.8, its own season low.
'Marvel's Agents of S.H.I.E.L.D.' matched last week's 2.2. 'The Goldbergs' rose slightly, earning a 1.8. 'Trophy Wife' stayed even with last week's series low of 1.1, remaining a lock for cancellation. 'Killer Women' dropped to an 0.7 in week two, and is likely to join 'The Assets' in the discard pile soon.
FOX began a terrible night with 'Dads,' which dropped three tenths to its previous series low of 1.2. Despite its somewhat surprising Golden Globe wins on Sunday, 'Brooklyn Nine-Nine' dipped back down to its own previous low of 1.4. '
New Girl' matched last week's 1.6, which is (you guessed it) its season low. 'The Mindy Project' went ahead and pulled the season low train into the station, falling two tenths to a new nadir of 1.1. As for The CW, both 'The Originals' and 'Supernatural' returned from their winter hiatuses with a small drop. The former earned a 0.9, while the latter pulled down a 1.0.
Key: Broadcast Network - Show Name - 18-49 Rating - 18-49 Share - Total Viewers In Millions
8PM
CBS - NCIS (N) - 3.0 - 9 - 19.72
ABC - Marvel's Agents of S.H.I.E.L.D. (N) - 2.2 - 6 - 6.37
NBC - The Biggest Loser (N) - 1.7 - 5 - 5.56
FOX - Dads (N) - 1.2 - 4 - 3.20
CW - The Originals (N) - 0.9 - 3 - 2.07
8:30PM
FOX - Brooklyn Nine-Nine (N) - 1.4 - 4 - 3.53
9PM
CBS - NCIS: Los Angeles (N) - 2.4 - 6 - 15.87
ABC - The Goldbergs (N) - 1.8 - 5 - 4.89
FOX - New Girl (N) - 1.6 - 4 - 3.24
CW - Supernatural (N) - 1.0 - 3 - 2.21
9:30PM
ABC - Trophy Wife (N) - 1.1 - 3 - 3.46
FOX - The Mindy Project (N) - 1.1 - 3 - 2.47
10PM
CBS - Person of Interest (N) - 2.0 - 6 - 12.54
NBC - Chicago Fire (N) - 1.8 - 5 - 6.76
ABC - Killer Women (N) - 0.7 - 2 - 3.51
Source: Nielsen Media Research