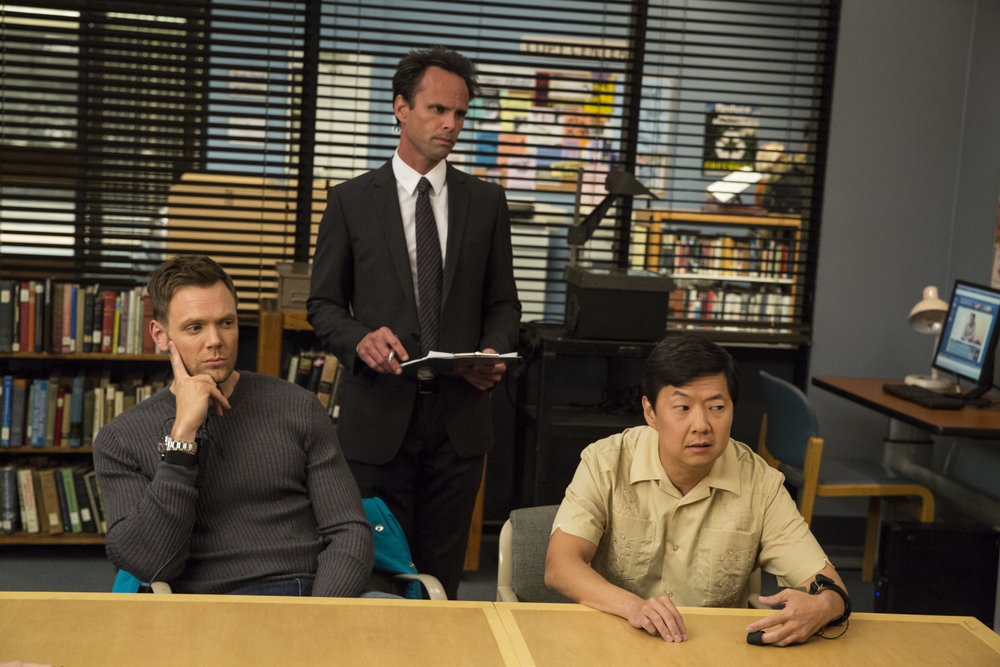 With CBS airing reruns, FOX stepped up and claimed the Thursday victory.
As with last night, FOX's victory does not necessarily mean that 'American Idol' did well, at least by its own standards. Last night's 4.7 represented the lowest season premiere rating in the history of the veteran reality program, even lower than its series premiere back in 2002. Thursday's second audition episode did nothing to reverse this trend, plunging eight tenths to a 3.9. That's an incredibly precipitous drop for a show with 'Idol's pedigree. A few more drops like this, and I'm ready to predict that season 13 will be FOX's final trip to "Hollywood."
With 'Idol' back, NBC's comedy block did not continue last week's short-lived rise. 'Community' dipped three tenths to a 1.1, and is heading back toward its perpetual "bubble" status. 'Parks & Recreation' also fell three tenths to a 1.2. 'Sean Saves the World' fell back down to its previous series low of 0.8. The worst performer of the night was 'The Michael J. FOX Show,' which scored a new all-time low of 0.6, and is way, way beyond certain to be canceled at this point. 'Parenthood' finished things by tying its previous series low of 1.2.
Week three of ABC's 'The Taste' nosedived four tenths to a 0.9, and I would say its pretty certain that the show will not be returning in 2015. To put things in perspective, 'The Taste's viewership is already down by nearly 50% from last year, and looks likely to keep dropping. Finally, the 2014 'Critic's Choice Awards' earned The CW a 0.4, down two tenths from last year.
Key: Broadcast Network - Show Name - 18-49 Rating - 18-49 Share - Total Viewers In Millions
8PM
FOX - American Idol (N) - 3.9 - 12 - 13.35
CBS - The Big Bang Theory (R) - 2.9 - 9 - 12.03
NBC - Community (N) - 1.1 - 4 - 3.07
ABC - The Taste (N) - 0.9 - 3 - 3.27
CW -  The Critic's Choice Awards (N) - 0.4 - 1 - 1.98
8:30PM
CBS - The Millers (R) - 1.9 - 6 - 7.83
NBC - Parks & Recreation (N) - 1.2 - 4 - 3.05
9PM
CBS - The Crazy Ones (R) - 1.2 - 3 - 5.22
NBC - Sean Saves the World (N) - 0.8 - 2 - 2.67
9:30PM
CBS - Two and a Half Men (R) - 1.2 - 3 - 5.28
NBC - The Michael J. Fox Show (N) - 0.6  - 2 - 1.99
10PM
NBC - Parenthood (N) - 1.2 - 4 - 3.98
ABC - Shark Tank (R) - 1.2 - 4 - 3.64
CBS - Elementary (R) - 1.0 - 3 - 6.54
Source: Nielsen Media Research