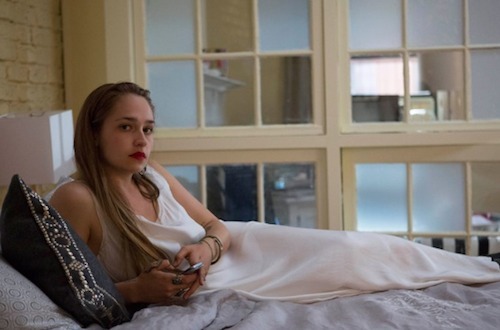 Life can be complicated, but when a life is over — well that can be even more confusing. This is an issue 'Girls' chooses to tackle head-on in Sunday's upcoming episode, titled "Dead Inside." Sure, it's a little morbid, but when has that ever stopped this series before? From a surprise death to an even more surprising resurrection, this episode had our core NYC gang ponder the meaning of the hereafter and how each of them attempts to handle it.
I was able to get my hands on a copy of the episode and would love to pass on a few juicy tidbits to my fellow 'Girls' watchers. So if spoilers aren't your thing, then this is where you and I part ways. As for the rest of you teaser enthusiasts, let's dig in!
-As I mentioned above, the group is faced with a very surprising death. However, it's Hannah's reaction that upsets Adam more than anything else.
-Hannah's downstairs neighbor, Laird, returns to shed some light on his own experience with death. He also gets introduced to Adam's sister, Caroline, so clearly there's a match made in heaven.
-Jessa attempts to find closure with a former friend's passing, which results in an unexpected twist.
-Marnie continues to be haunted by her YouTube music video and makes a rather abrupt decision.
-In the hopes of making things right with Adam, Hannah does what every person in a relationship has done at one time or another: she lies.
'Girls' airs on Sundays at 10/9c on HBO.