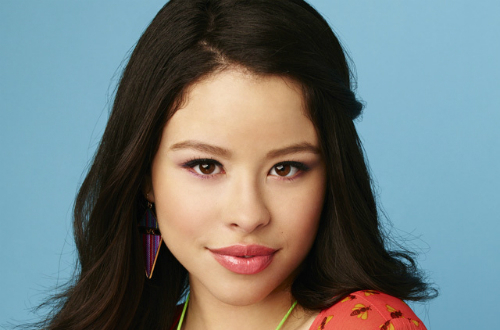 Last summer, ABC Family's 'The Fosters' was one of the top-rated new series, in additional to being one of the most talked-about. Returning to air just a couple weeks ago for the second half of its inaugural campaign, the family drama averaged 2.1 million viewers in its second week and scored record highs in its key demographics.
The series follows the family of Lena and Stef Foster, a mixed-race lesbian couple who are raising five children: one biological, two adopted, and two foster. Stef is a cop, Lena works as a school Vice Principal, and their children come from especially different backgrounds and experiences.
In addition to showcasing a same-sex couple on TV, 'The Fosters' finds the family dealing with issues of divorce, immigration, teenage sex, rape, and all sorts of difficult relationships, including a budding romance between a foster child and a biological one.
Actress Cierra Ramirez plays one of the adopted children in Mariana, a 15-year-old who is forced to deal with new environments, growing emotions, and confusion about her past. Ramirez spoke to reporters during a conference call on Wednesday, careful not to divulge too much of the drama in store for the expansive family, but effusive in praise for its reception and early success.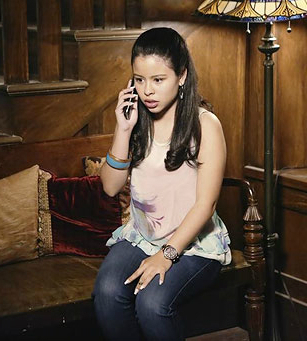 "What's great is to have been able to experience the fans coming up and saying that they relate to a certain subject," she told TVRage. "Recently I have actually met a lot of lesbian couples raising families and blended families. I've been able to speak with them, and they're so excited about the fact that there is something on the air finally that they can relate to."
"The show is really honestly making history I think, it is groundbreaking and its real, and being able to speak with fans is just an awesome thing," added the 18-year-old Houston native.
Still, the show, as well as ABC Family, a network that has been gearing programming towards younger female audiences, has not gone without some push-back. The vocal conservative group One Million Moms urged its followers to stop watching the show for its depiction of lesbian relationships, among other issues, a move that executive producer Peter Paige and actress Teri Polo (Stef Foster) both said contributed to high ratings and attention early on.
Ramirez was aware in the beginning of some protestations, but was nevertheless undeterred.
"I remember when I signed up to do the pilot, there was this huge controversy with [One Million Moms], and of course you're always going to get haters," she continued in talking to TVRage. "One of my quotes has always been 'if you don't have haters, then you're doing something wrong.' So obviously I knew we were on to something."
"As an actor, I love taking on roles that gets people to talk. I don't take on the hate really; there are just as many people that really have taken a liking to [the show], and it has really made a difference to their lives," she added. "At the end of the day, I think that's what really counts."
Following a cliffhanger last summer, this portion of the season picks up with Callie, their troubled foster care child, missing and on the run. Lena and Stef are celebrating a honeymoon, albeit briefly, following their wedding, an event spurred on by a near-death experience after Stef was shot. Meanwhile, Marianna has lost a friend in Lexi, a girl her twin brother was also dating. Oh, and Callie might not be able to return home anyway, because she and Brandon, Stef's biological son from her previous marriage, have feelings for one another, and that's a strict no-no.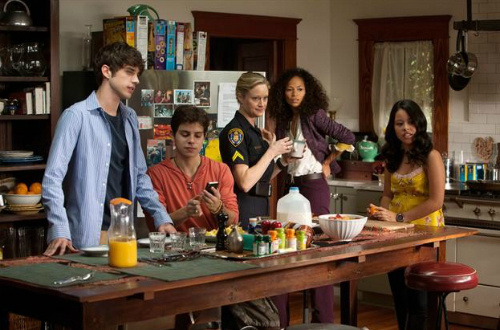 One of the biggest events of Mariana's growth in the first slate of episodes in Ramirez' eyes saw Stef in the hospital fighting for her life. She was shot following an incident with Mariana's biological mother, a manipulative drug addict with whom Mariana was secretly and regretfully corresponding.
"You kind of see all of the issues she is dealing with that were bottled up come out," said Ramirez. "The reason her mother is in the hospital is because of her, so she is left with guilt, and with that, she wonders if [Stef and Lena] want to keep her, or if they still love her. She really needed to hear from them that she is really part of the family. She needed to know that she was loved."
"I'm a sucker for anything very dramatic, I love crying," she added of those special moments. "I just think that episode was just so beautiful."
Indeed, there has been plenty of drama so far, and much more to come it would seem, but Ramirez only teased about what's in store.
"You did see Mariana deal with some very dark issues," Ramirez told reporters about the first 10 episodes. "It's definitely lightened up, but I wouldn't say it's all just gone. A lot of her stuff will come back to haunt her. You can look forward to some dark stuff coming up."
'The Fosters' airs on ABC Family on Mondays at 9/8c.