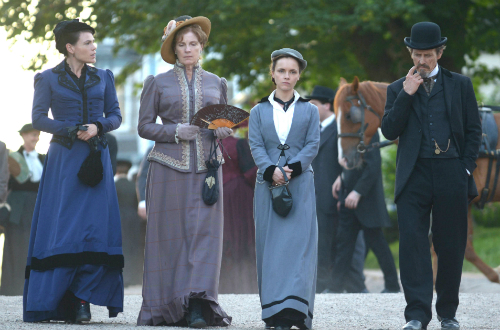 It's a tale as old as time; well, if that time is the summer of 1892. It was then at Lizzie Borden famously killed her father and stepmother with an axe, though it may have been a hatchet. And actually, she was acquitted of charges, so she didn't do it. Even though she probably (really) did.
Lifetime, like the collective wisdom of society on whole, believes that the then 32-year-old Fall River, Massachusetts native did indeed wield a deadly weapon, butchering her parents and then luckily getting off. The title of the network's original TV movie declares unabashedly, 'Lizzie Borden Took an Ax,' and the production to follow is equally as blunt, though devilishly fun.
The title is sure, confident, and the creators are even savvier, proceeding with this atmospheric, eerily-satisfying piece of television winking and nodding and grinning all along. Actually, that would be the job of Christina Ricci, a perfect fit for the role of the not-so-innocent Borden. She fraternizes and cohorts, enjoying socializing as much as she likes to turn her nose up at others.
She is at once the victim and antagonist of her father, none too pleased with his treatment of her and her sister (Clea Duvall).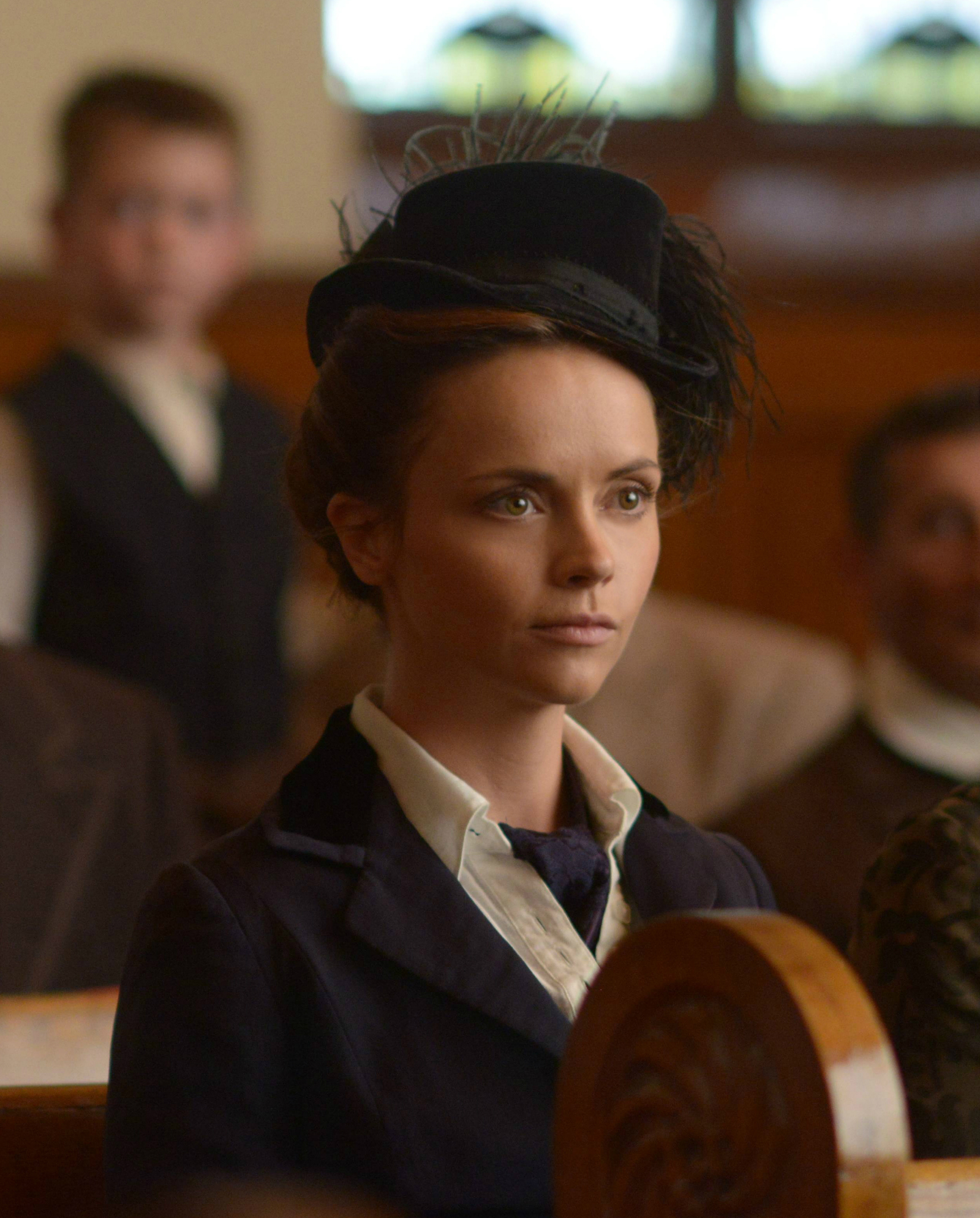 This hinting and wonderfully-sinister portrayal, paired with a modern day alt-rock soundtrack, make 'Lizzie Borden' the well-played and welcome low budget and small screen hybrid of 'Mean Girls' and 'The Great Gatsby.'
Ricci's Borden isn't at all sympathetic, but in her delusions and determinations she is most winning, and certainly watchable. She seems to always be smirking, even when she is arguing with her sister, being demeaned by her father, or whimpering for the police. Ricci's haunting eyes, slight disposition, and sense of frailty make her the perfect figure to inhabit this axe murderer.
It's her humor too that is ever delightful. "I had no idea we could fit so many people in this house," she says with earnest not long after the murders when the police and townspeople arrive. It's to the dismay of her sister, who continues to be incredulous at Lizzie's demeanor, but it is also to the giddy pleasure of the audience.
There is no need for nuance here. The story adheres to all that we know to be true. It was 19 blows to Abby, and 10 to Andrew, and both their skulls were revealed at the trial in dramatic fashion. What's more, though the overt title, the movie relishes in leaving ever the slightest bit of doubt in your mind, lending legitimacy to Borden's defense while also demonstrating just how unlikeable (and wealthy) her father was.
She did indeed go to the store days before looking for poison, but maybe that was, in fact, to kill rats. She burned her dress from that day, but perhaps it was to do away with any haunting memories.
Those are likely lies, but part of the fun is watching unfold this bizarro 'C.S.I.' world, where forensic evidence does not exist, and guilt is hard to prove.
What's more, there is no need to dwell for too long. At 90 minutes, the murders take place in the first third, Lizzie is questioned and deals with the aftermath, and then a trial is realized complete with some rather intense recreations of the event in question. The pacing ebbs, and the creators probably go to the well one too many times with the current-day music, but Ricci shines, and there is plenty to enjoy in this saucy version of a legendary tale.
'Lizzie Borden Took an Ax' premieres Saturday, Jan. 25 at 8/7c on Lifetime.