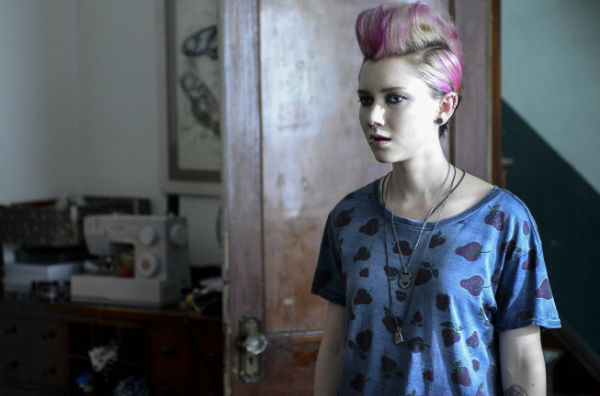 CBS won Monday night in all measures.
'How I Met Your Mother's big 200th episode shot up seven tenths to a 3.8, one of the veteran comedy's best performances in years. This helped propel lead-out '2 Broke Girls' to a rise of its own, jumping up three tenths to a 3.0. 'Mike & Molly' continued the positive wave by rising half a point to a 2.6. 'Mom' rose a half point of its own, earning a 2.4. Finally, 'Intelligence' increased by four tenths in week three, scoring a still pretty underwhelming 1.5.
ABC's 'The Bachelor' rose up two tenths from last week's season low, posting a 2.5. 'Hollywood Game Night' continues to do well for NBC, with its first new episode of the night matching last week's series high of 1.5. 'Nights's 9 p.m. airing didn't do quite as well, but it still easily outstripped the average for its network. 'The Blacklist' recovered a little from last week's series low, rising to a 2.5.
'The Following's return to its normal timeslot was a huge disappointment for FOX, and likely doesn't bode well for its future prospects. Not only was the episode way, way down from the premiere's 4.4 (to be expected, since it aired right after the NFC Championship game), the 2.0 demo it drew represents an all-time low for the serial killer thriller. To be clear, a 2.0 is still above the FOX average, so the show isn't quite in danger of cancellation yet. That said, if it falls below 1.7 ... let's just say that Joe Carroll's next victim may be 'The Following' itself.'
Finally, 'Hart of Dixie' and 'Beauty and the Beast' earned their usual respective ratings of 0.4 and 0.3 for The CW. As I've said several times over the course of this season, I fully expect 'Hart' to get renewed for a fourth season, and the 'Beast' to find himself meeting the business end of the ax.
Key: Broadcast Network - Show Name - 18-49 Rating - 18-49 Share - Total Viewers In Millions
8PM
CBS - How I Met Your Mother (N) - 3.8 - 11 - 10.81
ABC - The Bachelor (N) - 2.5 - 7 - 8.61
NBC - Hollywood Game Night (N) - 1.5 - 4 - 5.49
FOX - The Following (R) - 1.1 - 3 - 3.95
CW - Hart of Dixie (N) - 0.4 - 1 - 1.16
8:30PM
CBS - 2 Broke Girls (N) - 3.0 - 8 - 10.05
9PM
CBS - Mike & Molly (N) - 2.6 - 7 - 10.76
FOX - The Following (N) - 2.0 - 5 - 6.02
NBC - Hollywood Game Night (N) - 1.3 - 3 - 4.56
CW - Beauty and the Beast (N) - 0.3 - 1 - 0.82
9:30PM
CBS - Mom (N) - 2.4 - 6 - 9.58
10PM
NBC - The Blacklist (N) - 2.5 - 7 - 10.17
CBS - Intelligence (N) - 1.5 - 4 - 6.84
ABC - Castle (R) - 1.4 - 4 - 6.82
Source: Nielsen Media Research