Hello all! Chances are if you're reading this it means you, much like myself, are addicted to TV. You just can't ever get enough of that small screen action! Well, I'm here to tell you that I feel your pain and would like to help you in your noble quest for TV knowledge, which is why I've taken it upon myself to create this fun, weekly feature. Every week, I will dig up new and interesting facts about a show and share them with you right here. So sit back, relax, and let the trivia madness commence!
This week, let's journey back to a little town in North Carolina, where basketball reigns supreme and family drama is never in short supply. I'm, of course, talking about the teen-centric series 'One Tree Hill.' From memorable characters to special musical guests, this show doesn't want to be anything other that it's been trying to be lately — which we couldn't be happier about. And while you may think you have a handle on everything there is to know about these Tree Hill Ravens, there are still plenty of interesting details to uncover. Such as…
Did You Know:
1. The show was originally supposed to be made into a TV movie, titled 'An Unkindness of Ravens.'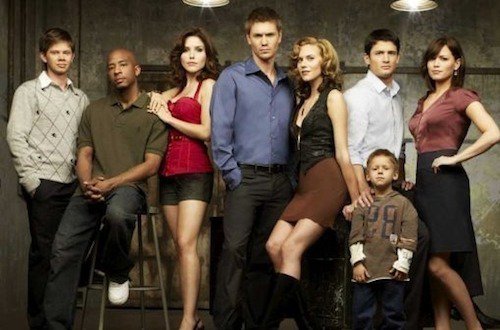 However, once the network got a better look at the general storyline, they decided there were enough good ideas there to turn the concept into a complete series. The CW (then WB) also wanted the title to be changed, since they didn't want audiences to think the show was only about basketball. And thus the title 'One Tree Hill' was born. Speaking of which…
2. The name 'One Tree Hill' was taken from a U2 song of the same name.
Show creator Mark Schwahn was listening to U2's album 'The Joshua Tree' when the song came on. He liked it so much, he decided to make it the new title of his show and name the fictional town, Tree Hill, after it. Karen even makes a subtle reference of the show's title in Season 1 when she tells Lucas, "There is only one Tree Hill - and it's your home." (FYI: The U2 song itself is named after a volcanic cone landmark found in the city of Auckland — New Zealand's largest city.)
3. Chad Michael Murray was originally considered for the part of Nathan.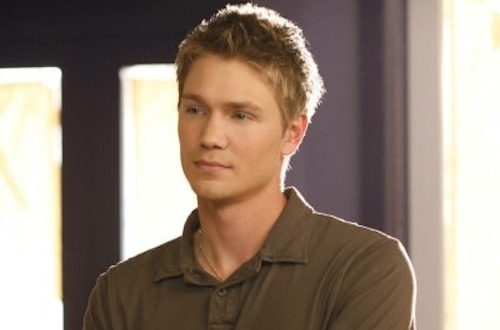 Having seen Murray play numerous bad boy roles in the past (remember Tristan from 'Gilmore Girls'?), Mark Schwahn thought he'd be perfect to play the "mean jock," Nathan Scott. However, Murray requested to be given the part of Lucas, feeling the character had a backstory he could really connect with, given that he also experienced being abandoned as a child.
4. Peyton's Internet address punkndisorderly.com leads to an actual page featuring her art and the web cam.
Don't believe me? Just visit the site and see for yourself.
5. Lucas Scott and Brooke Davis dated in real life.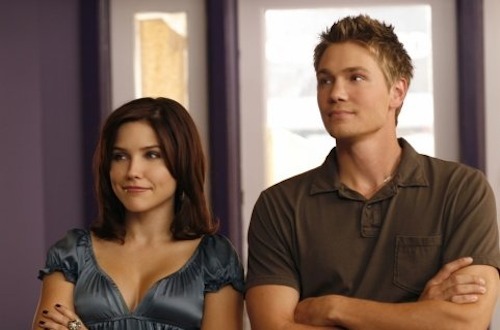 Chad Michael Murray and Sophia Bush met on the set of the show in 2003, became engaged in May 2004, and were married on April 16, 2005. But just like their on-screen counterparts, it just wasn't meant to be. The couple separated five months after the wedding and were officially divorced by December 2006. Since then, Bush has also dated two other 'One Tree Hill' co-stars: James Lafferty (Nathan) and Austin Nichols (Julian). Neither relationship lasted.
6. James Lafferty got the role of Nathan because of his basketball abilities.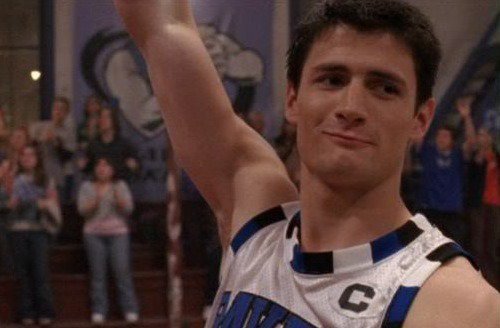 Once Chad Michael Murray decided to take on the part of Lucas, the role of Nathan was once again up for grabs. And thanks to Lafferty's impressive b-ball skills, he was given the part. Meanwhile, Murray, who had never played basketball before the show, had to hire a coach to help improve his skill level.
7. Most of the show's episodes are either song, band, or album titles.
Some of them are more obvious than others (i.e. "Hanging by a Moment" and "Pictures of You"), but others may surprise you if you go back and look at the pattern. Now, if you'll excuse me, I'm about to go tumble down an iTunes rabbit hole.
8. The gym where the Ravens played basketball is the same gym that Michael Jordan played in during high school.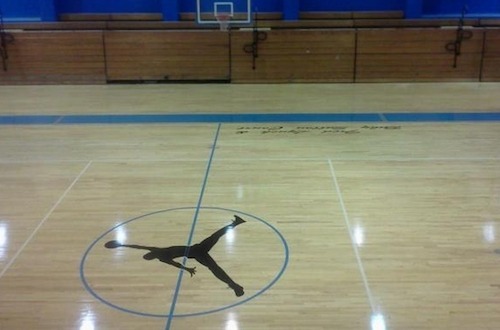 This means Chad Michael Murray, James Lafferty, and the rest of the cast regularly got to play ball where one of the greats did. Anyone else a little jealous?
9. Marvin "Mouth" McFadden is also Stuart Minkus from 'Boy Meets World.'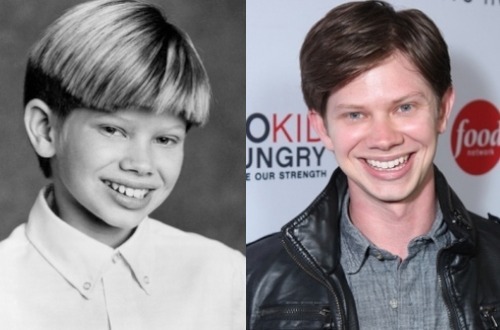 That's right — little Minkus is played by the same actor (Lee Norris) who played Mouth on 'One Tree Hill.' Let's just pretend that they're actually the same character and that this is really what Mouth was like when he was little (or what Minkus is like when he's older).
10. The character Max is actually show creator Mark Schwahn.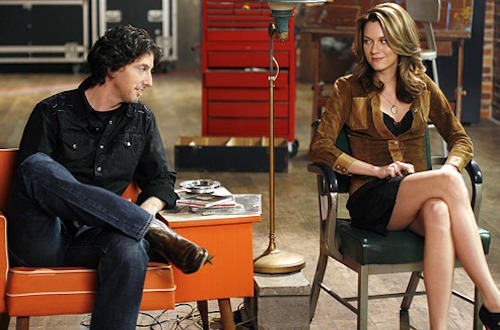 Remember the record store owner that Peyton always interacted with? Well that's actually the series' creator, head writer, and executive producer. He liked the show so much that he couldn't help but give himself a cameo appearance. (Can't say I blame him.)
11. The cast created a swear jar for Jackson Brundage, who played little Jamie.
You may remember him as the adorable son of Nathan and Hayley. Well, given his young and impressionable age, the cast thought it would be a good idea to cut back on their swearing. So if anyone cursed in front of Brundage on set, they had to put $20 into Brundage's swear jar, which the actor then got to keep. Chad Michael Murray once had to put in as much as $100 after a particularly grueling rehearsal. Suffice to say, this was probably the bulk of the child star's college fund.
I hope you enjoyed this week's installment of Facts From a TV Junkie. Check back next week for another fix!
'Orange Is the New Black' < Previous | Next > Stay tuned!