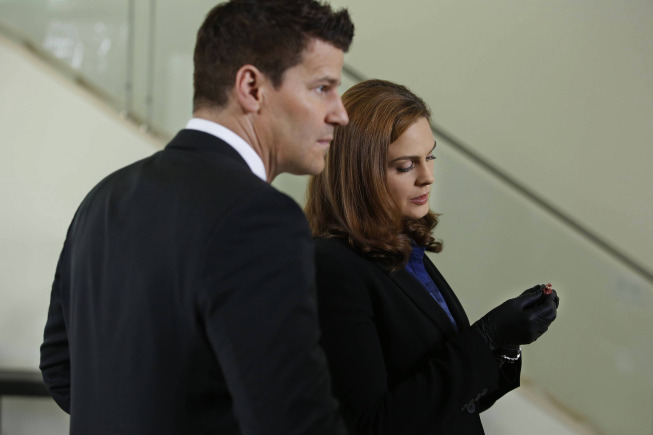 ABC won the 18-49 demo race, while CBS drew more total viewers.
'Last Man Standing' rose a tenth to a 1.5, a season high for the Tim Allen comedy. In a mild shocker, 'The Neighbors' shot up three tenths to a 1.1, the struggling sitcom's best number since its season premiere. 'Shank Tank' dipped a single tenth to a 2.1, easily winning the night yet again. '20/20' fell two tenths to a 1.7, but still won 10 p.m.
'Undercover Boss' returned from a short layoff to the tune of a 1.7, up slightly from its last new outing. 'Hawaii Five-0' also returned up, rising three tenths to a 1.8. 'Blue Bloods' also increased, bumping up two tenths to a 1.6.
Over on FOX, the recently renewed 'Bones' dropped two tenths to a 1.6, losing the title of Friday's highest rated scripted series to the aforementioned 'Five-0.' 'Enlisted's huge jump upward last week is looking like a fluke, as the freshman comedy fell back down to a 0.8. Lead-out 'Raising Hope' also dropped, earning a 0.6.
Finally, NBC's only new program of the night was 'Dateline,' which dipped two tenths to a 1.2. It should be noted that the Peacock once again found itself coming in behind Spanish-language network Univision in the Friday ratings battle. As for The CW, 'The Carrie Diaries' matched last week's 0.3.
Key: Broadcast Network - Show Name - 18-49 Rating - 18-49 Share - Total Viewers In Millions
8PM
CBS - Undercover Boss (N) - 1.7 - 6 - 9.21
FOX - Bones (N) - 1.6 - 6 - 6.78
ABC - Last Man Standing (N) - 1.5 - 5 - 6.92
NBC - Hollywood Game Night (R) - 0.9 - 3 - 3.40
CW -  The Carrie Diaries (N) - 0.3 - 1 - 0.86
8:30PM
ABC - The Neighbors (N) - 1.1 - 4 - 4.28
9PM
ABC - Shark Tank (N) - 2.1 - 7 - 7.49
CBS - Hawaii Five-0 (N) - 1.8 - 6 - 11.24
NBC - Dateline (N) - 1.2 - 4 - 6.01
FOX - Enlisted (N) - 0.8 - 3 - 2.79
CW - Supernatural (R) - 0.3 - 1 - 0.76
9:30PM
FOX - Raising Hope (N) - 0.6 - 2 - 1.85
10PM
ABC - 20/20 (N) - 1.7 - 5 - 5.37
CBS - Blue Bloods (N) - 1.6 - 5 - 12.93
Source: Nielsen Media Research