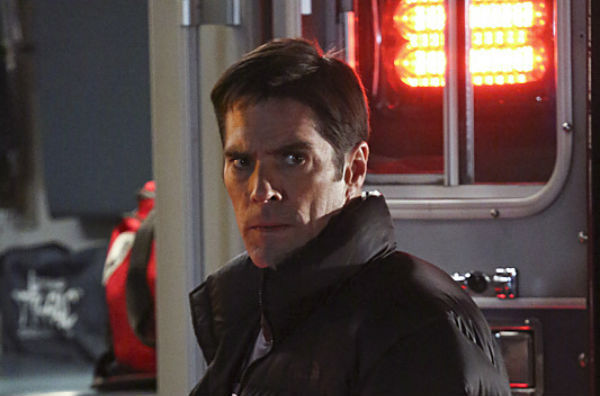 FOX won Wednesday in all measures, film at eleven.
'American Idol' rose just slightly, earning a 3.9, and easily winning the night. Over on CBS, the hyped up 200th episode of 'Criminal Minds' shot up six tenths to a 2.8. Lead-out 'CSI' benefited from the spike in audience levels, rising four tenths to a 2.0.
'The Middle' dipped a single tenth for ABC, garnering a 2.2. Thankfully for fans, 'Suburgatory' rose up two tenths from last week's series low, earning a 1.7. It's still too early for me to feel comfortable making a prediction about the show's future though.
'Modern Family' rose a smidge, posting the highest scripted demos of the night, as usual. 'Super Fun Night' rose back up to a 1.5, but I wouldn't recommend that fans hold out any further hope. This show is dead as a doornail. ABC's biggest failure of the night was 'Nashville,' which matched its previous series low of 1.3. While 'Nashville' remains on the bubble, it gets closer to the ax every week.
NBC's second Winter Olympics special of the week dropped three tenths from last night's 1.1, and was also down noticeably from last week's broadcast of 'Revolution' in the same timeslot. 'Law & Order: SVU' held up okay, dipping two tenths to a 1.8. 'Chicago P.D.' matched last week's 1.7, and is now a virtual lock for a second season renewal.
Finally, The CW had its second off night in a row. 'Arrow' decreased back down to a 1.0, which is still good for its network, if not one of its best numbers of the season. 'The Tomorrow People' matched its previous series low of 0.5, leading me to finally be ready to make a prediction. Sorry fans, but there will be no "Tomorrow" for this show. It'll finish out this season, then get quietly canceled.
Key: Broadcast Network - Show Name - 18-49 Rating - 18-49 Share - Total Viewers In Millions
8PM
FOX - American Idol (N) - 3.9 - 11 - 13.43
ABC - The Middle (N) - 2.2 - 6 - 8.56
CBS - Criminal Minds (R) - 1.5 - 4 - 8.14
NBC - How to Raise an Olympian (N) - 1.1 - 3 - 4.22
CW - Arrow (N) - 1.0 - 3 - 2.86
8:30PM
ABC - Suburgatory (N) - 1.7 - 5 - 6.09
9PM
ABC - Modern Family (N) - 3.5 - 9 - 9.87
CBS - Criminal Minds (N) - 2.8 - 7 - 12.92
NBC - Law & Order: SVU (N) - 1.8 - 5 - 6.24
CW - The Tomorrow People (N) - 0.5 - 1 - 1.39
9:30PM
ABC - Super Fun Night (N) - 1.5 - 4 - 4.60
10PM
CBS - CSI (N) - 2.0 - 6 - 11.16
NBC - Chicago P.D. (N) - 1.7 - 5 - 6.00
ABC - Nashville (N) - 1.3 - 4 - 5.16
Source: Nielsen Media Research