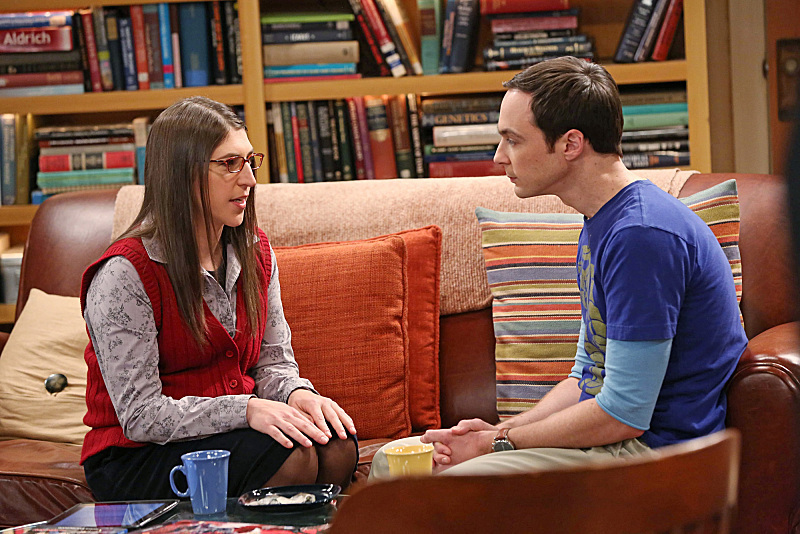 NBC won Thursday in all measures.
Night 1 of the Sochi Winter Olympics earned a 6.0 demo and a total audience of 20 million viewers. While those numbers easily won the night, they are actually down quite a bit from 2010's first night of competition, which drew a 7.9.
'The Big Bang Theory' held strong against its Olympic competition, matching last week's 5.2 for CBS. 'The Millers' also matched last week's 2.6. Sadly, this good fortune did not extend to 'The Crazy Ones,' which set a new series low of 1.7. 'Two and a Half Men' did a little better, posting a 1.9. 'Elementary' ended the night by dipping one tenth to a 1.8.
'American Idol' also held up pretty well against the Winter Games, dropping only one tenth to a 3.1. 'Rake' continued its losing ways, plunging to a new series low of 1.1. Yep, this one's a goner. 'The Taste' fell to a 1.0 for ABC, and I'm officially ready to predict a cancellation for the floundering reality competition series. Finally, 'The Vampire Diaries' had a bad night, tying its previous all-time low of 0.9 for The CW. 'Reign' did no better, sticking with its usual 0.6.
Key: Broadcast Network - Show Name - 18-49 Rating - 18-49 Share - Total Viewers In Millions
8PM
NBC - The 2014 Winter Olympics - 6.0 - 17 - 20.02
CBS - The Big Bang Theory (N) - 5.2 - 15 - 17.53
FOX - American Idol (N) - 3.1 - 9 - 11.08
ABC - The Taste (N) - 1.0 - 3 - 3.17
CW -  The Vampire Diaries (N) - 0.9 - 3 - 2.16
8:30PM
CBS - The Millers (N) - 2.6 - 7 - 10.69
9PM
CBS - The Crazy Ones (N) - 1.7 - 5 - 7.48
FOX - Rake (N) - 1.1 - 3 - 4.27
CW - Reign (N) - 0.6 - 2 - 1.64
9:30PM
CBS - Two and a Half Men (N) - 1.9 - 5 - 8.32
10PM
CBS - Elementary (N) - 1.8 - 5 - 9.45
ABC - Shark Tank (R) - 0.9 - 3 - 3.32
Source: Nielsen Media Research