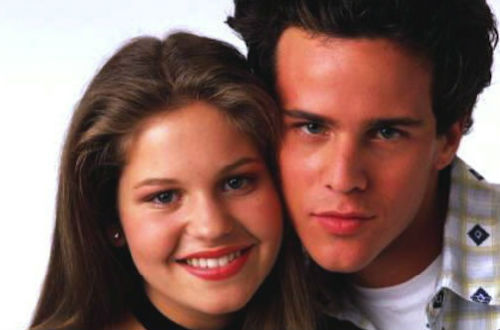 In addition to all of the other news we've been reporting, here are a few entertainment and TV headlines you might have missed:
-D.J. and Steve are reuniting! Candace Cameron Bure and Scott Weinger are all set for a reunion on ABC's comedy 'The Neighbors,' JustJared.com reports. The two will play a couple on the second season finale, which is slated to air Friday, Feb. 28. FYI: Weinger is also a writer on the show.
-Fred Armisen is coming to Seth Meyers' new talk show, 'Late Night with Seth Meyers.' The 'SNL' vet and 'Portlandia' actor is joining Meyers' new project as the band leader. Armisen will also be accompanied by his band, the 8G Band.
-A '7th Heaven' alum is heading to The CW's 'Hart of Dixie,' E! News reports. Beginning in April, Barry Watson will recur as southern gentleman Davis Polk, who is said to be "handsome, quick-witted, and a little bit shy." Apparently, Davis will have a crush on "one of the show's most desired sweethearts."
-Ellen DeGeneres' new comedy 'One Big Happy' has found its male lead in Nick Zano ('Mom,' '2 Broke Girls'). Zano will play Luke, the straight male best friend to lesbian Lizzy. The two have been trying to have a baby via artificial insemination, and as soon as they get preggers Luke meets and marries the love of his life.
-Here's some good news for 'Parenthood' and 'Friday Night Lights' fans, as the two are crossing over via a web series. NBC has ordered a four-part digital companion series titled 'Friday Night at the Luncheonette,' which will follow Mae Whitman's Amber as she watches cousin Max (Max Burkholder), during after hours. 'FNL' alums Jesse Plemons (Landry Clarke) and Derek Phillips (Billy Riggins) will reprise their roles, when their band shows up to jam. The web series debuts Thursday, Feb. 13.
-Vinessa Shaw ('Vegas,' 'Hocus Pocus') is heading to the second season of 'Ray Donovan,' where she'll play Kate, a Pulitzer Prize-winning journalist for The Boston Globe. More details here, but, warning, there are some spoilers about her character.
-The new Netflix psychological thriller, starring Sissy Spacek, Kyle Chandler, Ben Mendelsohn and Linda Cardellini, has cast 'Southland's Jamie McShane. He is set to play Key West native Eric O'Bannon, "whose unethical business practices and questionable decision making present a moral challenge for Danny [Mendelsohn]."