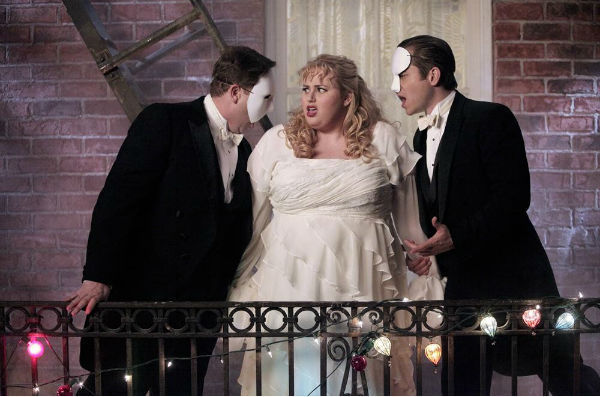 (Note: The Wednesday finals arrived a day late due to the large winter storms currently blanketing Nielsen's headquarters on the east coast.)
NBC's Winter Olympics dominance continued unabated, albeit against very sparse competition.
Night seven of the Peacock's Sochi games coverage earned a 5.6 demo rating and drew in almost 21 million total viewers. This represents the biggest drop yet between the 2014 Sochi Olympics and the 2010 edition from Vancouver, British Columbia, Canada.
Night seven of the 2010 games scored a mammoth 8.9 demo, and played to over two million more viewers. While this is certainly the cleanest example, the Sochi games are on a clear downward trend when compared to 2010, with only one night so far topping its corresponding night in Vancouver.
Elsewhere, 'American Idol' took an Olympic sized hit. The veteran reality competition program plunged down half a point from last week, earning a 3.4. Surprisingly enough though, this is actually one of the smallest dips 'AI' has taken in its decade-long history of going head-to-head with the games.
Finally, 'Super Fun Night' took one more step toward the reaper, falling two tenths to a series low of 1.3. While it's true that no network is going to base a cancellation decision solely on what a show draws against the Olympics, the fact that ABC even chose to program it against them is quite telling.
Key: Broadcast Network - Show Name - 18-49 Rating - 18-49 Share - Total Viewers In Millions
8PM
NBC - The 2014 Winter Olympics - 5.6 - 16 - 20.81
FOX - American Idol (N) - 3.4 - 10 - 11.67
ABC - The Middle (R) - 1.4 - 4 - 4.97
CBS - Mike & Molly (R) - 0.8 - 3 - 4.68
CW - Best in Show (Movie) - 0.3 - 1 - 0.84
8:30PM
ABC - Suburgatory (R) - 1.2 - 3 - 3.70
CBS - The Beatles: The Night that Changed America: A Grammy Salute (R) - 0.9 - 3 - 4.89
9PM
ABC - Modern Family (R) - 1.6 - 4 - 4.83
9:30PM
ABC - Super Fun Night (N) - 1.3 - 3 - 3.42
10PM
ABC - Nashville (R) - 0.7 - 2 - 2.36
Source: Nielsen Media Research