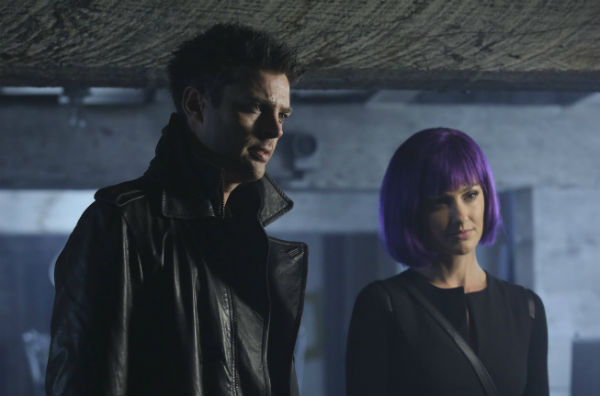 (Note: Monday's finals were delayed due to the President's Day holiday)
NBC won again won the night via the Winter Olympics.
Night 12 of NBC's coverage of the Winter Games proved to be a mixed bag, earning a 5.6 demo and drawing in 23.5 million total viewers. This is up just slightly from the 5.4 earned by 2010's equivalent night of coverage from Vancouver, although the 2014 Games have stilll mostly failed to top 2010.
What makes Monday night's number a mixed bag is the fact that last Monday's broadcast garnered a much more impressive 6.5 demo. So not only are the Winter Olympics down overall from 2010, they're now falling week to week.
In non-Olympics programming, 'The Bachelor' fell back down to its previous series low of 2.2. for ABC. Lead-out 'Castle' dropped half a point to a 1.7, also matching its previous all-time low. To be fair to the veteran procedural, its last new episode aired prior to the start of Winter Games coverage. Also, CBS' 'Intelligence' dipped back down to a 1.2, and remains doomed.
'Almost Human' rose a tad, posting a 1.7 for FOX. I've seen lots of worried 'Human' fans proclaim that the reason FOX is waiting so long to announce a renewal is because they want to wait and see every single rating the show pulls down before making a decision.
Sorry, but I don't buy it. This was not a limited series guys, it by all rights should have gotten the standard "back-nine" episode order if FOX was happy with it. I hate saying that, as the show's fanbase seems to be very passionate. Although if I'm wrong, and 'Human' manages to squeak out a renewal, I will be happy to chow down on some crow.
Speaking of FOX, 'The Following' matched last week's series low of 1.7, although fans can at least take solace in the fact that it didn't drop yet again. Still, while they may currently be drawing equal ratings, 'Following's fate is still too close to call, due to it being much less far into its season than 'Human.' Also, one shouldn't forget that in a battle of similarly rated shows, FOX is much more likely to pick up the sophomore program than the freshman.
Finally, The CW's premiere of 'Star Crossed' went over like a lead balloon, earning a 0.4 demo and bringing in just over 1.2 million total viewers. To put that number in perspective, fellow freshman sci-fi series 'The Tomorrow People' earned a 0.8 for its premiere back in October. To be fair, it did at least outdraw last week's episode of 'Hart of Dixie,' which posted a woeful 0.3. 'Beauty and the Beast' also scored a 0.3 last week, and did the same this past Monday.
Key: Broadcast Network - Show Name - 18-49 Rating - 18-49 Share - Total Viewers In Millions
8PM
NBC - The 2014 Winter Olympics - 5.6 - 15 - 23.55
ABC - The Bachelor (N) - 2.2 - 6 - 7.68
FOX - Almost Human (N) - 1.7 - 5 - 5.35
CBS - How I Met Your Mother (R) - 1.4 - 4 - 5.04
CW - Star Crossed (Series Premiere) - 0.4 - 1 - 1.28
8:30PM
CBS - 2 Broke Girls (R) - 1.2 - 3 - 4.89
9PM
FOX - The Following (N) - 1.7 - 4 - 5.19
CBS - Mike & Molly (R) - 1.3 - 3 - 5.53
CW - Beauty and the Beast (N) - 0.3 - 1 - 0.77
9:30PM
CBS - Mom (R) - 1.1 - 3 - 5.07
10PM
ABC - Castle (N) - 1.7 - 5 - 7.75
CBS - Intelligence (N) - 1.2 - 3 - 5.85
Source: Nielsen Media Research