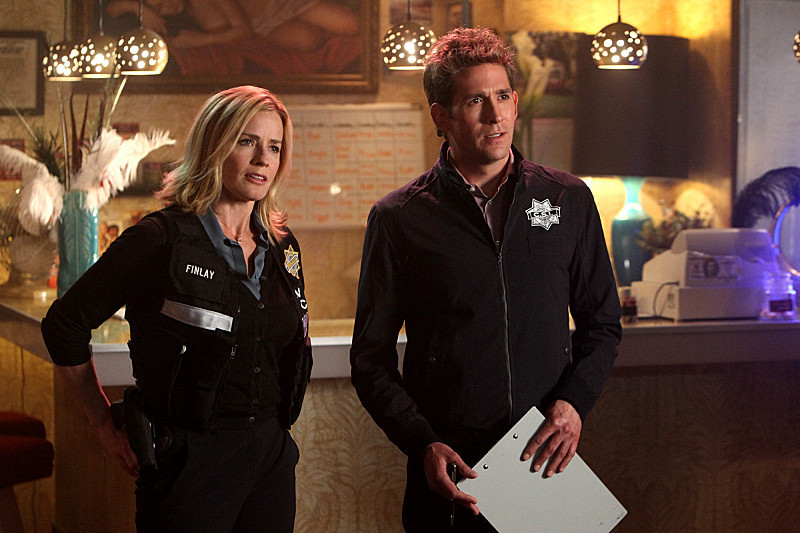 NBC's Winter Olympics winning streak marched on. Just a few more nights until the Peacock's Sochi bubble is popped, and they're back to earning 1.1s all the time. Sad but true.
Night 14 of NBC's Winter Games coverage matched Tuesday's 5.0 demo, and pulled in over 20 million total viewers. This represents a half point drop from the corresponding night of the 2010 Vancouver Olympics, and a six tenth drop from last Wednesday night's coverage. Thankfully, NBC chose to play fair this time, and actually count the 8-8:30 time period toward the final rating.
Elsewhere, 'American Idol' earned a 2.6 demo, and drew a total audience of under 10 million viewers. That small of a total audience is a rarity for the veteran reality competition series. The demo is also down slightly from the 2.7 Tuesday's performance episode posted, and is down a whopping eight tenths from the 3.4 last Wednesday's episode garnered.
For one of the first times since the Olympics opening ceremony, CBS came out of hiding, airing two new scripted programs. 'Criminal Minds' held up extremely well against the Games, dipping only three tenths from the 2.8 its last original airing earned back on Feb. 5. 'CSI' performed just as impressively, matching the 2.0 it scored back on the 5th. Talk about a loyal audience. Finally, the season (and likely series) finale of ABC's 'Super Fun Night' fell three tenths to a series low of 0.9. 
Key: Broadcast Network - Show Name - 18-49 Rating - 18-49 Share - Total Viewers In Millions
8PM
NBC - The 2014 Winter Olympics - 5.0 - 15 - 20.19
FOX - American Idol (N) - 2.6 - 8 - 9.95
ABC - The Middle (R) - 1.0 - 3 - 4.24
CBS - Hawaii Five-0 (R) - 0.9 - 3 - 5.56
CW - Arrow (R) - 0.3 - 1 - 1.04
8:30PM
ABC - Suburgatory (R) - 0.7 - 2 - 2.94
9PM
CBS - Criminal Minds (N) - 2.5 - 7 - 10.06
ABC - Modern Family (R) - 1.2 - 3 - 4.17
CW - The Tomorrow People (R) - 0.2 - 1 - 0.77
9:30PM
ABC - Super Fun Night (Season Finale) - 0.9 - 3 - 2.67
10PM
CBS - CSI (N) - 2.0 - 6 - 9.77
ABC - Nashville (R) - 0.5 - 1 - 1.75
Source: Nielsen Media Research