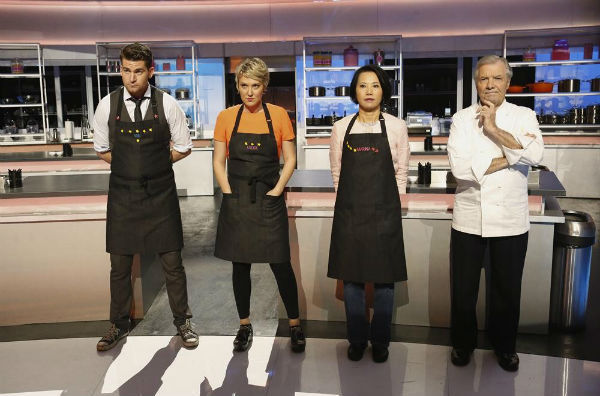 NBC won the night in all measures via the Winter Olympics, film at eleven.
Night 15 of the Sochi Winter Games earned yet another 5.0 demo (the third is as many days), and once again drew over 20 million total viewers. This is down almost a full point from both the corresponding night of 2010 Vancouver coverage, and last Thursday's broadcast.
Elsewhere, 'American Idol' set an all-time low, posting a 2.4 demo and drawing in just over nine million total viewers. That number is down a whopping six tenths from last Thursday, and down two tenths from Wednesday's episode. While it's certainly nothing unusual for a show to take a huge ratings hit when facing off with the Olympics, a new all-time low for 'Idol' is a noteworthy occurrence. Especially when it loses to a rerun of 'The Big Bang Theory.'
Lead-out 'Rake' fell to a new series low of 1.0, and remains deader than disco. Greg Kinnear is a talented actor, but this show just doesn't seem to be catching on with the masses at large. Oh well. Finally, the season (and I'm betting series, based on this year's huge ratings dip) of ABC's 'The Taste' matched last week's 0.9. For reference, Season 1 of 'The Taste' averaged a 1.6, while this season averaged a 1.0. The show's average total audience also dipped by over a million viewers.
Key: Broadcast Network - Show Name - 18-49 Rating - 18-49 Share - Total Viewers In Millions
8PM
NBC - The 2014 Winter Olympics - 5.0 - 15 - 20.29
CBS - The Big Bang Theory (R) - 2.6 - 8 - 10.16
FOX - American Idol (N) - 2.4 - 8 - 9.36
ABC - The Taste (Season Finale) - 0.9 - 3 - 3.20
CW -  The Originals (R) - 0.3 - 1 - 0.92
8:30PM
CBS - Mom (R) - 1.8 - 5 - 7.12
9PM
CBS - Two and a Half Men (R) - 1.5 - 4 - 6.24
FOX - Rake (N) - 1.0 - 3 - 3.97
CW - Reign (R) - 0.2 - 1 - 0.73
9:30PM
CBS - The Millers (R) - 1.2 - 3 - 4.99
10PM
CBS - Elementary (R) - 1.1 - 3 - 4.95
ABC - Scandal (R) - 0.7 - 2 - 2.55
Source: Nielsen Media Research