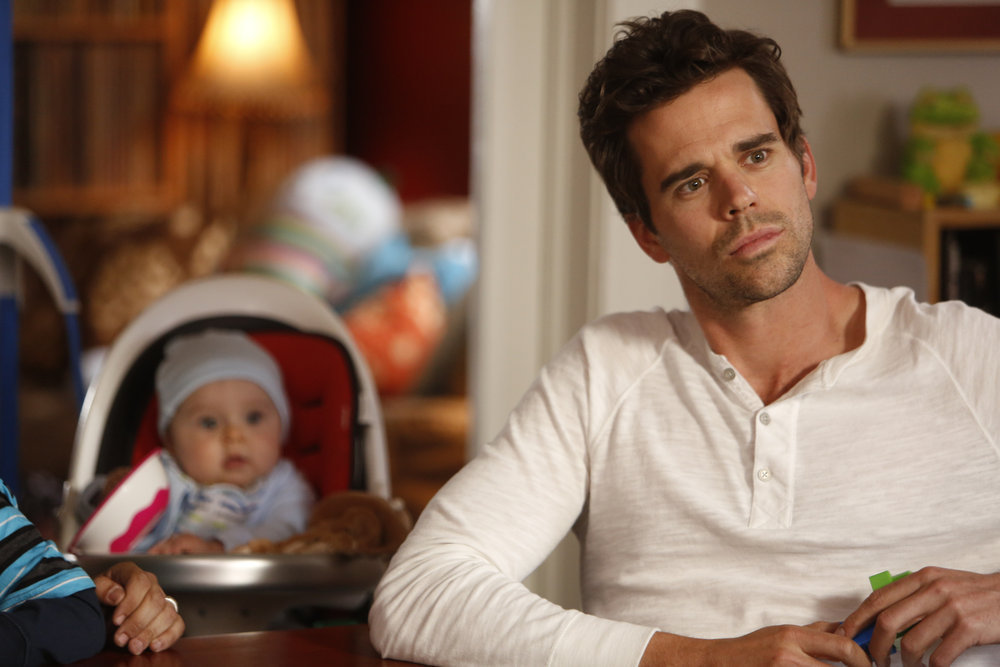 NBC (obviously) prevailed via the final two nights of the Winter Olympics. Starting tomorrow night, new scripted programming returns!
Despite the victory, both nights were down sharply from what the Games have been drawing so far. Saturday's coverage earned a paltry 2.7 demo, and drew in a total audience of just under 13 million viewers. Sunday night's coverage did slightly worse, earning a 2.6 demo, and drawing in 12.5 million total viewers. The latter number is easily the lowest of 2014's Olympic broadcasts.
In addition, the closing ceremonies posted a 3.3 demo, and garnered a total audience of just over 15 million viewers. This is down big time from 2010's Vancouver closing ceremonies, which scored a 5.5. Truly a fitting way to cap off one of the lowest rated Winter Olympics ever.
Elsewhere, '48 Hours' rose two tenths to an 0.6 for CBS. FOX's 'The Daytona 500 Bash at the Beach' earned a 0.4. The special post-Olympics Saturday premiere of new NBC comedy 'About a Boy' (based on the novel that inspired the Hugh Grant film) earned a 2.2 demo, and drew in 8.2 million viewers.
Sunday's post-closing ceremonies premiere of 'Growing Up Fisher' scored a 2.0 demo, and drew a total audience of 8.8 million. All in all, neither comedy really capitalized on their Olympics lead-in. FOX's coverage of the actual Daytona 500 race posted a 2.5 demo, and pulled down a total audience of 8 million. '60 Minutes' rose just slightly for CBS. Finally, the season premiere of 'The Amazing Race' garnered a meager 1.6, easily the lowest rating for a 'Race' premiere in history.
Key: Broadcast Network - Show Name - 18-49 Rating - 18-49 Share - Total Viewers In Millions
Saturday
8PM
NBC - The 2014 Winter Olympics - 2.7 - 9 - 12.85
ABC - Shrek the Third (Movie) - 0.7 - 3 - 2.48
CBS - Mike & Molly (R) - 0.5 - 2 - 2.51
FOX - The Daytona 500 Bash at the Beach - 0.4 - 1 - 1.53
8:30PM
CBS - The Crazy Ones (R) - 0.3 - 1 - 1.79
9PM
CBS - CSI (R) - 0.5 - 2 - 3.04
FOX - The Following (R) - 0.2 - 1 - 0.83
10PM
CBS - 48 Hours (N) - 0.6 - 2 - 3.66
ABC - 20/20 (R) - 0.5 - 2 - 2.21
11PM
NBC - About a Boy (Series Premiere) - 2.2 - 8.26
_____________________________________________________________________________________
Sunday
7PM
NBC - The 2014 Winter Olympics - 2.6 - 8 - 12.59
ABC - America's Funniest Home Videos (R) - 1.4 - 4 - 6.16
FOX - Bob's Burgers (R) - 1.4 - 4 - 4.20
CBS - 60 Minutes (N) - 1.2 - 4 - 8.10
7:30PM
FOX - American Dad (R) - 1.4 - 4 - 3.97
8PM
FOX - The Daytona 500 - 2.5 - 7 - 8.00
CBS - The Amazing Race (Season Premiere) - 1.6 - 4 - 5.37
ABC - The Proposal (Movie) - 1.5 - 4 - 5.08
8:30PM
NBC - Winter Olympics Closing Ceremonies - 3.3 - 8 - 15.25
9PM
CBS - The Mentalist (R) - 0.6 - 2 - 3.43
10PM
ABC - Castle (R) - 0.9 - 2 - 4.03
CBS - The Good Wife (R) - 0.4 - 1 - 3.13
10:30PM
NBC - Growing Up Fisher (Series Premiere) - 2.0 - 6 - 8.86
Source: Nielsen Media Research