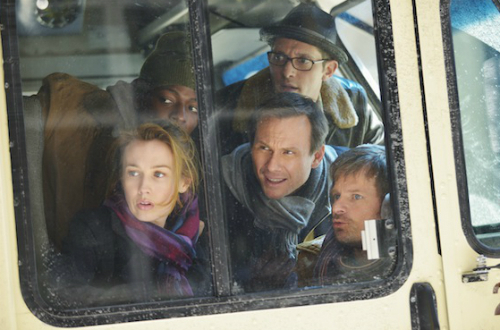 They are sure to reference the Jedi mind trick from 'Star Wars,' but Edwards and Associates are more like 'Inception' meets 'The Little Rascals.' A still-scheming ex-con, his bi-polar brother, his ex-wife, an infomercial actress, and a pair of students make up this ambitious and so far terribly unsuccessful group of poor, let's call them, manipulators, in ABC's 'Mind Games.'
Christian Slater and Steve Zahn headline this one-hour caper from Kyle Killen ('Lone Star') that premieres on Tuesday night, but it's a show that immediately stacks the deck against itself by declaring that its protagonists are more or less geniuses capable of influencing all sorts of human behavior. Well, almost – they are only getting started.
Slater's Ross has just gotten out of prison, a two-year stint he blames on his ex-wife instead of his own morally ambiguous doings. His brother Clark, meanwhile, played with such energy and comic charm by Zahn (fun, but not as fun as he was in 'Treme'), is recovering from heartbreak after his 22-year-old undergraduate student girlfriend stopped returning his calls. He also too is trying to moderate his highs and lows, and for much of the pilot, he is very high, so to speak.
Clark is immediately and throughout more interesting and entertaining, as when this whirling dervish of a character isn't on screen, everything becomes lackluster. Ross is the older brother and acts the typical part, trying to reign in Clark, telling him what to do, and, of course, dismissing his far-fetched ideas.
When Clark invites Ross' ex-wife Claire to join this group of fledglings, Slater's character becomes more clichéd as 'Mind Games' sets up some far less clever romantic drama and long-term arcs.
Still, their first endeavor is curious enough while venturing into some murky territory. A bankrupt mother needs a life-saving operation for her infirmed son, and in order to get it, they need approval from a cold-hearted doctor. They take on the case to change the man's mind, as Clark's magnanimity prevails, while Ross sees the long term financial opportunities from such a successful first case.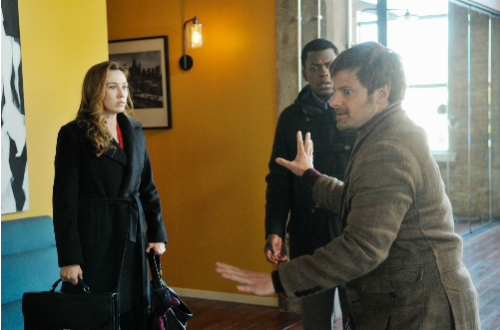 In one instance the group looks to fabricate a situation and manipulate the doctor's self-perception, if only for a moment, and while that's tough enough for one of the team members, it's a later attempt that is straight-forward deceit. Questions of morality abound throughout, and the group's inaugural client fosters plenty of musing – is it okay to lie and cheat in order to attempt to save a kid's life?
The pilot stayed together because of the strength of Clark and his various relationships, including Claire who he brought on as a calming presence. Whatever clients follow need to be innovative and diverse enough to hold water, while our group of behavioralists continue to deal with their many, many issues.
Zahn's inherent likability, and Slater's brotherly affection are its strengths, while a supporting cast has some comedic timing; they are all easy to root for. 'Minds Games' looks to easily fall into the format of a typical procedural, but looks to be more about characters seeking redemption than careless, reckless or simply mean anti-heroes; should they continue to use their powers for good, that is.
It's a serviceable show with potential, one that was pushed up to take the timeslot of the maligned 'Killer Women,' but it's still hard to see either longevity or versatility for 'Mind Games.' Then again, the group starts with nothing and throws everything they have to offer at this case; let's see how good the show is at manipulating viewers.
'Mind Games' premieres on Tuesday, Feb. 25 at 10/9c on ABC.